A few days ago, I posted on our wormy chestnut coffee table.      A few years back, we realized we needed a new table for our guesthouse.   Instead of buying one, Mike made one using reclaimed barnwood — wormy chestnut.    Here's the table.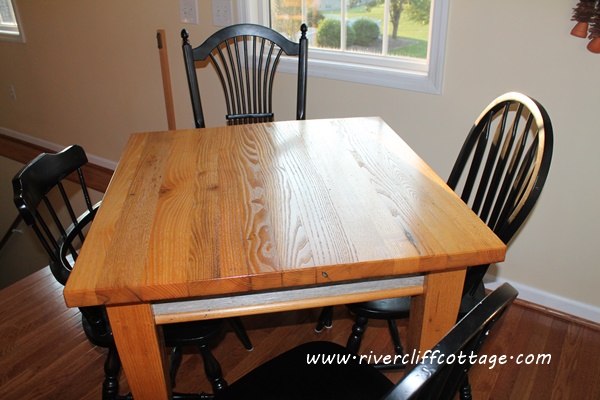 I  like this table.   Mike gave the legs and top a finish but he left the "apron" of the table as unfinished barn siding.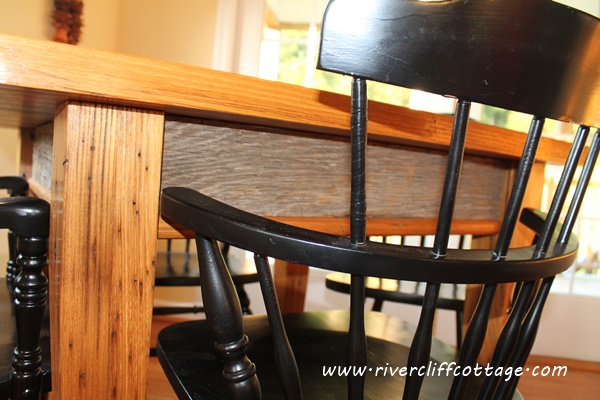 The table is a little smaller than a "normal" table because it has to fit in a tight space at the top of the steps.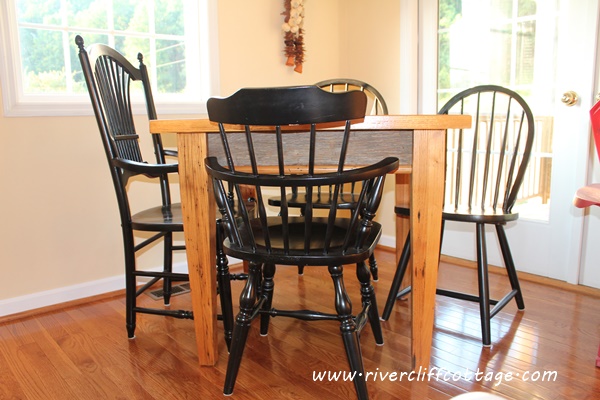 Here's another piece that uses the wormy chestnut wood that Mike likes. It's back in the den at our house…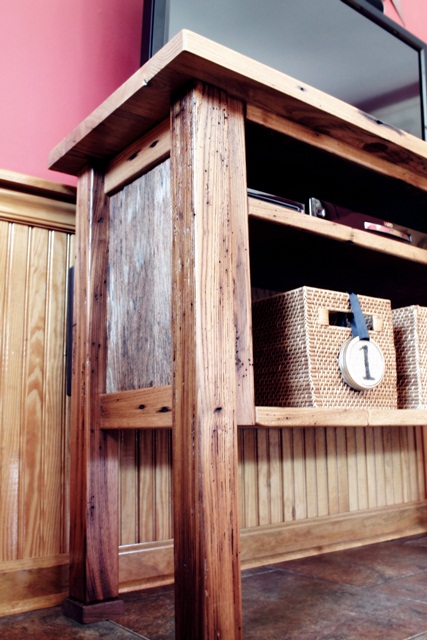 And another…please forgive my stars. I need to get those down. They went up years ago as a quick fix to some places in the wall. Why didn't I just fix the paint?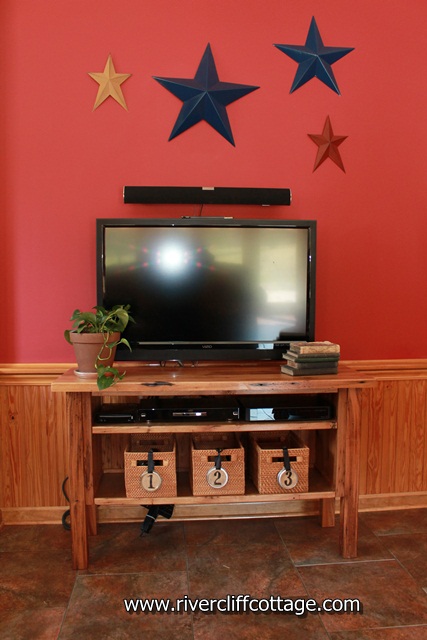 Thank you for reading RiverCliff Cottage.
(367)