First, it was this awesome fence.  Mike admired it when we drove by.   "That is one nice fence."    Like everyone else, we wondered "what's next?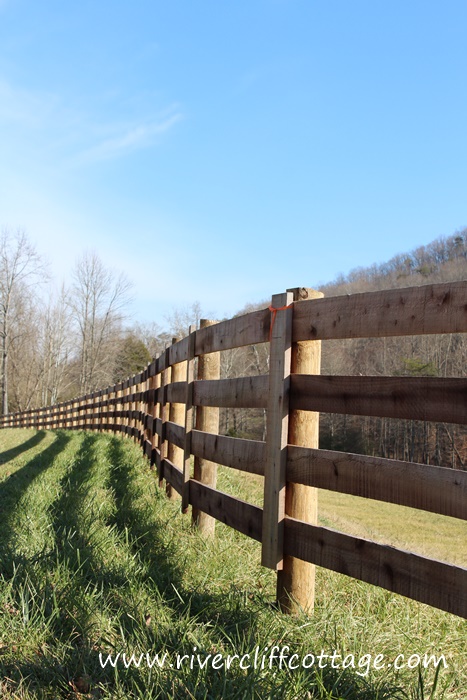 And then we learned….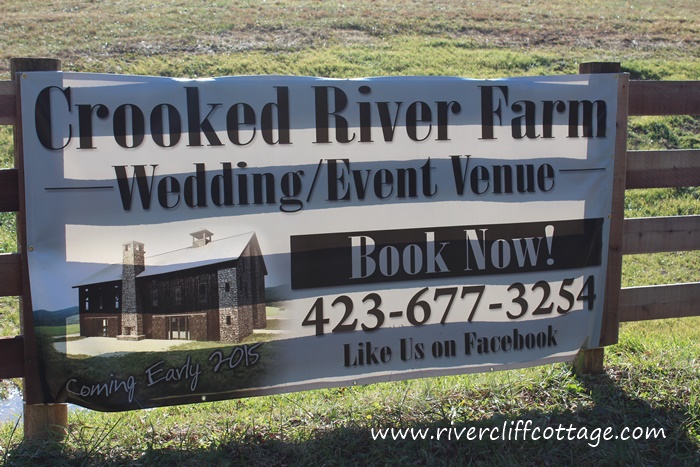 So it was great fun to go down today and meet David and Annette, owners of the Crooked River Farm.     With about a mile of riverfront property near the Scott County line…just down from Mendota…a few miles above the Carter Family Fold, they are working on Annette's dream.   It's about preserving the natural beauty of our valley and sharing it with others.
Here's where it starts…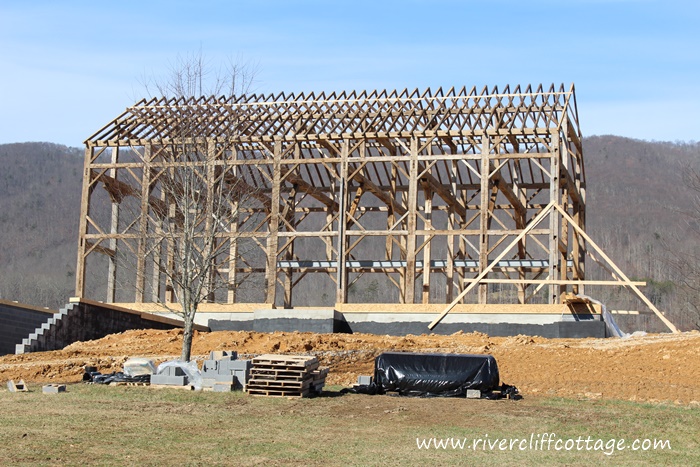 This barn began its life in Ohio…it was a mill!   It was disassembled and moved to Waco, Texas, where it was almost sold twice.   Something happened with each sale.  This barn was meant to come here.    It's found its forever home in Poor Valley. 
In the picture below….I believe Annette said that this is the area where there will be an indoor/outdoor fireplace.   Can you see the glimmer of the North Fork?   Every direction is a view of Clinch Mountain or the North Fork of the Holston River.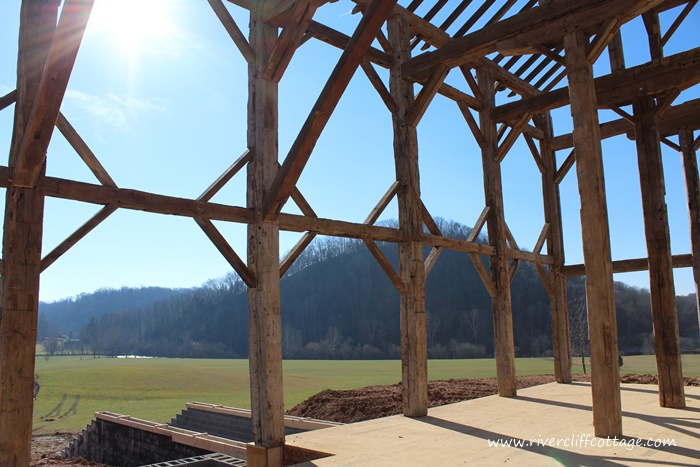 Inside the barn, there will be a mezzanine, restrooms, a warming kitchen and the gathering/seating area for receptions, meetings, etc.   Right now, however, it's blue sky, wood and a bit of steel to ensure support.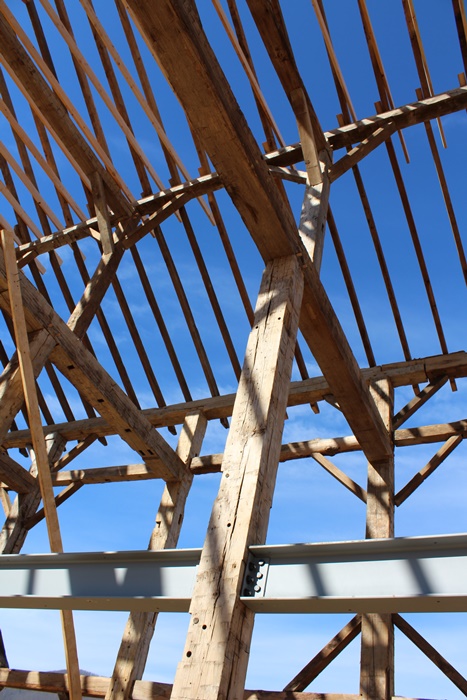 I love these pictures of the framing and rafters looking up into the sky.  Here's another one.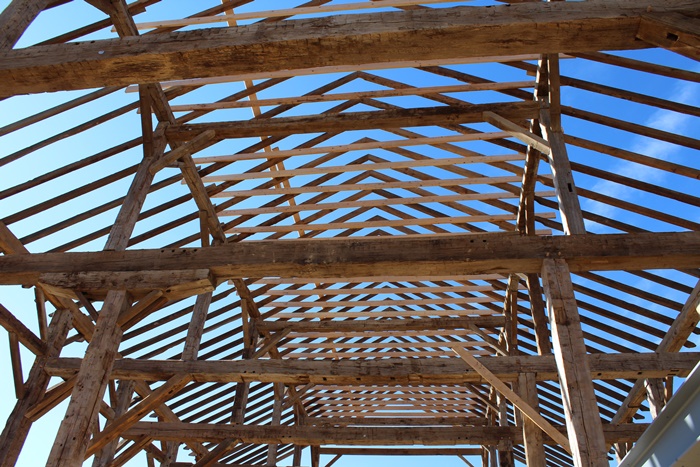 As you look outside the rear of the barn, there's a winding road that leads to a second barn and curves around to the river.  Also, the area in the left of the picture below will be a truffle grove (or will be in about five years).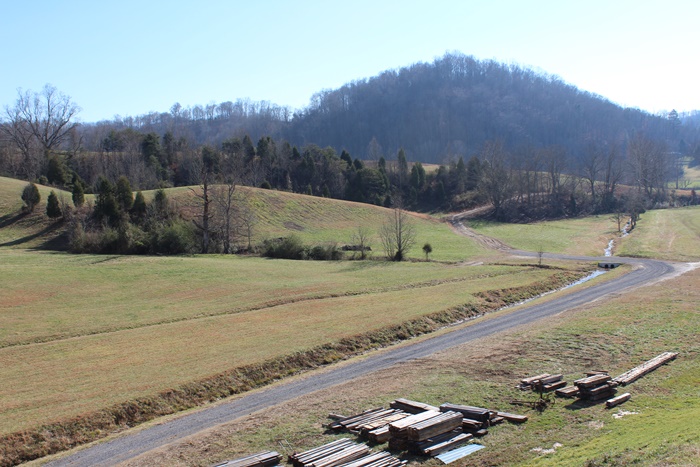 Here's the second barn (below).   I like the angle of this picture as it shows how tall the barn is.   I took this picture from the winding road pictured above.    This old tobacco barn is being "skinned" with hemlock which is a rot-resistant wood.    I use hemlock in my raised beds for the same reason.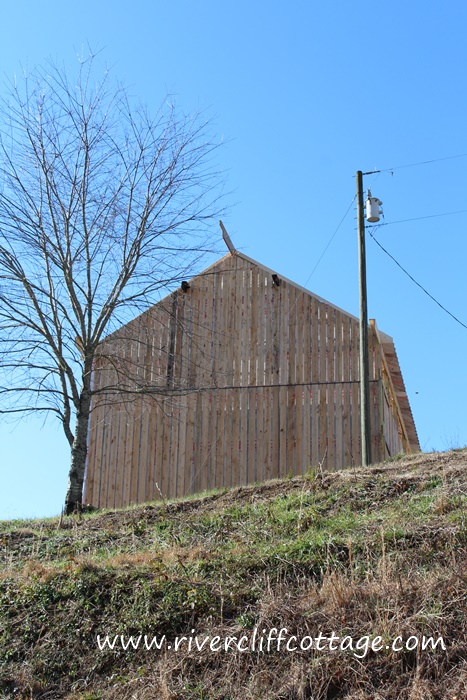 This barn will have two bedrooms, bathrooms and a kitchen/living area.   If there is a wedding, this is where the bride will get ready…or maybe where the honeymoon couple spends their first night.    They will love the views.  Or maybe they will be too busy to notice!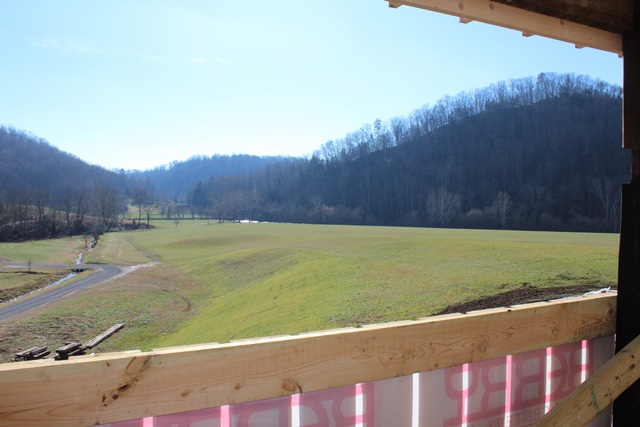 Here's Annette and David.   I liked them immediately…they are not afraid to dream.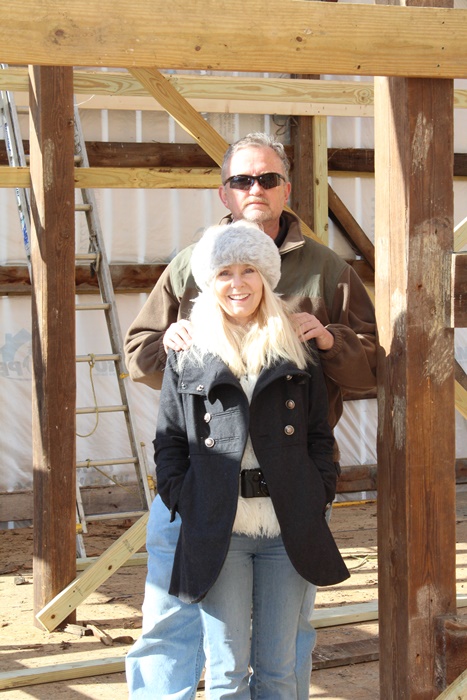 Thank you for reading RiverCliff Cottage and going with me to the Crooked River Farm.     We'll go back!!    Please  follow Annette and David on their journey–like them on their Facebook page and let your friends know about the Crooked River Farm!
(1397)