Hi…I took a vacation day today.   I haven't been on the job 90 days, but I woke up and **knew** it was going to snow and a few additional inches would be added to the 8 inches piled up and not melting.    It was not a day I wanted to be out.  I'm on a cleaning spree…before I go to bed tonight, this house will be spotless.   I've felt bad for almost three weeks and things are behind around here!
But first, I must walk around and take some pictures.   I've been on Pinterest pinning all of these wonderful kitchens I'd like to have and I'm not going to get any time soon.   I decided to embrace my kitchen with a vintage theme…after all it's 15 years old.    I've always loved the Victory Garden posters from World War II.  Here's one that was popular in the United Kingdom.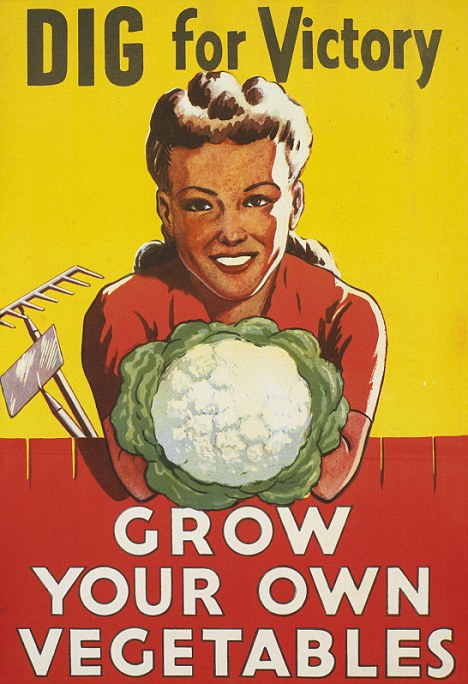 I'd thought about trying to find some vintage reprints of these posters, but I stumbled on something I like better at a site called The Victory Garden of Tomorrow.   I've ordered two and I'm putting them in my kitchen.
Here are two of my favorites that I ordered.  I believe one was $15 and one was $18.   They speak to me.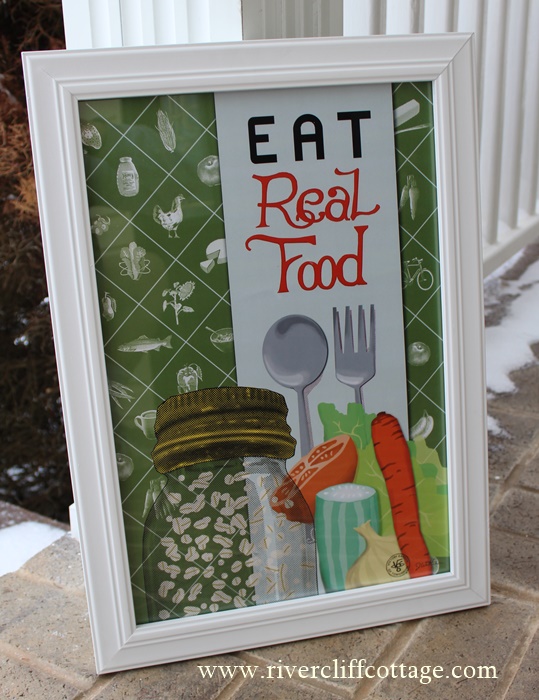 See that jar with beans in it?  Onions?   Doesn't that just scream Mendota?   I loved this one, too, because it reminded me of my sister, Pat Gardner.  Pat taught me to love gardening, and Sue Cressel taught me to love home canning.  I love them both for giving me these gifts.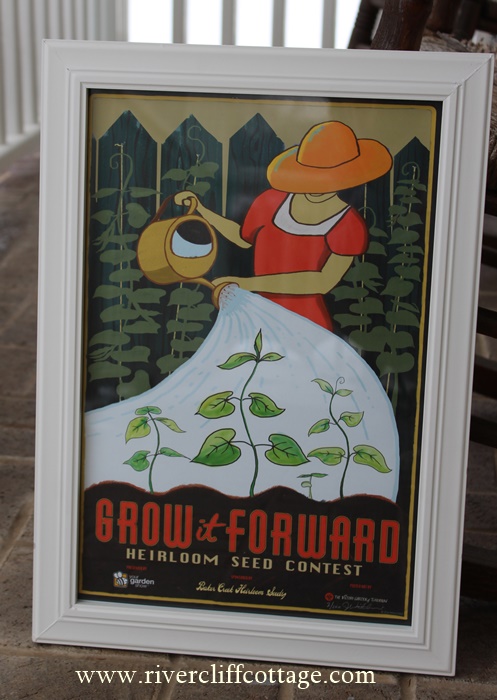 I bought the frames at Michael's.  These will look great in my kitchen and will brighten it up which is one of my goals.
It has been such a busy time.  Who knew that starting a river outfitter…a tiny river outfitter at that…would take so much time?    The brochure was an exercise in patience but it is at the printers.   I cannot thank Eddie and the staff at World Printing in Bristol for their patience and help.   I'll show you the finished product next week when it's back home.
Also, we are still grieving for Luckie.  I'll never stop missing her, but another little one who is in grave need of help showed up on our back porch.  She's wild.  I haven't been able to touch her.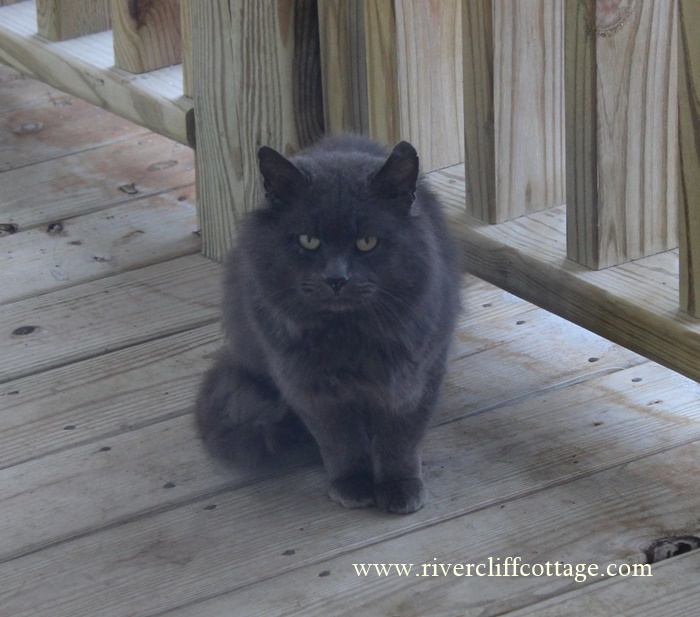 For those of you who have known me a long time, you see that she looks like Molly–a cat I got at Saturn Corporation that lived 21 years.   This little one is named Muffin.   You might also note she is the third gray cat that I've ended up with.  She will never be an indoor kitty.  I can't get her into the garage.  I'm not sure I can ever tame her; however, we've made her a warm place to stay with a pet's heating pad to ensure she stays warm during the -3 temps we will be experiencing in the next 48 hours.    She has almost let me touch her on her nose, but she  changes her mind at the last minute.  What she does relate to me is food.  She runs over when she sees me.  She also innately understands I want to help her.  I've got to catch her and get her "fixed" in the coming six weeks, but for now, I'm just glad she has a warm, dry place to weather out this extreme cold weather.    She's also been very hungry, and she's at that stage were she cannot get enough to eat.   She currently eats two cans of Fancy Feast each day and two small bowls of Ims.
And Sam?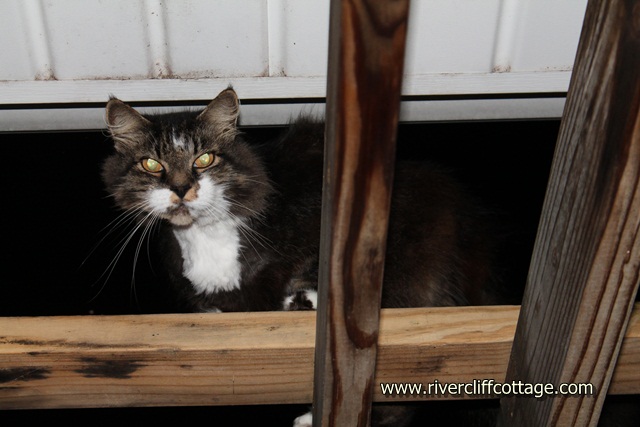 He hates her.
(309)