I had to clean house this week.    The cleaning goes so much better if there's a tiny project that I can look forward to in the middle of the boredom of cleaning the same old things again and again.   In a perfect world, we'd all clean each others houses because the cleaning would be more interesting.   I know…you clean mine first!    Actually,  I don't mind cleaning house…I just would rather clean someone else's house!
I wanted to do something for Spring in the foyer.   I'd meant to put a big bright vase of daffodils there, but the recent cold "snap" halted any of those plans.   They are now dingy, brown things, so I had to think of something else.  Something involving not getting in the car and going to town or spending any money.
I asked Mike to respray my old window so I'd have a fresh chalkboard surface.  I normally do this, but he'd accidentally messed it up so I thought he owed me one.     Here's my project that motivated me to clean today.  It took all of about five minutes, but it was enough to nudge me to finish cleaning.   This is a no-talent project which works very well for me!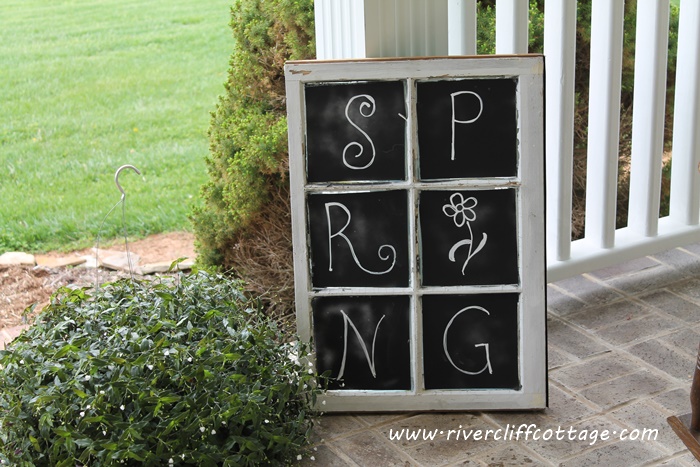 I put it in the foyer.   Do you like it?   See that little sign on the mirror? I used Velcro tape to hang it and now I can't get it down.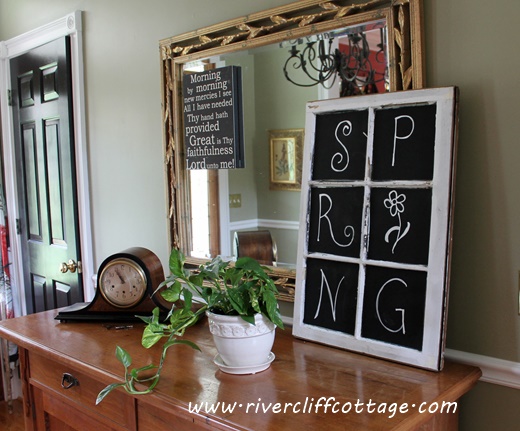 I also did a quick one in the kitchen. I didn't use liquid chalk on this. I used plain old chalk, and it was a bit dusty but that's okay. I'm just going to leave this up a few weeks. I put "April" at the bottom so that in "May" I'll be reminded to put something else up. It's fun to change out things.   I'd pinned one like this on Pinterest.    Mike came by and said "you must want something if you're talking about me like that!"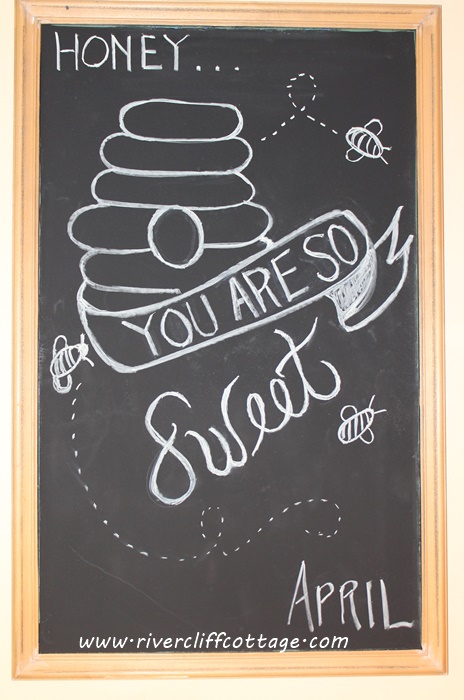 Hope you have a wonderful Easter.
(1115)