Way back in 2003…eleven years ago…while I was Branch Manager of the Mendota Library, I met a little girl named Brittany. She was so sweet, and she read 700 books that summer — she was recognized in her age group as having read the most books for both the Washington and Scott County Library systems.   She devoured them…especially horse books and recipe books.
Although I don't see her as much as I used to, we've stayed close. She and I have a special relationship.
Brittany is in her 20's now and she's going to be a mother soon. I made her this Sea Turtle Diaper Cake for her little one.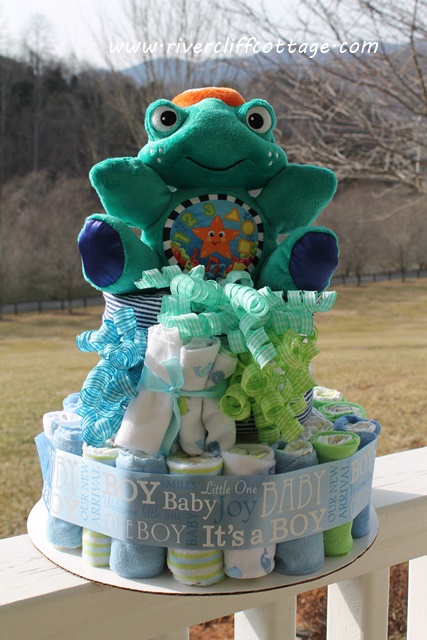 Here's the cake topper…if you touch this little sea turtle, it plays a happy tune.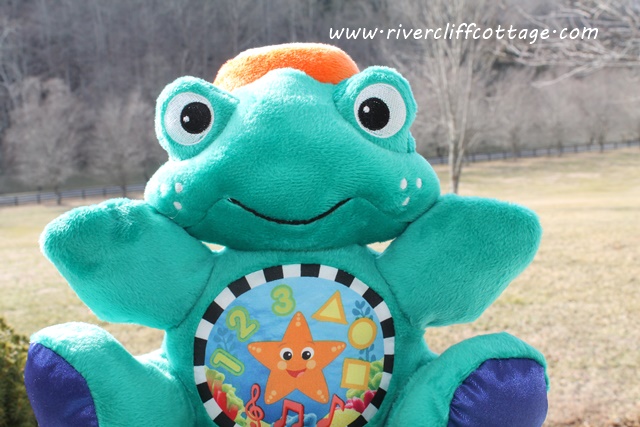 Because I am lazy and I hope you won't mind, I am going to link you to a prior diaper cake if you're looking for instructions on how to make these little gifts.   The instructions are here in my Shabby Chic Diaper Cake link.
Back to this little turtle….wouldn't the world be a better place if everyone we touched responded with a happy tune?
(919)