Sammy the Cat came home this afternoon feeling so much better than when he went to visit Dr. Steve Dotson at Bristol Animal Clinic. His abscess has been drained and he's been pumped full of antibiotics (as there is no way I could get a pill down that throat). We've been trying to keep him in the house, and he's been fairly pleasant, although he's swung at me with his paw, bit at me and growled. I will admit, however, that some of those were in play.
After spending $170 on this little devil, I don't want to let him out. However, about two hours ago he slipped out. I've been calling and calling.
I went and got Mike up and told him Sammy was gone…probably eaten by a coyote.
He went out on the porch with me to call and look for Sammy. He looked up toward the pergola and guess what he saw?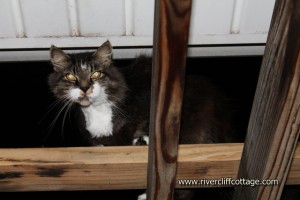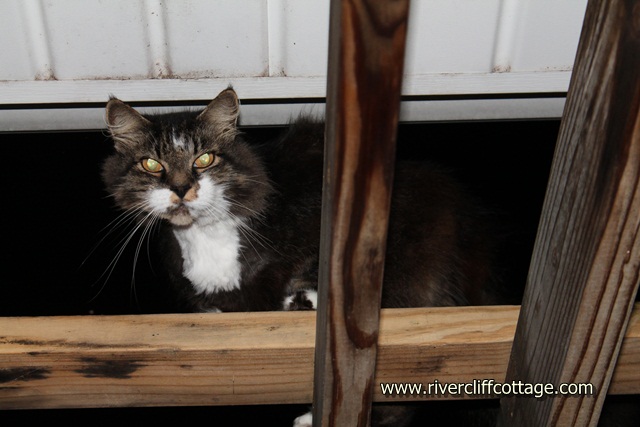 He won't come down. I've held out ham and cooed at him. He just looks at me like I'm a small bug.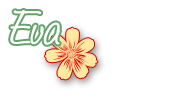 (606)