Psssttt…Follow Me.  That's right.  I didn't put my usual jeans on today and I haven't combed my hair, but that's okay.  We're friends.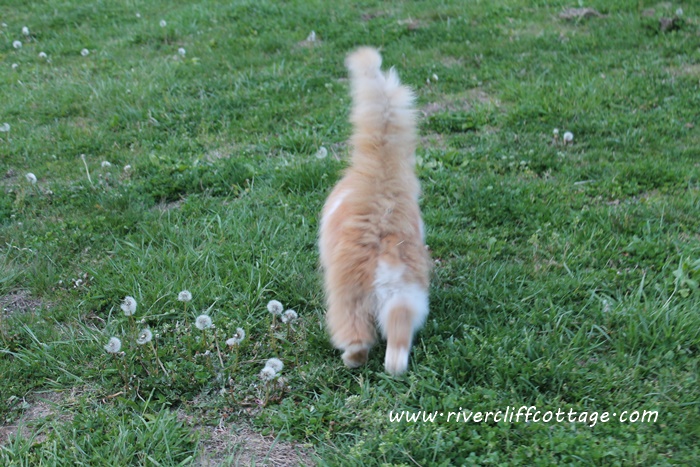 There's a legend in Poor Valley.  "Once you get that Poor Valley mud on your feet, you can't wipe it off."   You'll always want to return.    A group of bikers (bicycles) headed to MerleFest from Knoxville got lost last year and ended up late in the evening wondering where they could set up camp.   There's no store here so they were pretty much on their own (unless you count one solitary Coke machine).   Helene was outside her home and saw and  spoke with them.  They were wistfully checking out her barn as a consideration.   They were thinking a little granola, protein bar and water from a hose and a dry, safe place to sleep.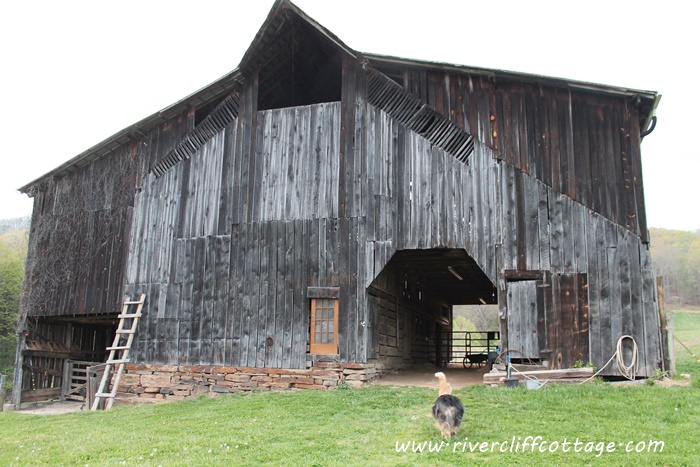 Helene, however,  thought "southern hospitality" and put them up for the night under clean quilts in real beds following a hot shower.  She fed them dinner.
This year, they headed off to MerleFest  and, again, they ended up in Mendota at Helene's place.  It wasn't a wrong turn.  They knew our secret.  They had the Poor Valley mud on their feet.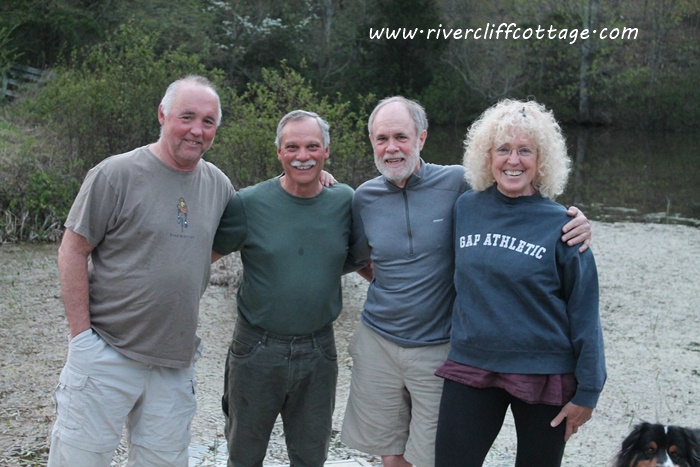 It'll be the same for some first time visitors who drive out to Mendota tomorrow night for the Third Annual Dale Jett & Hello Stranger Cemetery Benefit with special guest, the Poor Valley Girls. Oh by the way, here they are on the front page of the Kingsport-Times News thanks to Jessica Fischer. Love you Jess.   Here's the link to the article.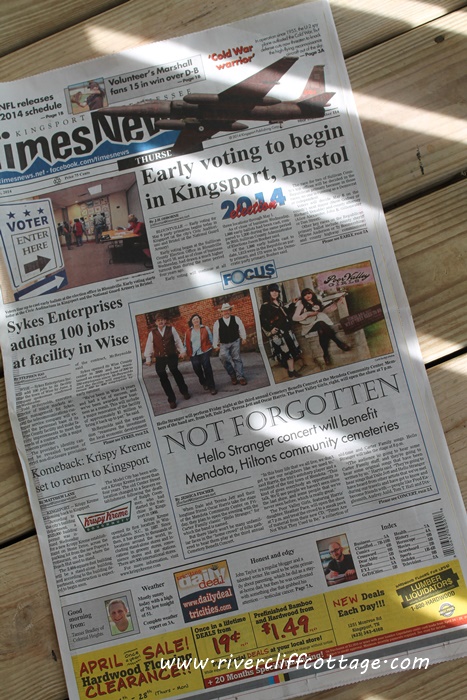 They think they are coming to just hear some great music.
But they'll drive by this…and they'll start talking about the redbuds, Clinch Mountain, their granny's home-canned green beans…they'll breathe the air and they'll see scenes like this over and over.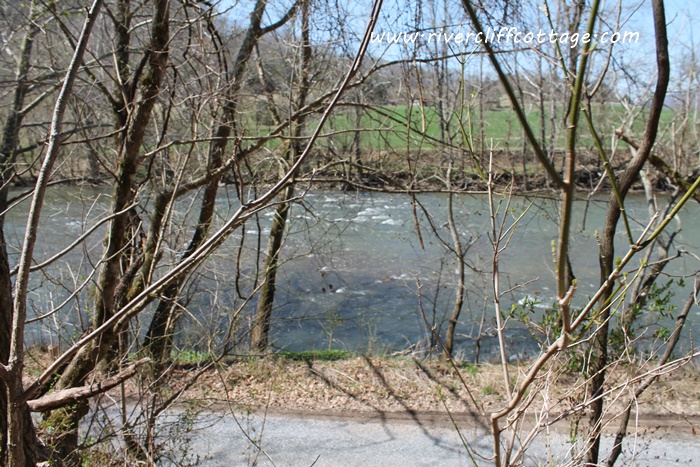 And at some point, they'll put those feet on the ground. And then it'll happen.  It really just takes a speck of dust and without a lot of rain lately, the ground is getting dusty.  Once that dust gets on those feet…well…they'll have to come back
We have one more "sleep"…one more night before the Dale Jett & Hello Stranger Cemetery Benefit.   If you are reading this prior to Friday, April 25th, please consider plans to make the drive out to 2562 Mendota Road (your GPS will work) and hear music that is world-class while eating one of those wonderful Hormel wienies I told you about last night here.   (Disclosure…when I first put this post up…and if you know me you know my posts are full of typos as I pretty much just slap the pictures up and start typing….it said "wondering wienies" instead of "wonderful wienies".   Please note this important correction as our wienies won't wander but they are wonderful.  )
I'll be there! Be sure and tell me you read my blog!!
(562)