One of my favorite books is titled "A Light In The Window" by Jan Karon.    I haven't added any lights to the window, but a very nice man named Robert Schenker replaced one of our ceiling fans and two lights.    Robert first took on the ceiling fan and it was pretty scary as the bedroom's ceiling is over 12 ft.   Yikes.   It was much easier going in the laundry room.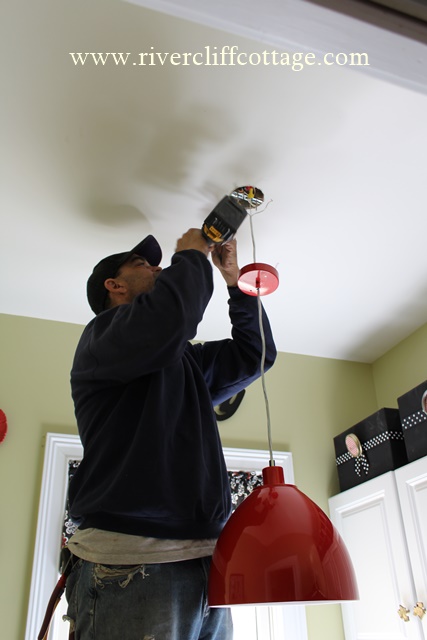 I love this little red light.  It was $39 at Lowe's.  Nothing was wrong with the ceiling light that was there except that it was exceptionally plain.   Robert is so nice.  His little girl calls him "Prince."   Hello Prince!
Robert did such a nice job.   If you want his contact information, please let me know.  He says he does it all!  This picture is a little dark because my camera setting was not correct.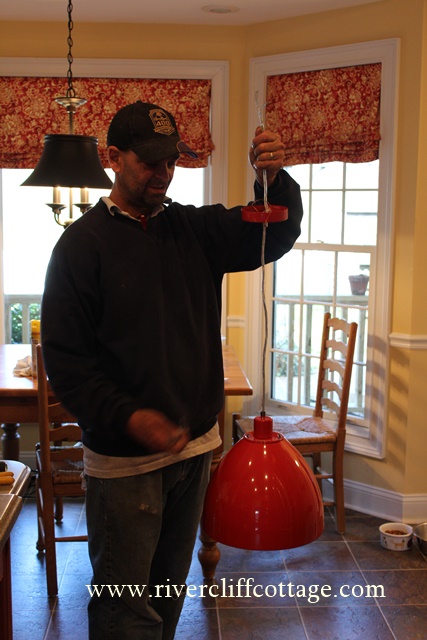 Here's a peek at my little laundry room looking all cheery!   See those black Sam's Club boxes?  They are still hard at work!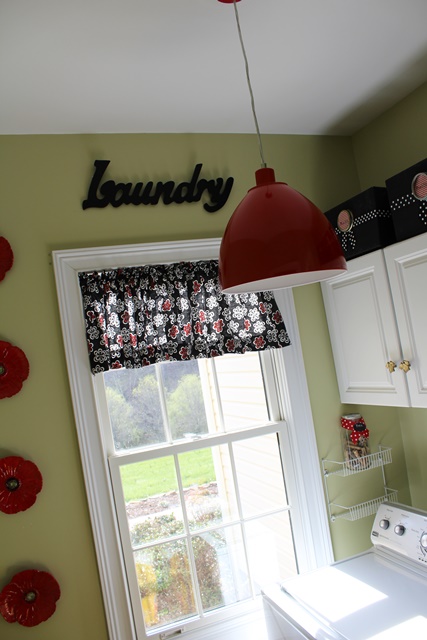 Robert also got the Pottery Barn Mason Jar light hung.  I love it, but I cannot get a great picture.  I love it so much that I've ordered a second light for just down the hall.   Mike will hang that one.   He's not as fast as Robert but he can get it done.    In any other house, this could be considered trendy, but not at RiverCliff Cottage.   My house is authentically country, and canning jars are a way of life here.    Hmmm…I am going to change those light bulbs.  That light is like the sun!  I've never had such a bright entry to the kitchen.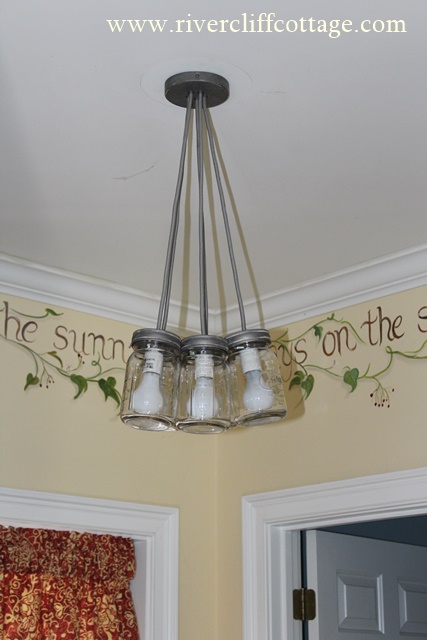 Speaking of canning makes me think of gardening.   I was at Southern States Saturday looking at seeds and buying potatoes and onion sets.    I was looking at these, too, although I'm not putting green beans out until after the Japanese beetles leave.  I'll have a lovely fall crop.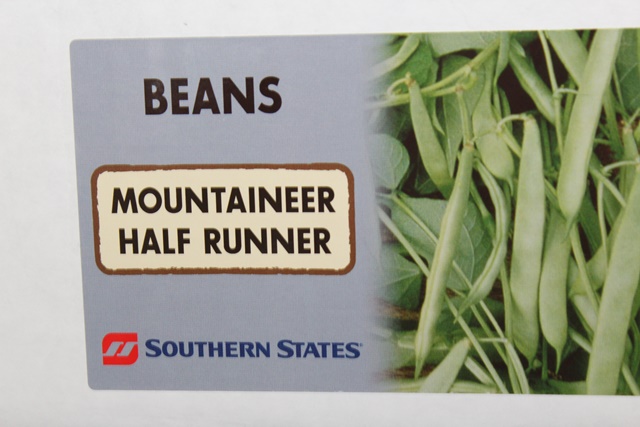 Tomorrow my  36 Yukon Golds go in the ground along with my onions.   It's that time!    In these beds 36 potato plants are a lot!!   I will not make the mistake again of having too many potatoes planted in each bed.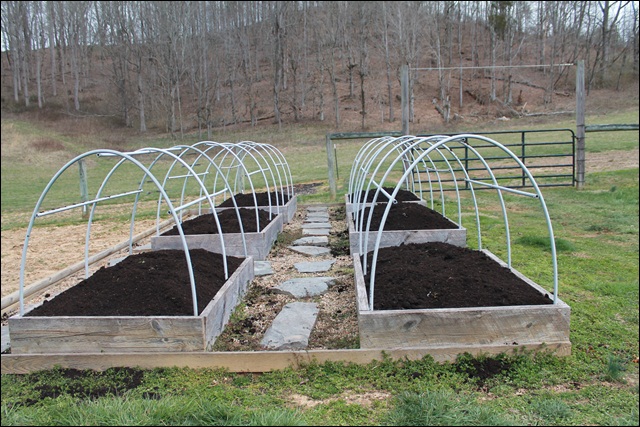 Hopefully, we'll also have a great year for strawberries, and I'm going to make at least 100 strawberry lavender jams!  Guess what you're getting for Christmas if you are on my list!!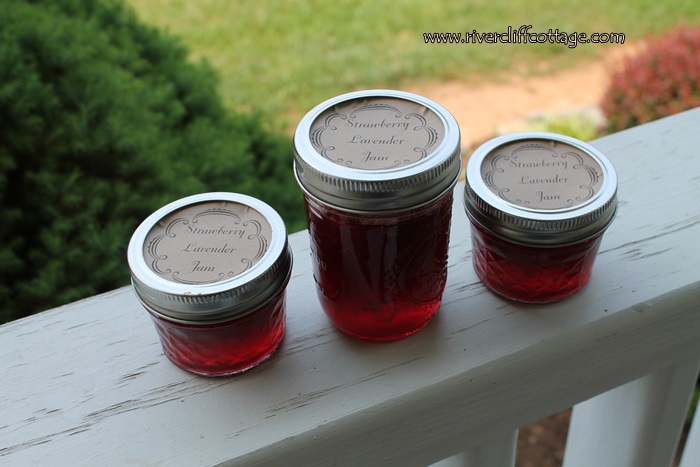 (366)