Today was the Cumberplunge in downtown Bristol. I am so chapped. I would have got a Mendota group together to take the plunge, but I thought it would be too crowded. I was wrong! It would have been perfect.
Here's the actual Cumberplunge slide…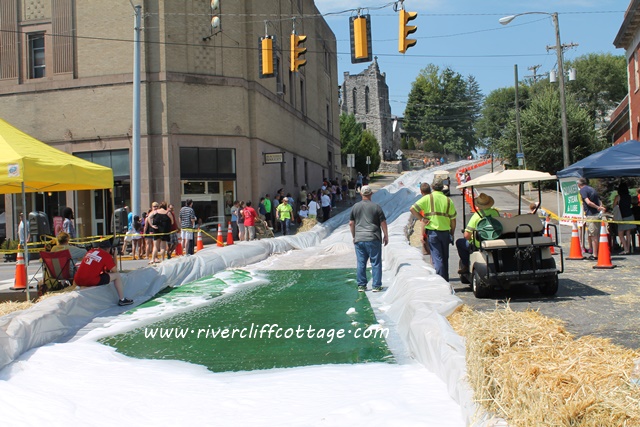 What was fun…and what I would have wanted to do…is to dress up and take the plunge. Here's some really cute photographs of a few that did exactly that..
A very hot gorilla…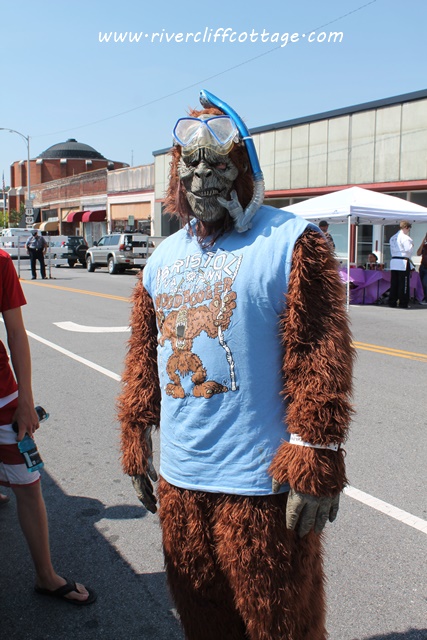 I love these two…who are they supposed to be? I don't know, but they looked great!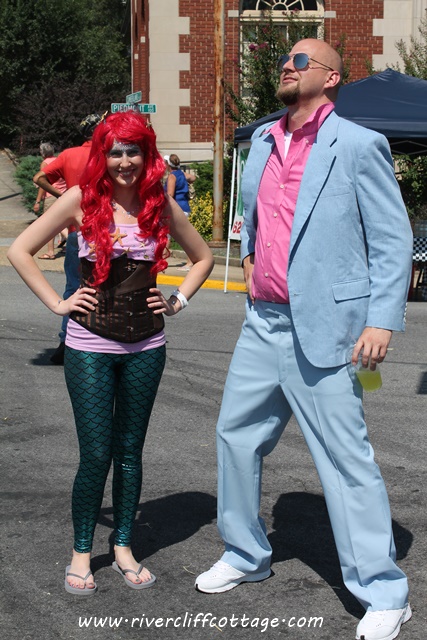 Grrr..a tiger! A tiger in a tutu!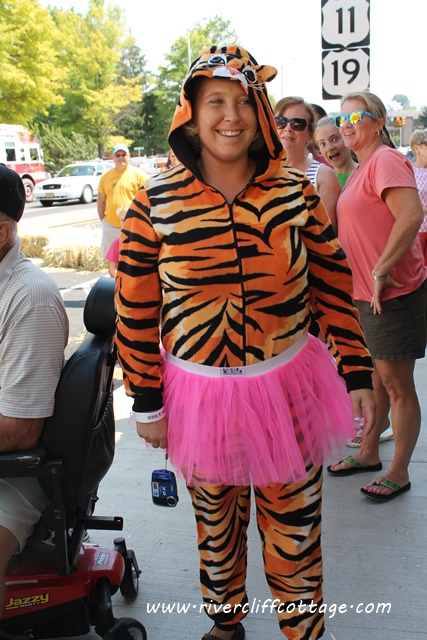 Kiss…I hope their makeup stayed intact!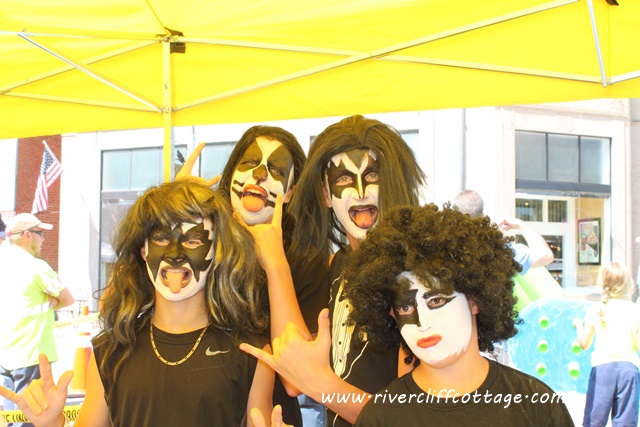 This was sponsored by Quaker State. Do you know what would have been fun? It would have been fun to make this a Virginia/Tennessee competition to see which side of the street came up with the best outfits.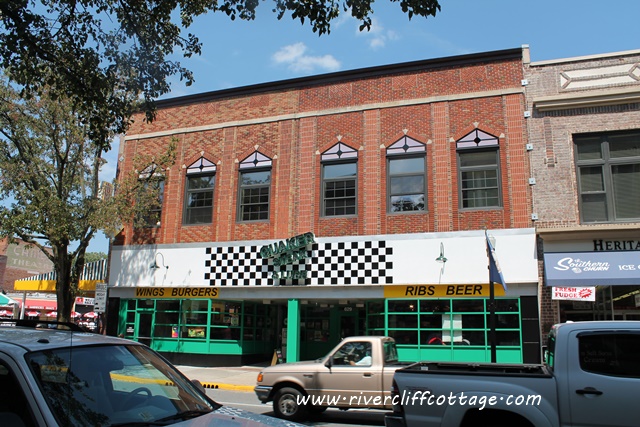 Quaker State occupies the space where JC Penney was a long time ago. Mother used to buy my underwear there. Yikes!
Here's the inside of the restaurant. Very nice people. Brad Smith is the manager, and he came over and welcomed us on our first visit. We will be back. I asked him how they were doing, and the answer is "excellent". I'm so happy Bristol is supporting this downtown business.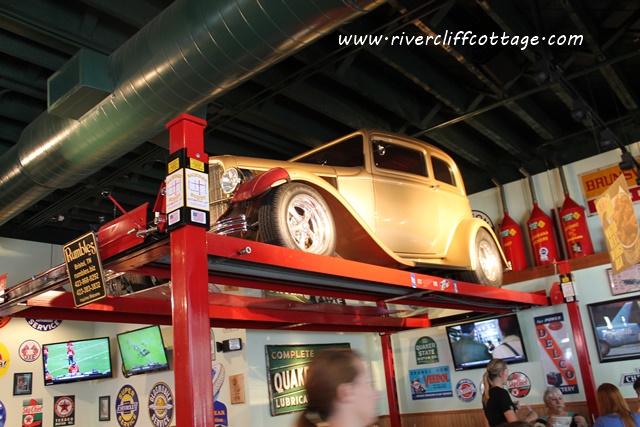 It was fun to see Catherine Brillhart, Bristol, Virginia's first female mayor, working the event. She is a wonderful person.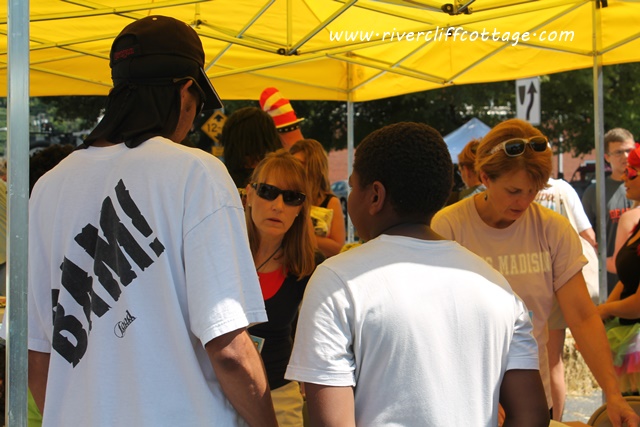 It was also great to see two Mendota faces…Scotty Sproles (Fireman) and Travis Cunningham (Fireman)..
Here's Scotty…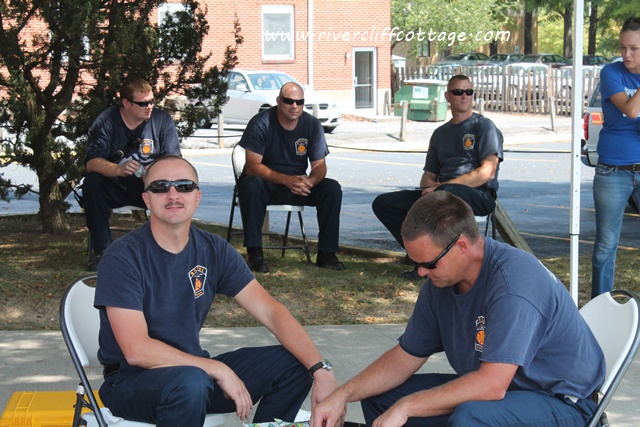 Here's Travis…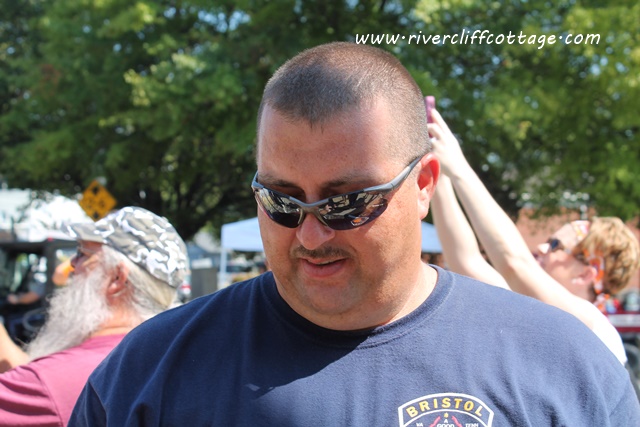 When Mike saw the Public Works logo on the truck, I was afraid he would start asking about the compost for next year. Seriously. We do love our Bristol compost.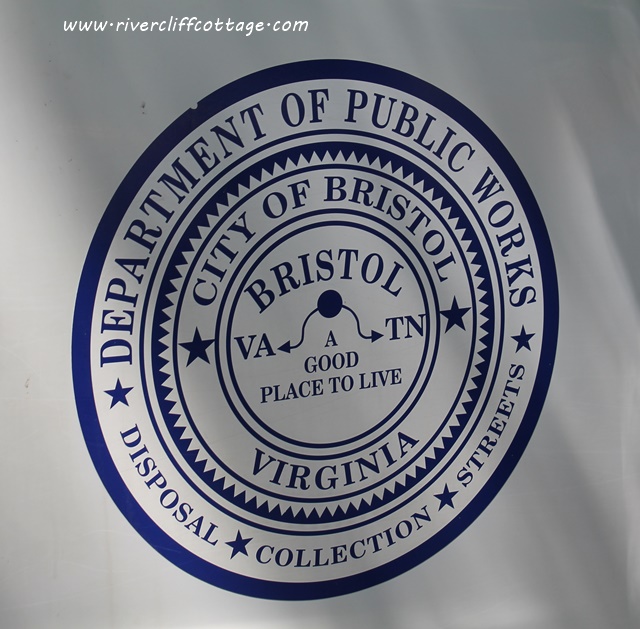 Bristol is such a good place to raise a family, and now, it's also becoming kinda, sorta cool! Here's our beautiful library…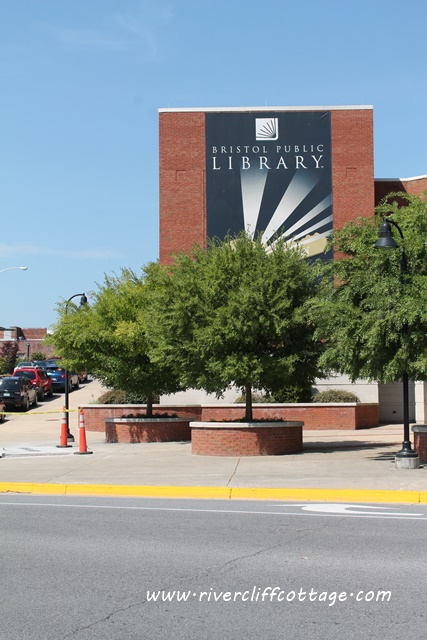 And downtown has blossomed. I can't wait for Rhythm & Roots. I'm in the Beverage Tent on Friday night. Ever since I saw the movie "Cocktail", I've wanted to tend bar, and this is the closest opportunity I've ever had! I'm excited!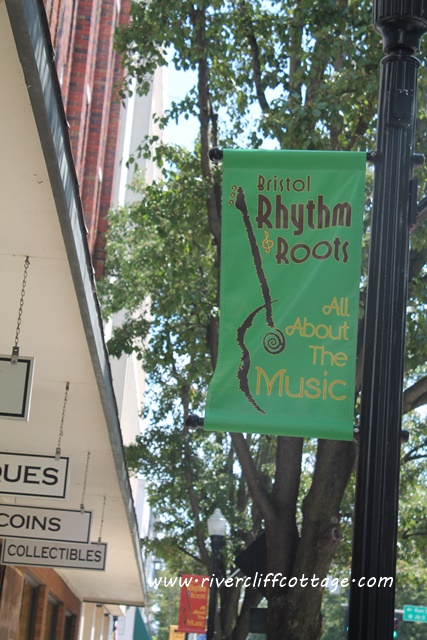 Katie, Lisa and I (my cradle to the grave friends) saw Romeo and Juliet at the Paramount, and this grand lady is grand again. She's all fancy in her new lights that are the results of fundraising in Bristol. We went to Mountain Stage at the Paramount two weeks ago. Very clean. Nicely restored. Comfortable seats. Small enough to be intimate with the performance. I loved it. I've attended shows on Broadway. I prefer the Barter and the Paramount.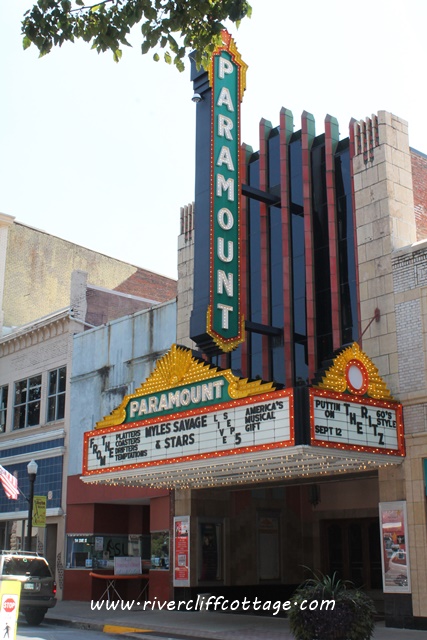 I love this sign. Get it? I LOVE it!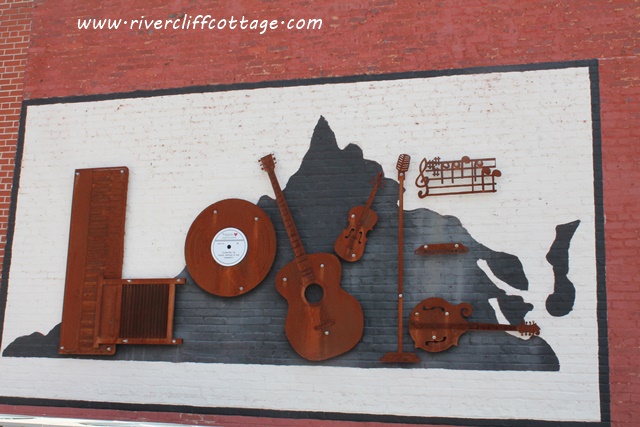 I took a picture of Shoozies because I wanted Mike to see it. I've asked for a gift certificate from Shoozies for Christmas. They have layaway!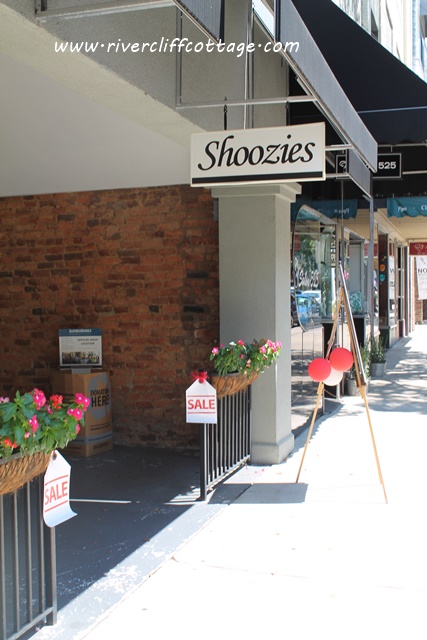 They also have spectacular sales. These $50 flats were mine today for $12. I've lost another pound so this was a little reward.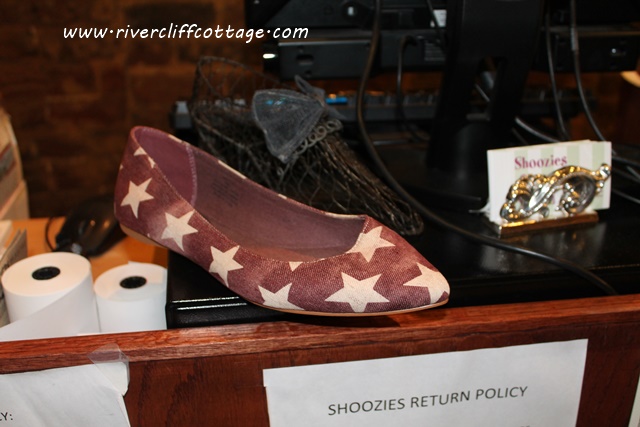 We were getting tired, and we'd left Luckie at home, so we headed back home. We're going again. We didn't even get to the Birthplace of Country Music!
Hope you enjoyed touring around downtown Bristol with me. Let everyone know that we want the Cumberplunge to return next year. This was a learning year. I want to dress up and slide!!
(421)