We have had several days of below freezing temperatures…morning are 10 or 11 degrees with a colder wind chill.   Ouch.   My sweet boy, River, does not understand why we are not walking him twice per day.  River typically is walked three miles each day.   Mike has taken him a few of these mornings, but I have not.  I hate the cold.   We've been taking him to the dog park at Sugar Hollow.    He likes this, but he does not see it as a replacement.  He sees this as a possible addition to his daily regimine of all things being for River, but no..we have not been given a pass on the no walking thing that has been occurring.   The result is that he is getting lots of toys, attention, and yes, food.   Poor River.   Next Friday is a milestone.  River has been with us two years and has never been groomed.  That all changes when this little dog shetland pony goes for his appointment next week.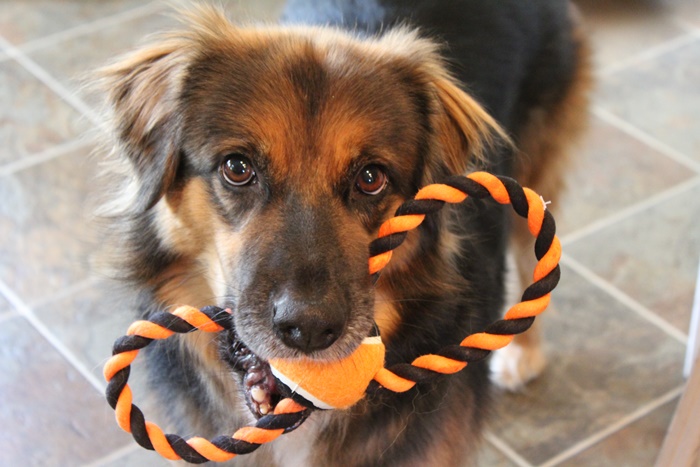 I took this picture of the North Fork in front of our house on Tuesday on my way to work at about 8:00 am.   The river had started to gather ice but there were darker spots where the water had no ice on top.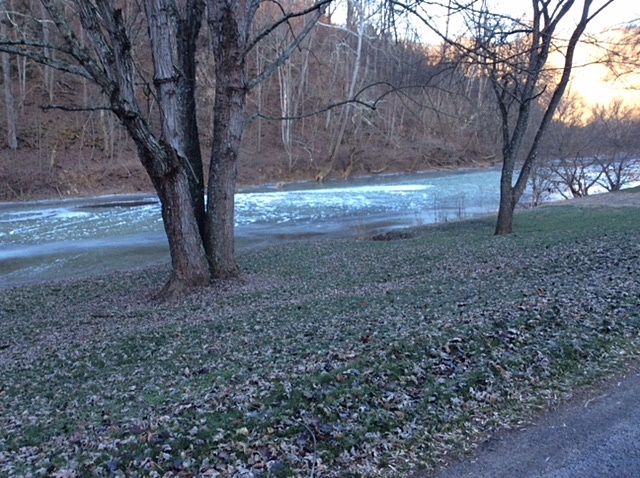 Here's another picture of the same place in the river taken this morning.  We haven't had any snow to speak of so this is all ice that is coating the water.  It's not thick enough to walk on but it's thick enough to be "interesting."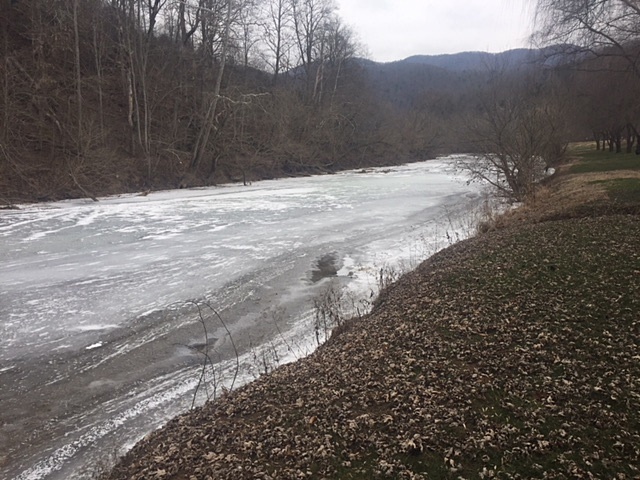 Without snow, I am not liking winter.   Snow is magic.  This weather is just cold.   And there is no snow on the horizon, yet I look at pictures of my niece Lacy and she's in Charleston throwing snowballs!!
(3)