Have you ever heard of Dave Ramsey's Financial Peace financial management programs? I haven't taken a class, but I've read about the process and like what I've read. For Mike and me, it has never been about debt. It's been about spending–so I developed my own little financial peace plan for us. We each get a certain amount of dollars per week, and when we are out of those dollars, we are done. So far, it's working fairly well. Of course, it's just week two.
Since my bucket of dollars has to buy most of the groceries, I'm trying to be careful and creative with our meals. I don't want to just throw money away, and since most things that are "pre-made" are more expensive–and not as healthy as made from scratch–I'm trying to make a few more things at home.
I decided to make frozen cookie dough so we could easily have homemade cookies. Here's how I made it. I'll put the recipe at the end of the post along with the place I found it on the internet.
I assembled all of the ingredients for a chocolate chip cookie dough recipe. Usually my chocolate chip cookies are flat, so I thought this one would be better since it has oatmeal. The recipe called for peanut butter which was a surprise to me.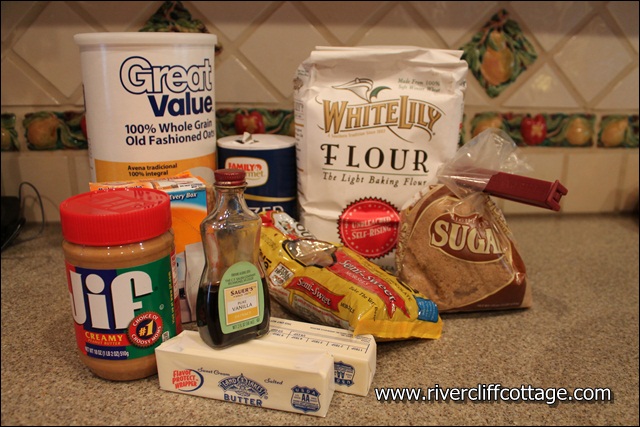 It actually had 1/3 cup of peanut butter, and I was dreading trying to get the measuring cup clean. Peanut butter likes to hug little crevices in dishes. Fortunately, I had some help. Warning…if you don't have pets living in the house and you don't let them lick your plates, you won't be impressed.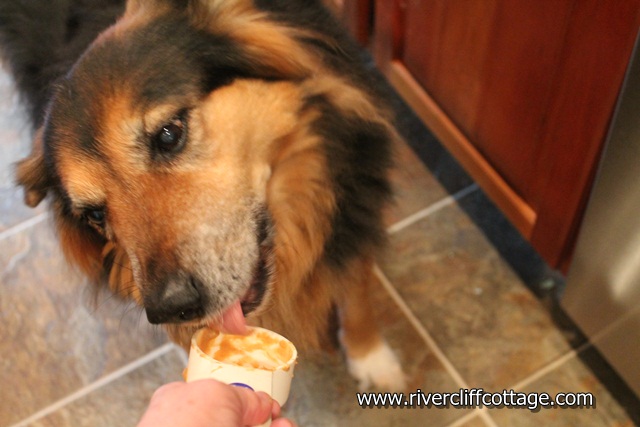 Look what a great job Luckie did! Just one tiny bit of peanut butter left, and I'll bet my new Bosch dishwasher will finish that off. Did I tell you that the new dishwasher is up and working? So grateful!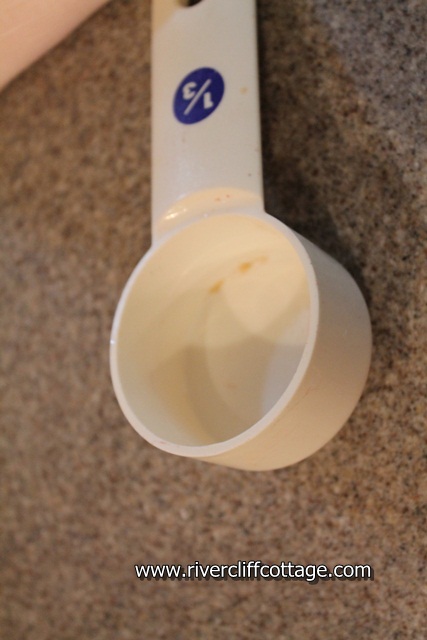 Here's another special ingredient in my cookie dough. Eggs from just down the road at Margie's "Camp Cluck." Those ladies know how to lay some pretty Mendota eggs…free ranged so they are not only pretty, they are good for you.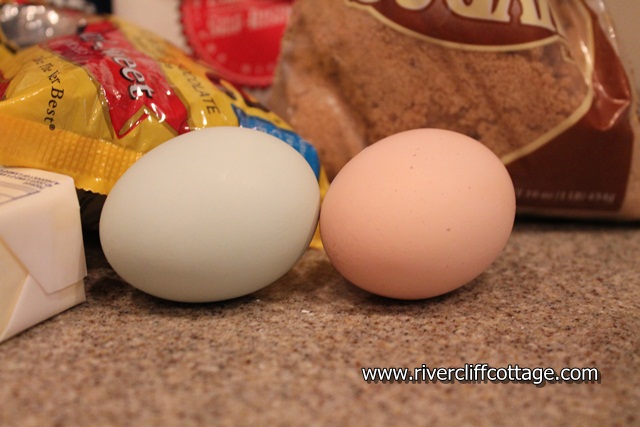 So I assembled all of the ingredients and made them into balls and placed them on cookies trays loosely lined with wax paper. Then, I sat them in the freezer for about three hours.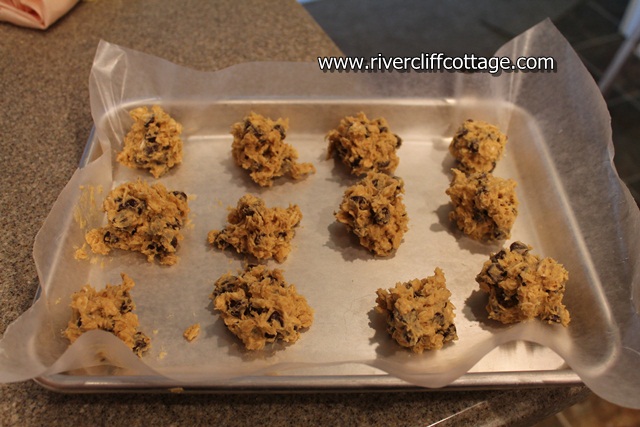 Tonight, I took them out of the freezer and just dropped them into a gallon freezer bag and stash them back in the freezer. They are there when you have a sweet craving.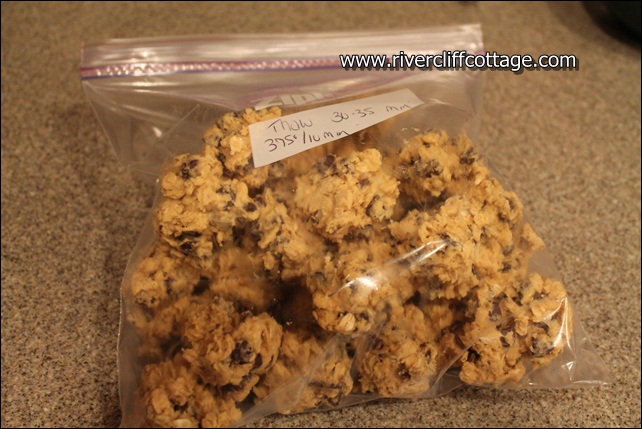 This should be followed by cleanup if your kitchen looks similar to mine…see that new dishwasher?? Love.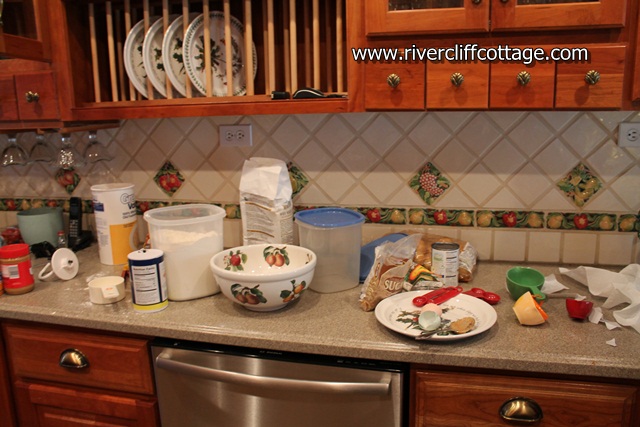 But I just let mine wait for a while and took a nap!
Here's the recipe from a really nice site called Money Saving Mom. The specific link to the recipe is here.
Freezer-Friendly Chocloate Chip Oatmeal Cookies
1 cup shortening or butter (softened)
1/3 cup peanut butter
3/4 cup brown sugar (or raw sugar)
3/4 cup sugar (or raw sugar)
2 eggs
1 teaspoon vanilla
1 1/2 cups whole wheat flour (I ended up using white because it was what I had)
1 teaspoon baking soda
1/2 teaspoon sale
2 cups oats (rolled or quick oats)
1 12-oz. package of chocolate chips
Combine first six ingredients. Add flour, baking soda, salt, and oats. Mix well. Add chocolate chips. Roll into balls.
To freeze: Place cookie balls on a cookie sheet and freeze for up to two hours. Remove from cookie sheet and place in an airtight freezer bag. Note — I lined the cookie sheet with wax paper which was really helpful since I didn't have to bother washing the cookie sheet! Yeah!
To bake: Pull out the desired number of balls and place on a greased cookie sheet for 30-45 minutes to thaw. Bake at 375 degrees for 10 minutes or until done.
(575)