I love snow.  It's magic.   We had a little magic this morning!    Al Archer, the weather guy for WXBQ, said we'd have about one inch of snow.   We had anywhere from about two to five inches throughout the Tri-Cities.    I went into work and decided to leave at 10:00 am, because I was concerned about the slippery roads.   When I got home, I felt guilty because it stopped snowing!!   Later, however, I was really happy with my decision.
Here's a picture that I took on the way home…Caney Valley.
If you look closer in the picture above, you'll see the big icicles…here they are up close…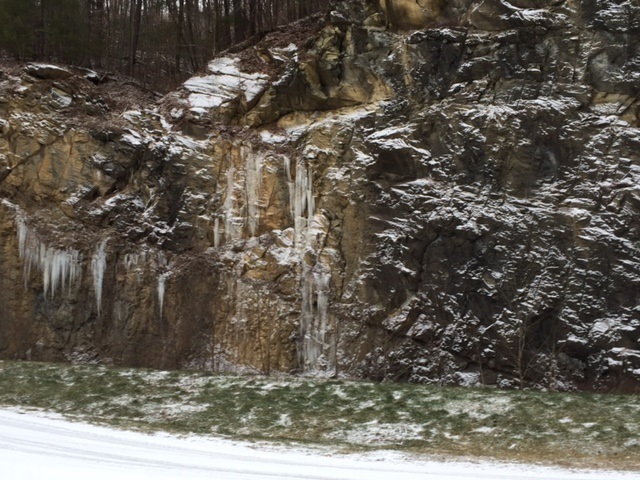 When I got home from work, I asked Mike to drive me down the road in the truck with four wheel drive.    We had a bit of a traffic jam…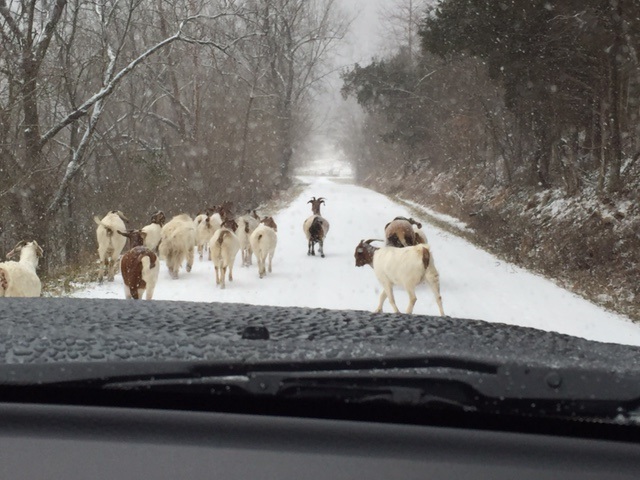 We got through all this goat business and saw the river.  It looks cold!!   It reminds me of the funny weather forecast that Rita Quillen posted on Facebook.  Rita is a teacher, a poet, a musician and the writer of one of my favorite books "Finding Ezra."   She's an Appalachian Queen.  Here's Rita's weather update for Scott Count and surrounding areas.."Slicker-n axle grease on a pump handle.  Partly crashy with widely scattered KA-BLAMS this afternoon.  Caution is advised."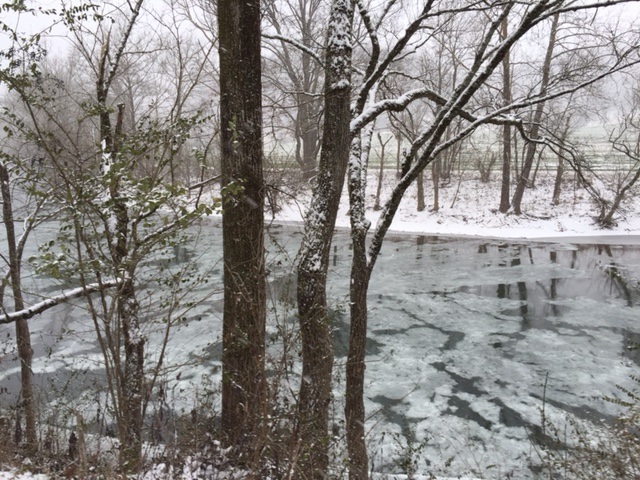 This is the North Fork of the Holston.    This is the river that runs through my world…Mendota and then Hiltons.  We love this river.   I double dog dare you to say she's not beautiful!!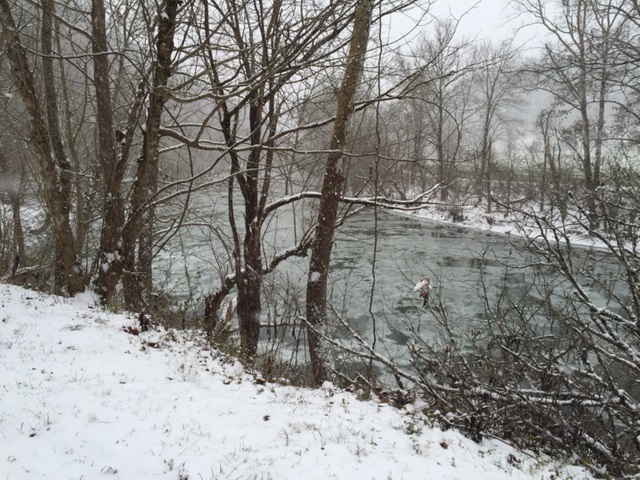 We are supposed to get a bunch of snow on Friday.  We're all getting ready.  People of Mendota…Start Your Generators!! 
(116)