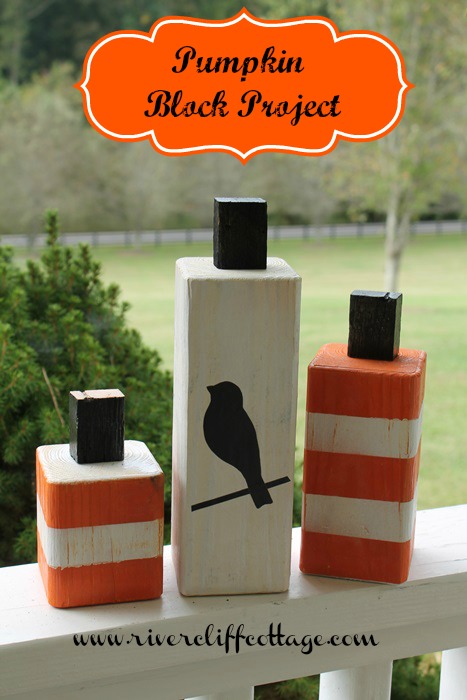 I love these little pumpkin blocks. I was searching around Pinterest when I could not sleep last week and was inspired to try these blocks.  The Pinterest post was by a blogger named Kierste. You can find Kierste's blog with lots of good ideas at www.simplykierste.com.
I like them in the kitchen…keeping it simple.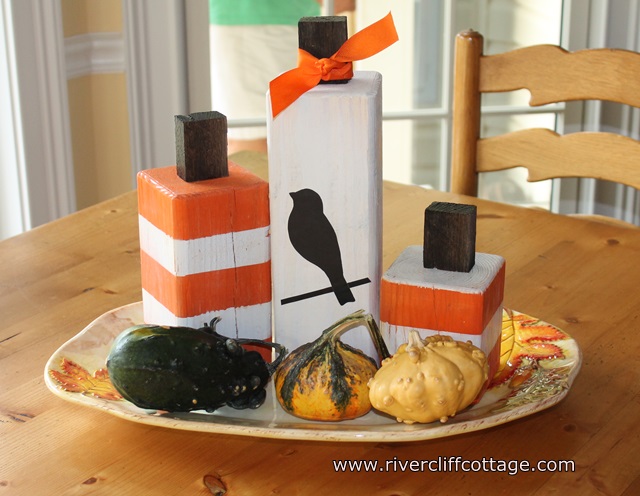 Here's a short, square pumpkin…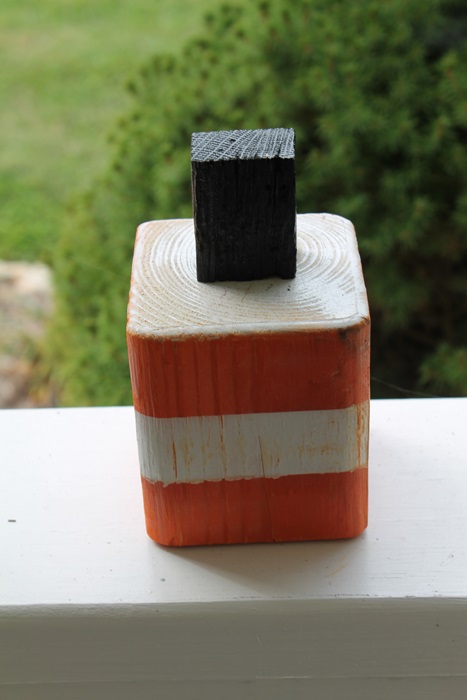 I left the 10 inch block white, and since I had some vinyl birds left from another project, I added that.    Did you know that Mendota, Virginia (where I live) is one of the "Top Ten" places in the United States to count hawks…volunteers counted 4076 this month.  Here's the big block….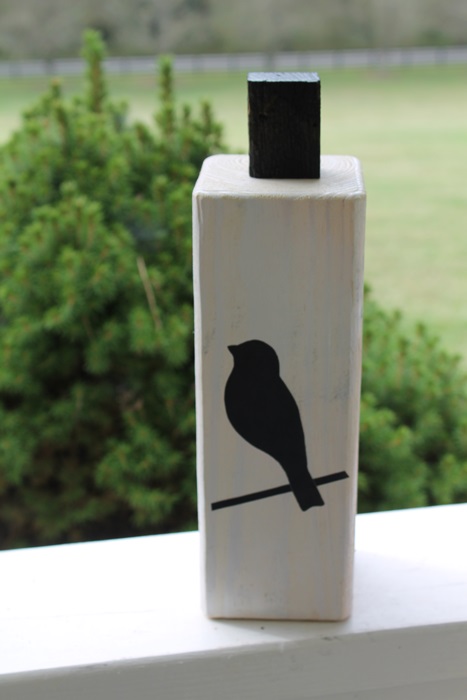 And here they are again…all together.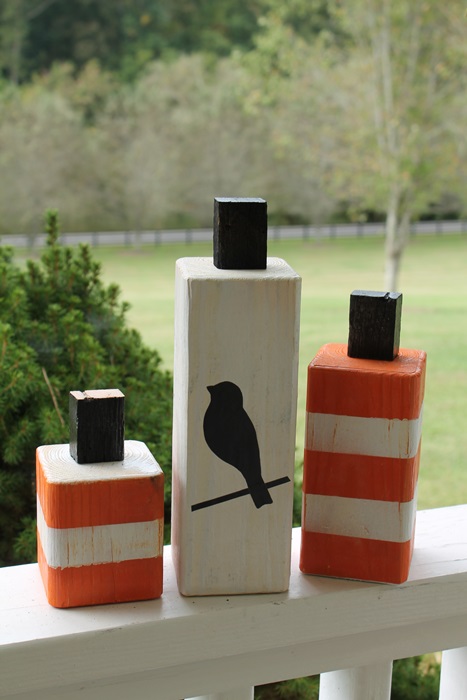 This was a very easy project requiring only the following materials:
1)  4 x 4 fence post cut into 10 inch, 7 inch and 4 inch lengths.  There will be lots of fence post left over if you want to keep going.
2)  Painter's tape
3)  Orange and white spray paint
4)  Vinyl art or letter  if you want that kind of thing
5)  Small blocks or any other item you can find that will resemble a stem
6)  Sand paper or steel wool (whatever you have on hand)
Your blocks will be a little rough after the cut, so you'll want to sand them.   Spray paint your blocks and stems.   When dry, add the tape and spray paint the blocks with the alternate color.     Remove tape,  sand lightly,  and your project is  finished unless you wish to add a piece of decorative vinyl.
It's fall…and I love looking at fall craft ideas.   Follow me over to Layla's "The Lettered Cottage"  and see hundreds of ideas submitted by bloggers.   There will be something that you'll see and want to do!!
(757)