A few days late, but the yellow guest bedroom is finally done.  Just a quick before picture: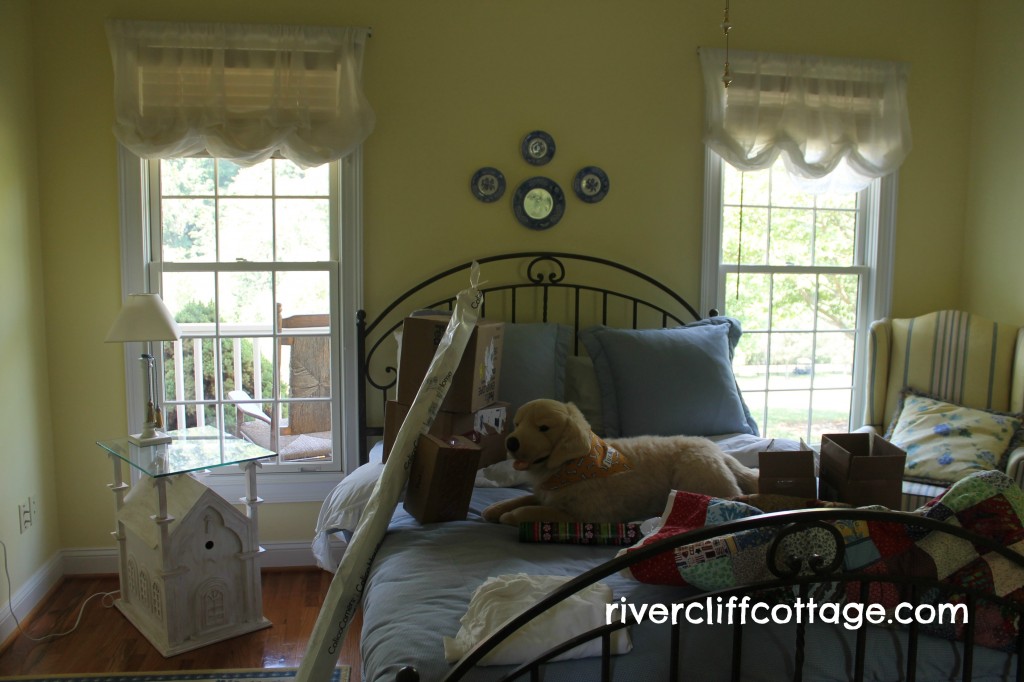 If you'll recall from my earlier posts, the room had become a place for us to put things that were in transition or we didn't know what to do with.   Also, the window treatments were very cheap ones I'd got from Target.  Target has great stuff, but these looked bad  from the start.  Why did I leave them up for over 5 years?  They hung crooked and didn't hide the blinds that are pulled behind them.   The blue and white checked duvet cover and Euro shams were fine, and I'll use them again.  However, the cat threw up on the duvet and since it had to be removed anyway, I thought it was time for a change.    I always dread putting on a duvet.  It's like wrestling a mean cat.
Enough of the past…let's move to now!   Do you like it?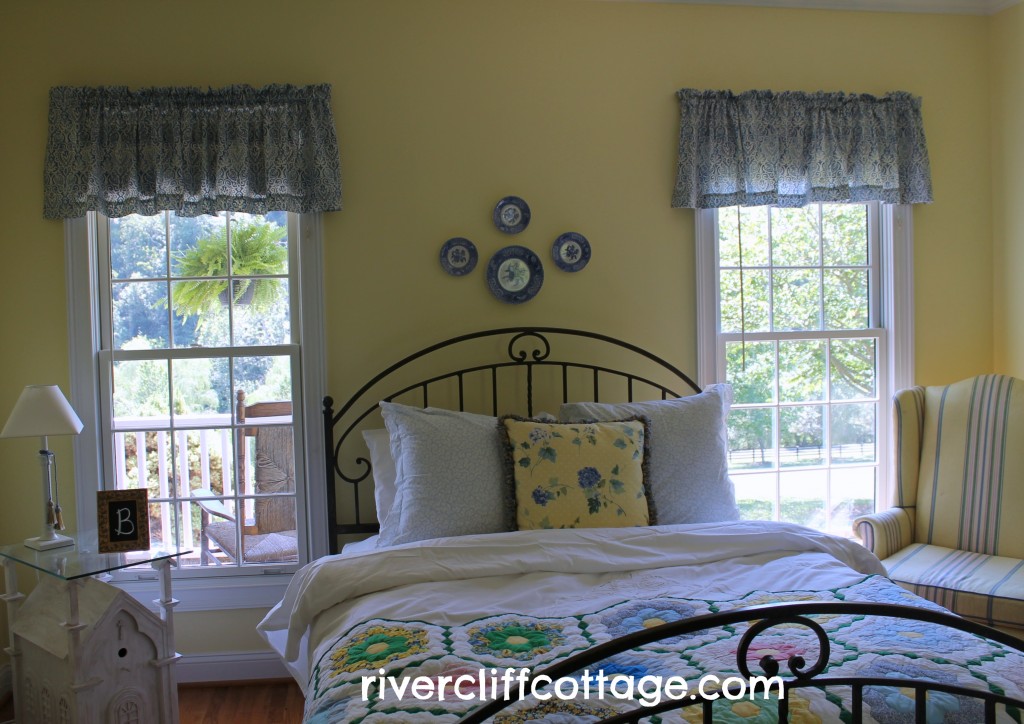 Minor changes, since I don't have a lot of money to spend on this, and I still like the room.   It's a cheerful room that, if I were a guest, I'd enjoy sleeping in.    I had the white battenberg duvet cover, the Euro shams and the quilt (which is now included in my Quilt Project Page.)    I still love the Sherwin Williams "Light of the Moon" paint color.   The only purchase I made was the $8.95 per yard fabric for the valances.
Here's another view of the room.  Notice the very sweet little birdhouse table beside the bed?  My husband made that for me.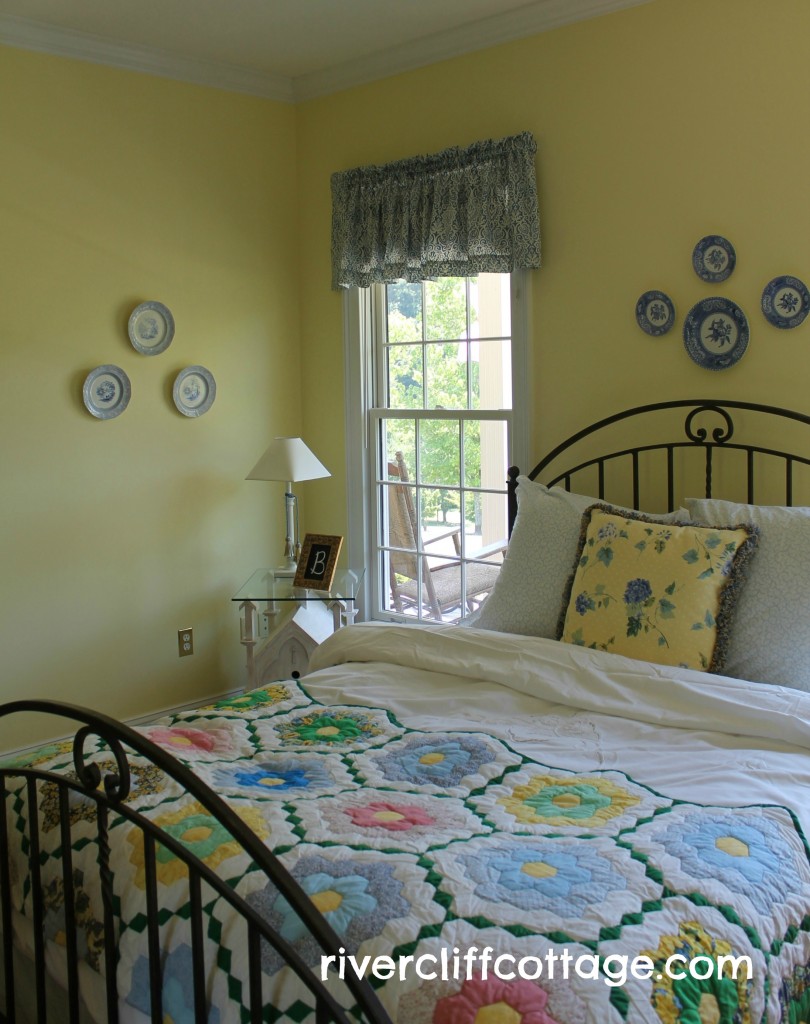 My next projects will be in the dining room and kitchen.  Retired Man is still installing hardwood in the guest house bedroom, so I've lost my good help until that is done.  He has an artificial knee, bad back and achy neck so he isn't going to move on that project very fast.  A bit each day.
I'm continuing to learn how to use this blog. I've learned that I should include my site name on photographs so I'm learning to using picmonkey.  I wasn't sure if "rivercliffcottage.com" should be centered or on the corner.  I think it's better on the corner.    Thanks for staying with me while I'm learning all of these new things.
It's Saturday afternoon here in Mendota, and it is blazing hot.  I've got two snoring dogs beside me who I'm certain are wanting me to join them for a nap!
(810)