We started on the Mendota Cemetery Quilt about eight weeks ago. We named it Mendota Crossroads because of all of the fabric crossing back and forth. The majority of the fabric was donated by local quilter Chris Schanzenbach; my sister's friend, Judy Shannon; and a few pieces from a friend of mine, Edwina Proctor, in Naples Florida.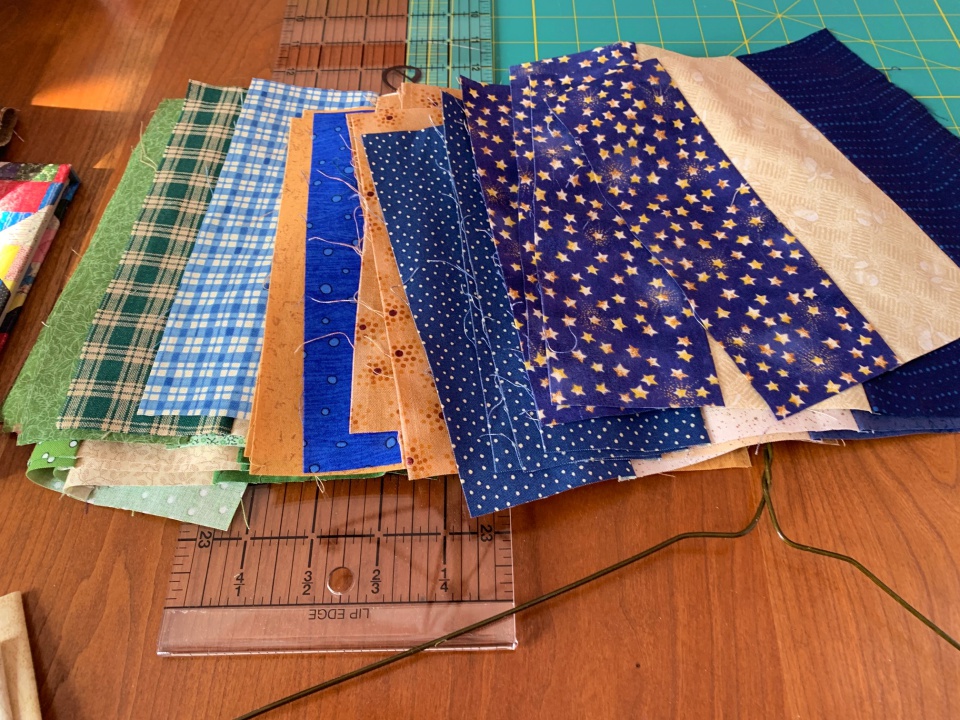 The fabrics used are blues, reds, green, golds and browns and muslin. Lots of strips sewn together followed by lots of cutting with the rotary cutter. Those rotary cutters are 'the thang!"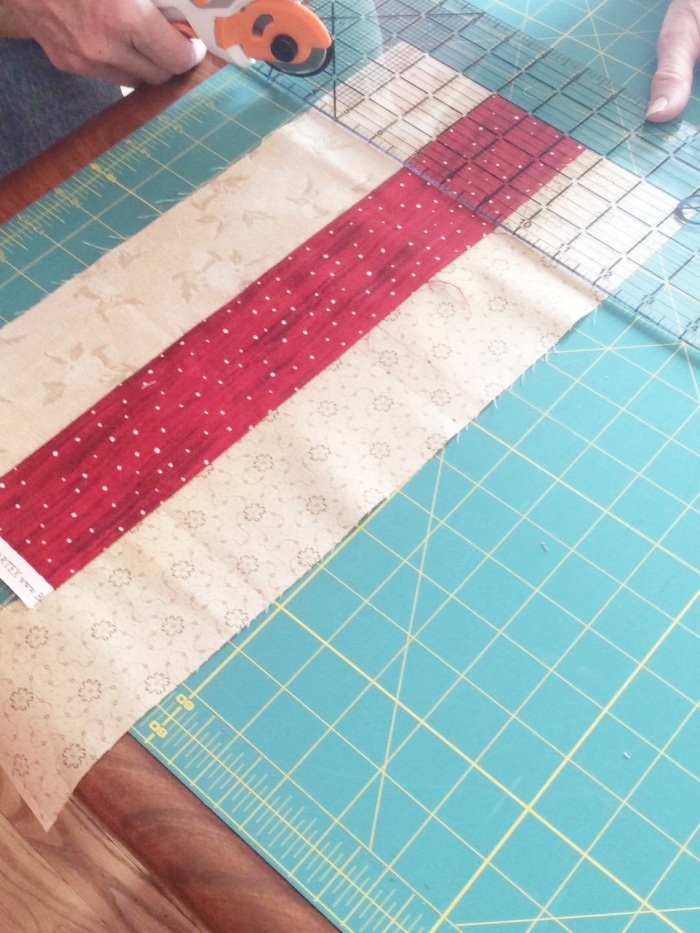 More…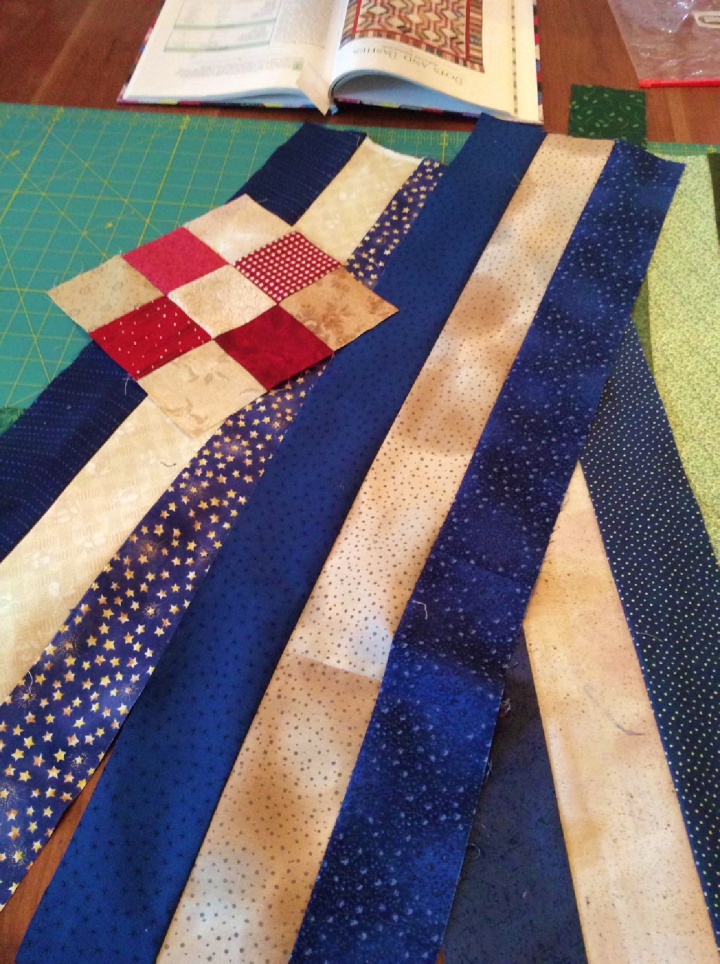 The blue really pops when the quilt is all laid out. We started laying the red blocks and the muslin squares. Doing this is easier when done on hardwood as you have a straight ruler of sorts to work with.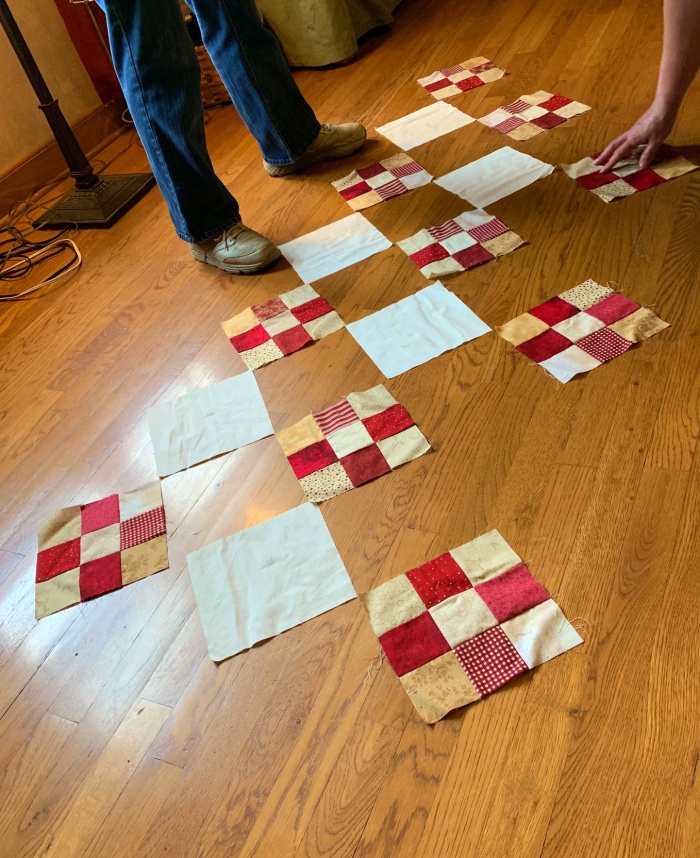 Added a few more pieces here…here's where it started coming to life.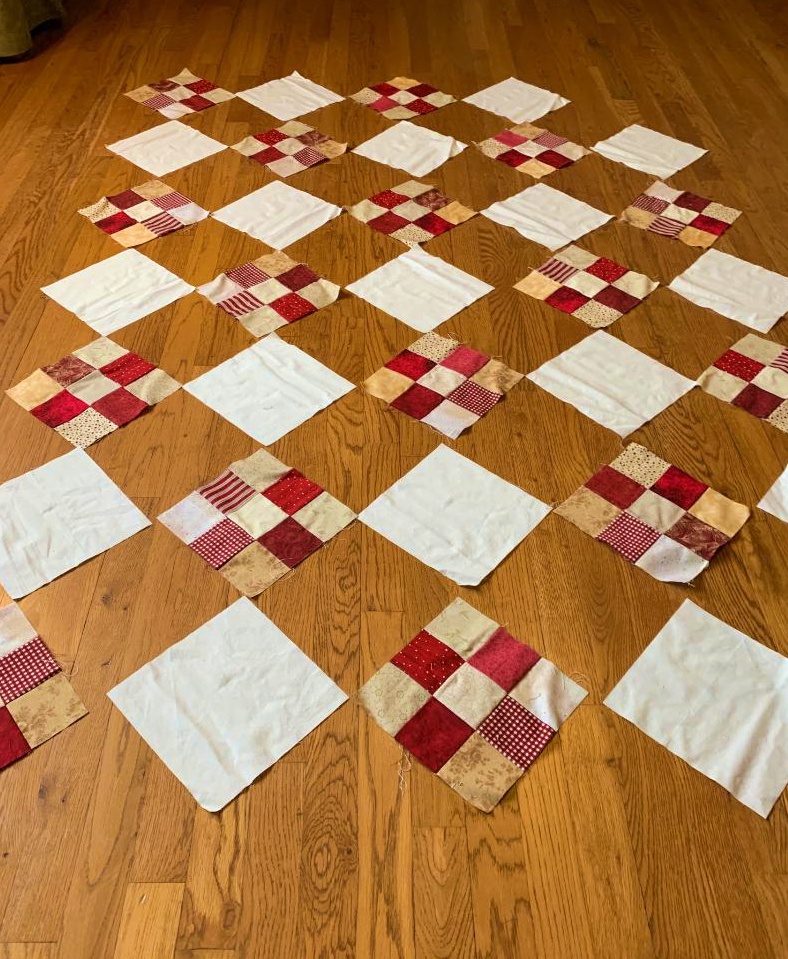 Below is where we ended it. This is the center of the quilt. We are swapping colors around to ensure that we do not have a lot of "like-minded" colors grouping together. Lots of foot pushing during this phase as we use our feet and toes to move the blocks! Again, I am loving how the blue really pops. I like bold colors.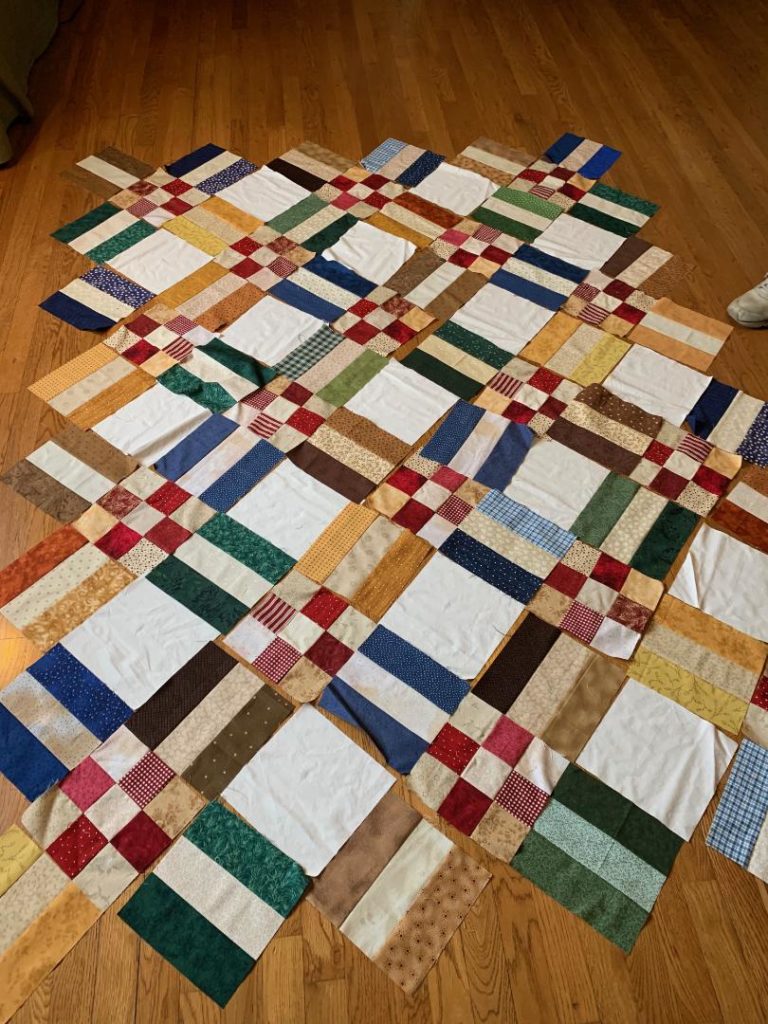 So that is where we are on this March day. After this picture was made–plus a few more shifts of color– the diagonal rows were all pinned and the sewing began. It's going to be a beauty.
(31)