Hi everyone!   We are loving this beautiful fall weather here in Mendota.   I've really enjoyed these Susie flowers that have come up during the past month.  They self seeded from the Black Eyed Susie baskets that were hanging on my porch last year.   They've taken over!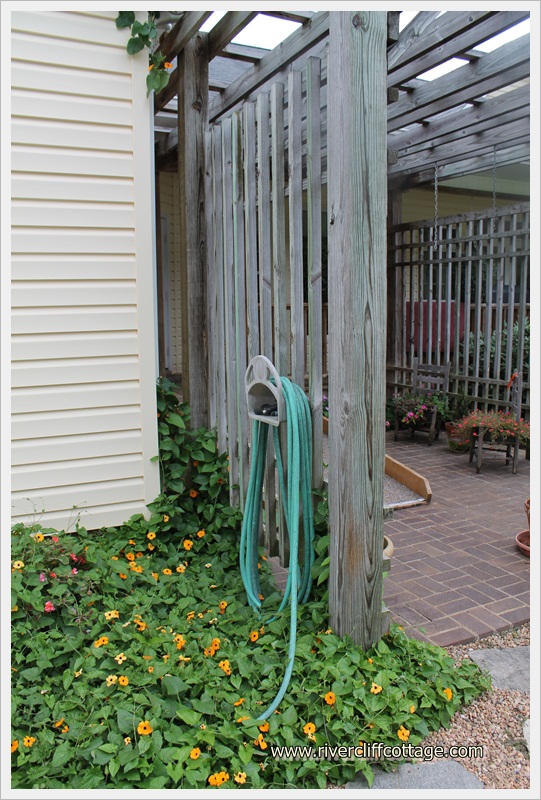 Here's another one..I accidentally put a border on this picture…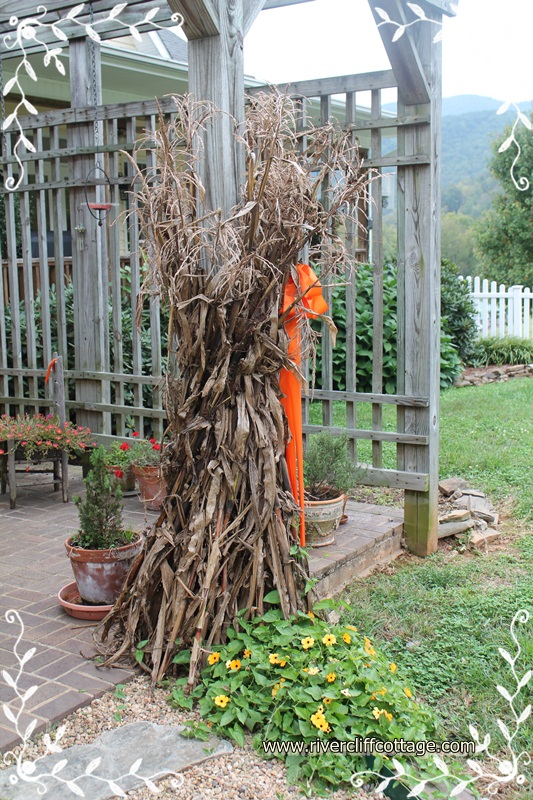 This beautiful fall weather reminds us that winter is not far off.   Since we heat our house, guest house, and hot water with a wood boiler, we have a barn full of wood. We actually have enough wood to go into the following winter.   This is extra wood, and it will be cut, stacked and covered.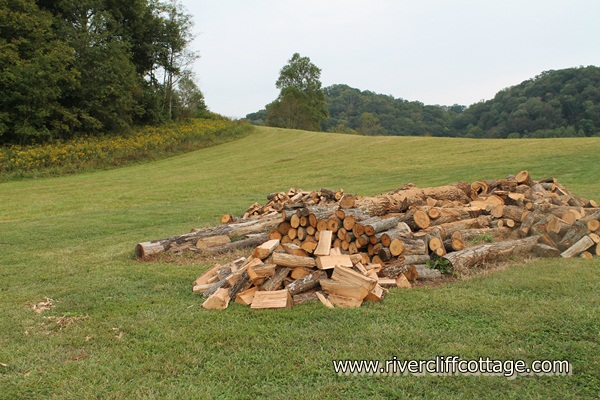 Mike recently repaired the bird feeder in the picture below.  It had some rot and needed repainting.   It's ready to go. Soon I'll start filling it with bird seed daily.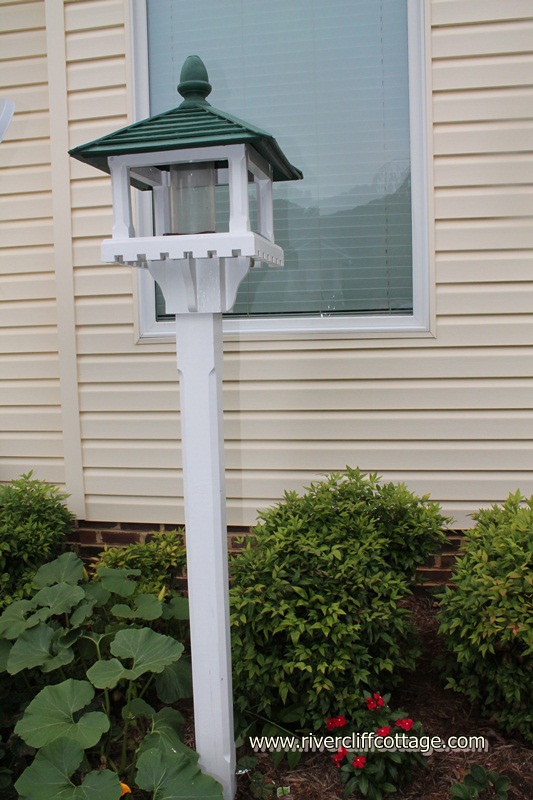 We're are continuing to get our beehives ready for winter.
This is hive # 3 in the picture below.   It is a hive that survived last winter.   Can you see the space underneath the silver roof at the top of the hive? It is a vent which allows heat to escape the hive in the summer.  I'm going to remove the vent this week since we're having cooler days and nights.   We'll also be closing off a portion of the entry space on the lower portion of the hives.  When the bees are foraging heavily, they need the extra space to come and go from the hives — else it becomes like a traffic jam!   In winter, they primarily come out to do housecleaning and do not need the space which lets in cold air or possibly mice.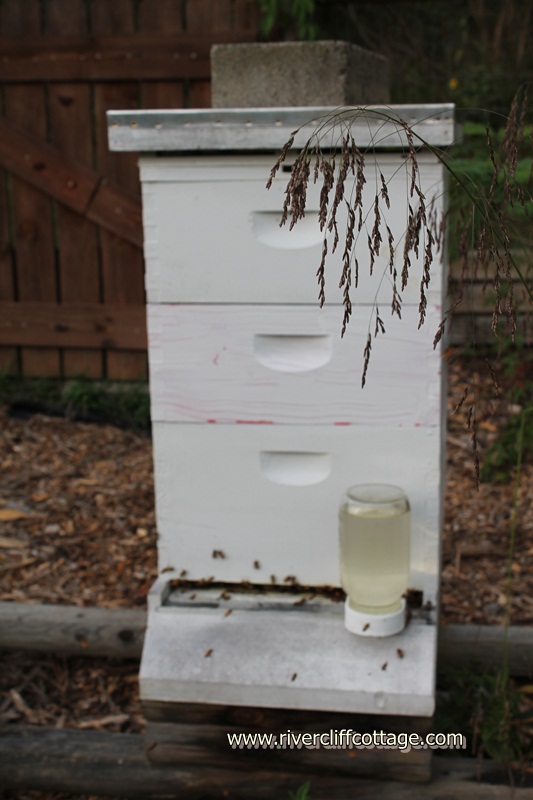 I was a bit lazy today, but I did paint the bathroom baseboard.   It just looked dirty and the Magic Erasers weren't doing the trick anymore.   It's all taped up in this picture.    When I look at pictures, I see what is wrong with a room.  For instance, that picture hanging beside those plates looks silly.  I just stuck it up there today because I like the colors.  I saw it on a clearance rack for $7 at Walmart a few weeks ago and tossed it in the cart.   I believe it may return to the clearance rack.  I may do an arrangement of plates.  I actually had an arrangement of plates up there at one time.  There are only two left as I broke THREE!  In one day!!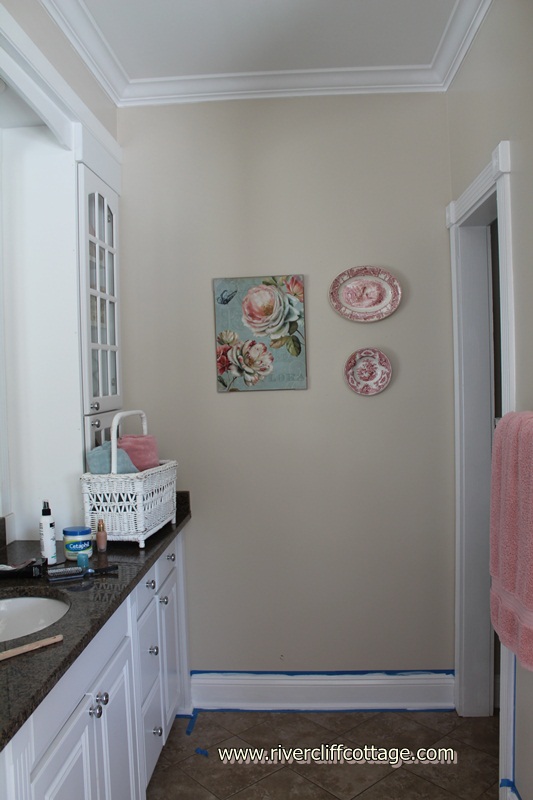 The bathroom pictured above has been hot pink, wallpapered in yellow flowers, painted green, painted pink, and now painted this beige color.  It has had three floors and two counter tops.   All of the original tile was pulled up and replaced last year.
Back to plates…I bought the platter below for $3 at the Salvation Army in Kingpsort.  This is one good place to go find bargains that might be trash to treasure" candidates.  This is not fine china, but who cares???    I will find a good home for this platter.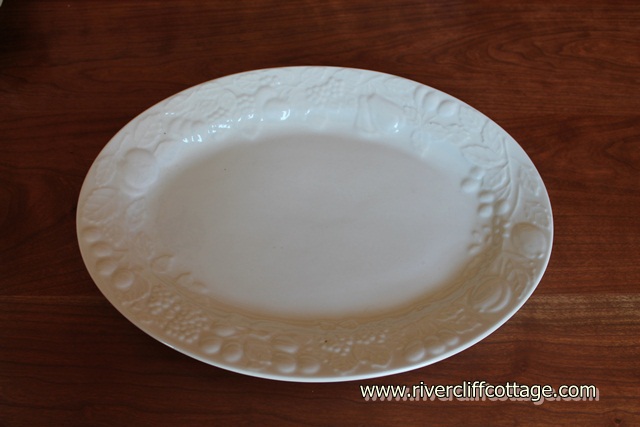 The dogs kept bothering me while I was in the bathroom so I gave them some doggy treats to occupy them.  Then..instead of working on my paint project, I started taking pictures.    Have you ever wondered who buys the Dogsters in the ice cream section at Food City? It's me!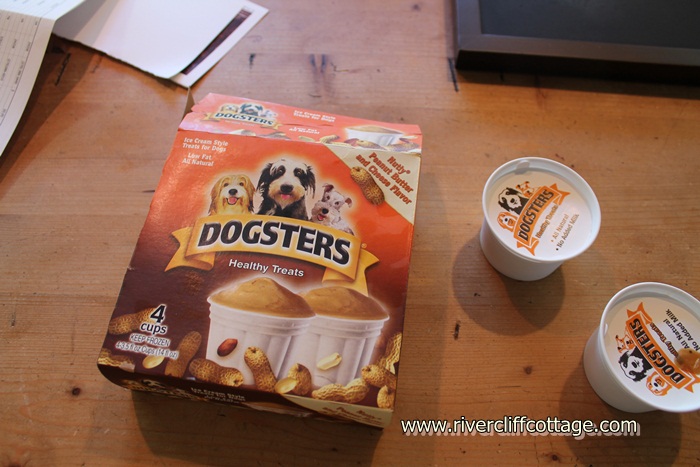 Luckie really enjoys them.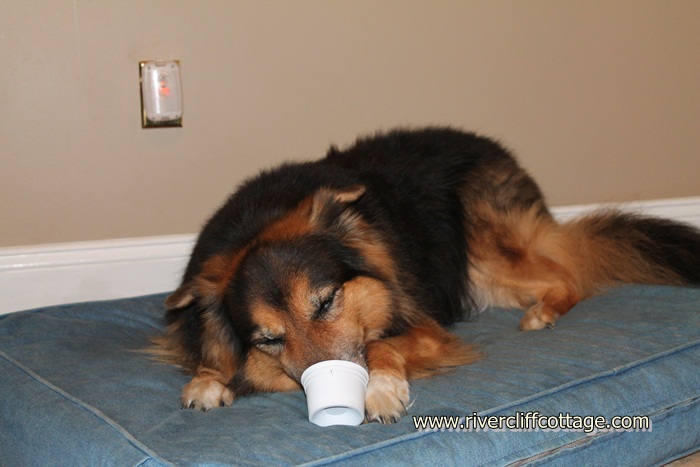 She usually tears the cup up and makes a mess after she's finished. She's just resting before this starts.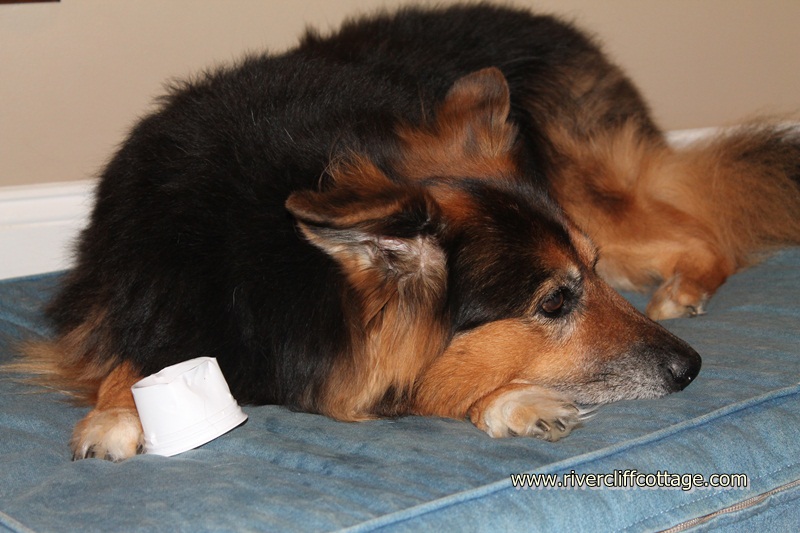 This dog was thrown away like trash. She was so scared when she got here that she would not sleep inside the garage or house.  She had to be where she could get away. I hope whoever threw her away suffers like she did. She has been a wonderful pet and so much company for Mike. They are together every minute. She is the only dog that ever gets to ride in his Porsche. She is 12 and she's on Remadyl for her arthritis. She's had both ACL's replaced in her rear legs by the great orthopedic vets at the University of Tennessee. Luckie even has her own health insurance.    She's just special.
So…after watching Luckie eat her Dogster, my sister Nancy came up. She'd made this beautiful apron for her granddaughter, Lacy.  I would have included Nancy in the picture but she's all splotchy from poison oak.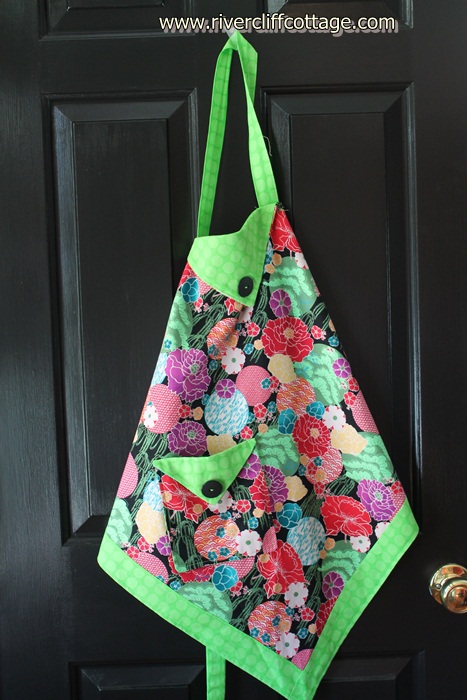 Isn't this pretty?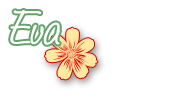 (837)