We finished painting the bedroom last week.  It took forever, and Mike still is not happy with the way the paint rolled on the walls, but I'm so over that.   Who cares if it is not perfect?     Last week, I could not wait to have something "put together" in this room, and I showed you one completed side of the room in an earlier post. It's here if you haven't seen it. I've now got the other side of the room put together.
I wanted a restful retreat.    My high school friend, Linda Godfrey, has a "Restful Retreat" board on her Pinterest page.   I think that is a perfect description of what a bedroom should look like.  Some of the pictures she pinned to her board were my inspiration…especially when I decided on blue for the walls.    Here's the bed….with its duvet cover and pillows.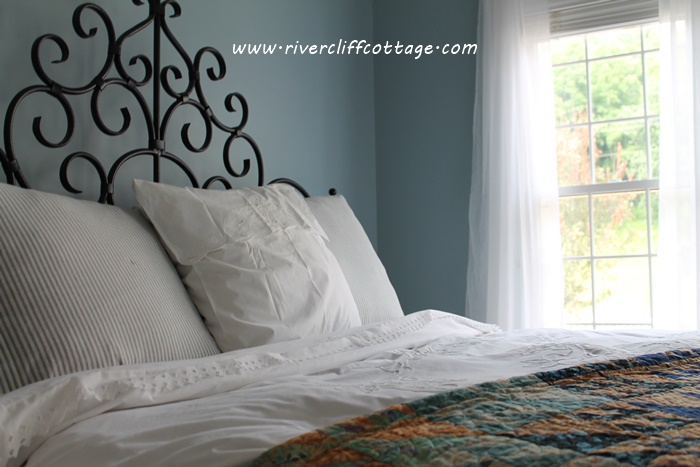 Remember the end table that showed up in the  picture below?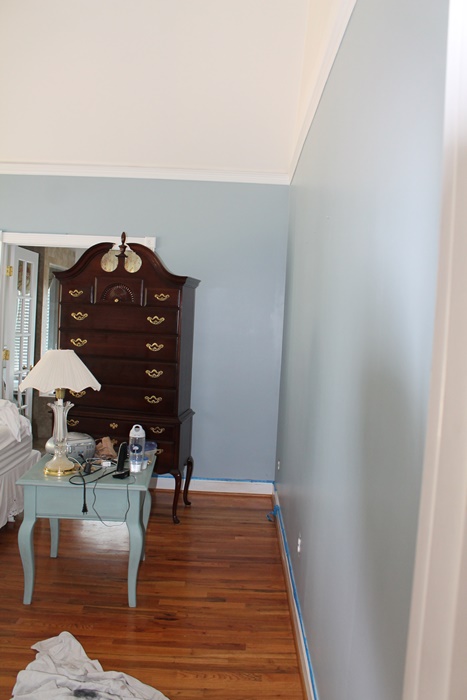 I am still using the end table, but I didn't want to keep the color.  It's got a new chalk-style paint finish and a new lamp.   Do you like the little turtle?  I thought it was appropriate since I've been so slow putting this room back together.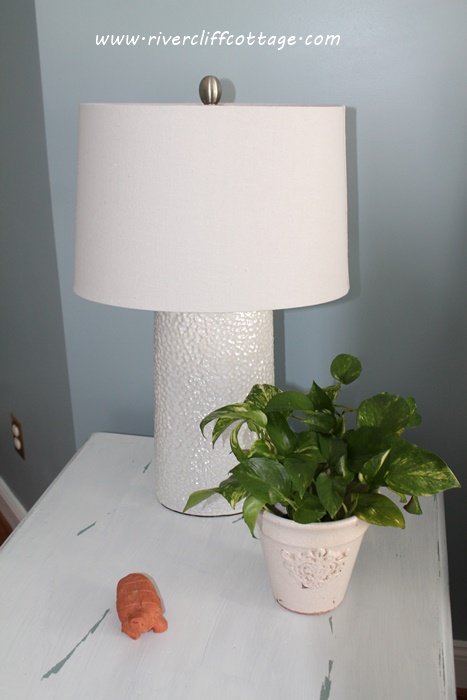 Here's a close up of the little turtle.  Mike's son made it in elementary school.  I've meant to give it to him, but I haven't done so yet.  I will.  One day.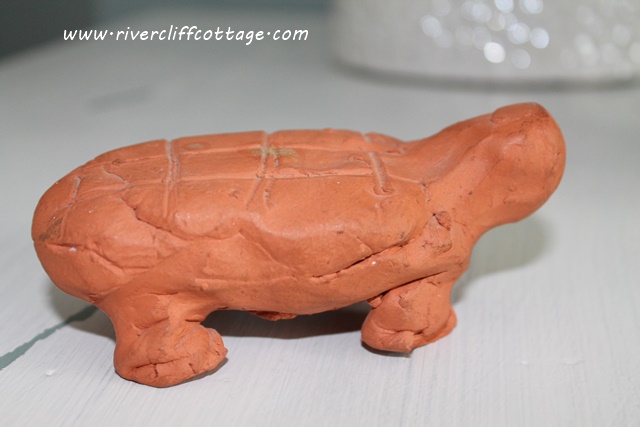 I stepped back a bit to take this picture.  I had to be careful or you'd see the last side of the room that is still not put together.   Do you recognize the quilt in the picture?  If you've read my blog for any length of time, you know it's the 2013 Mendota Cemetery Quilt.   How I love that quilt and the sweet man (and his wife) who gave it to me.    Receiving such a gift is one of the wonders in my world.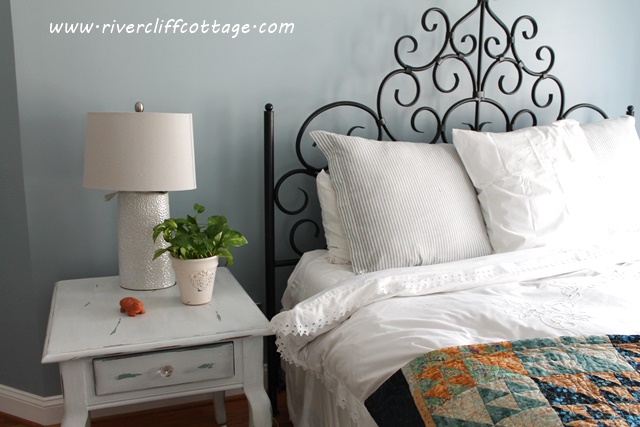 I've got one more side of this room to finish and then I'll have the whole room done!
(341)