We're so looking forward to tonight's Class of 1974 40th Reunion.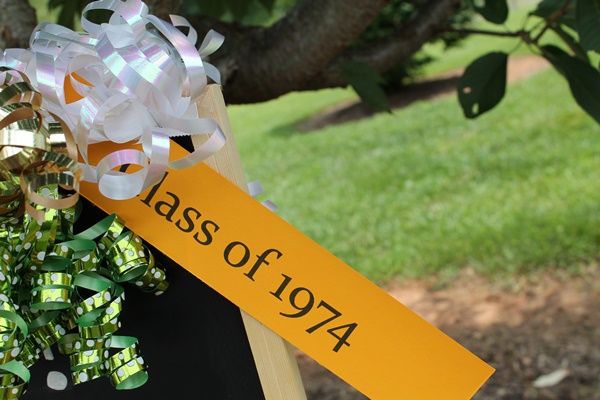 However, there are lots of people who won't be able to make it due to family, work, other responsibilities, etc. We'll be posting pictures for them to enjoy.
There's are sixteen who won't be there for another reason. Their life was cut shorter than ours for reasons we will never know,  Tonight and at other times when we reflect on our high school years, we will  remember…
Johnny Lynn Anders
William Cross
Debbie Gunning
Andy Grant
Brenda Owens Hall
Kathy Harley
Terry Houser
Darrell Ketron
Jeff Leonard
Patty Gallimore Leonard
Wayne Melvin
Judy McNamara
Becky Moore
Jeff Pack
Janie Senter Phillips
David Sproles
Mike Venable
If we've left someone off, please let me know.
(568)