There has been lots of lightening flashes and big booms tonight in Poor Valley.  I felt like getting under the bed, but someone was already there.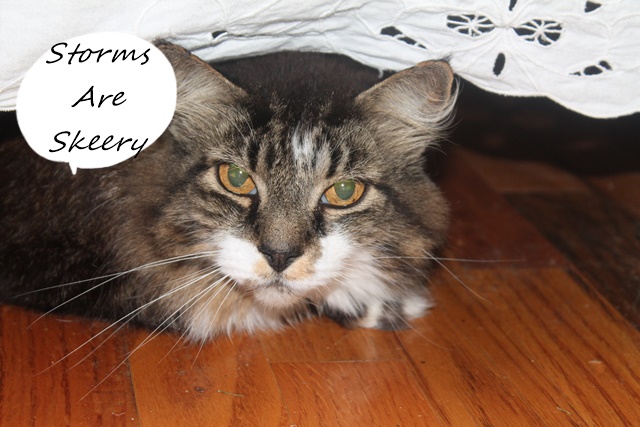 However, we are grateful for the rain. While Mendota is not as dependent on farming as we once were, we have a large dairy farm, a large cattle farm, a few farmers still growing our Burley tobacco, lots of small family farms, and most everyone has a garden. Many of us are on well water, and we just hate drought! Whew!  Simply put, as my friend, Joey Salyer, says during Sunday's prayer "thank you, Lord, for the rain."
The rain makes a garden spring to life.   This picture was taken on June 10.  (This is the great thing about this blog…I can track these things.)  Compare the picture below to the next picture.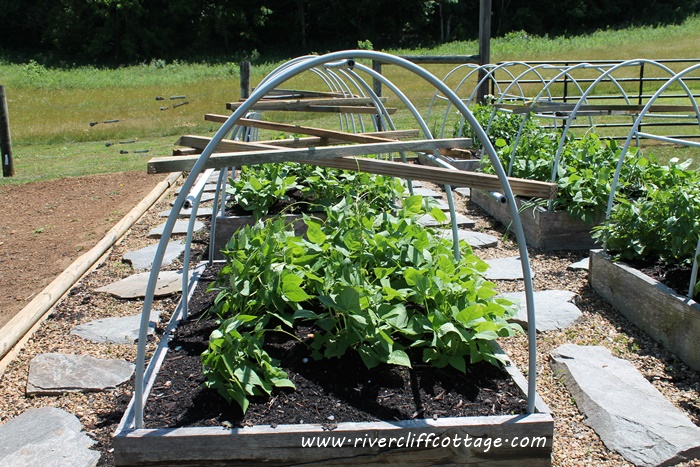 The picture below was taken a few minutes ago…just ten days after that earlier picture…those Mountaineer Halfrunner Green Beans are on the loose!! Soon I'll be picking green beans.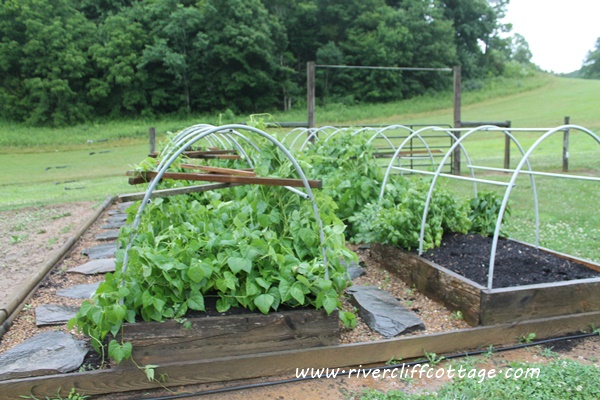 I may have planted those green beans too close, but it just doesn't seem right to put about 16 beans in a raised bed and expect them to fill it up. However, that is the reality.
Yikes…my potatoes got some high wind and rain. They are laying down on the job.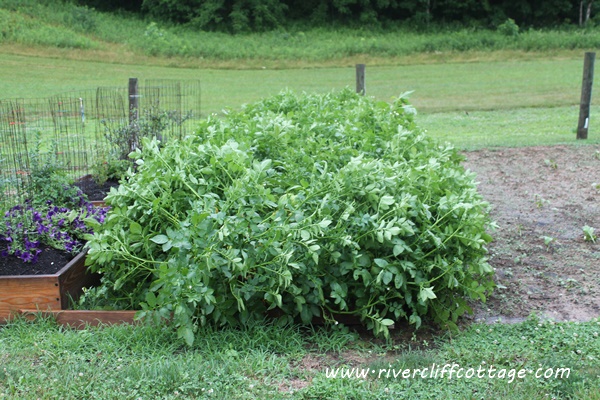 And remember the side garden….it was like this not long ago.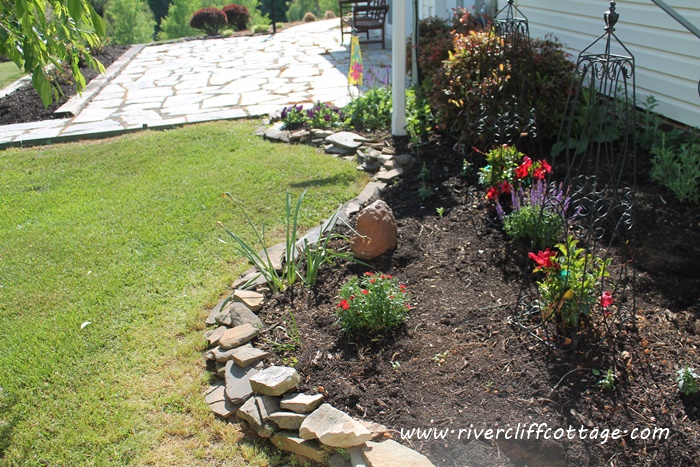 It's exploded…gone whacko. There's no rhyme or reason to what's in there. The only common thread is that I didn't pay full price for the plants. Some crazy lady stuck them in the dirt and forgot about them planted them. Oh wait..that's me. And of course, there is my husband's favorite flower still growing there. The dish. Ugh.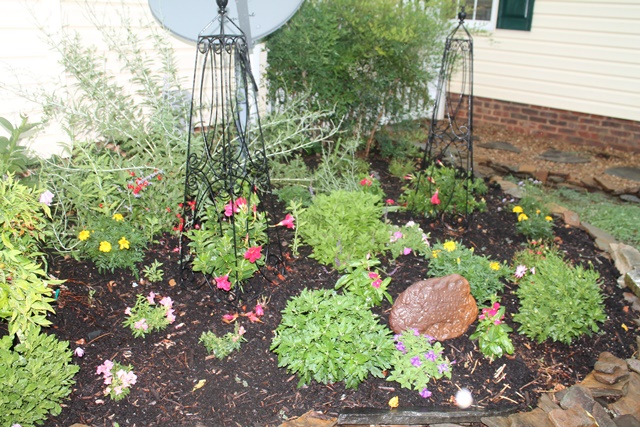 (364)