Not too long ago…just a few months ago…it was this.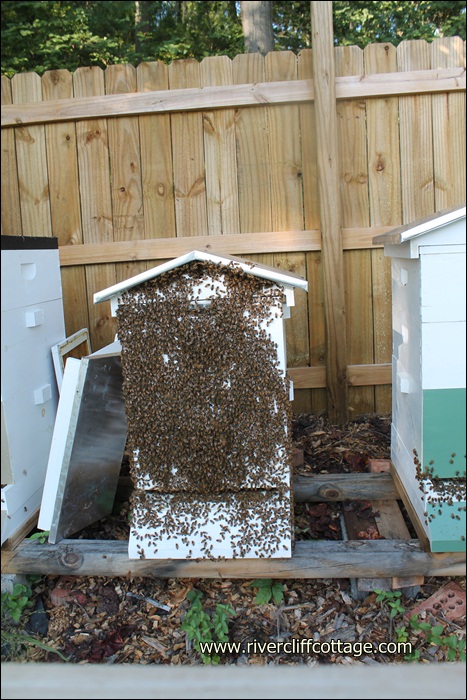 Tonight, there are nine hives near our house that have not one single bee that is alive.
Depressed? You bet. There is a great deal of money and heart in our bees. However, we're on the search for new bees. We're hoping to get bees that have wintered in Virginia.
While we've talked to people in Roanoke whose bees survived, we've been told that our story is not uncommon throughout the entire Commonwealth of Virginia.
I'll keep you posted on our progress. We need our bees. When we get them, we're moving them closer to the house in a spot that we think will be better with morning sun, evening shade and a wind barrier. If this doesn't work….I don't even want to think about that.
(717)