There will be a wedding in June at the Farm on Barnrock Road (Helene Holbrook's Mendota farm).  It is going to be so special.  It's Delaney's special day, but it's an event that many of us have an interest in.   There's been a huge clean up around the farm recently.    Discoveries were made.
What on earth shipped in this box from Interstate Hardware and Supply?   Someone suggested dynamite.  It's not crazy…there is a pond on the property, and there is so much rock everywhere.   I'm sharing the picture below.  If anyone knows what might have been in this box shipped to G. W. Hendricks in Mendota many years ago, please let me know. I just realized I failed to take a picture of the opposite side. It says Interstate Hardware and Supply.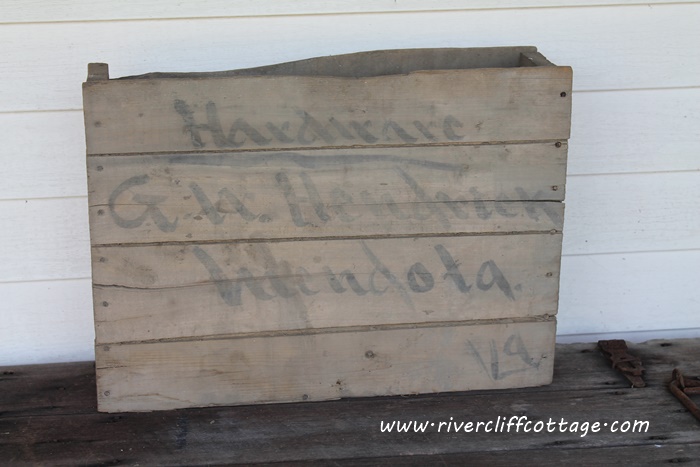 It says "hardware", but I wonder what was so important it had its own crate? What a cool find.  There were actually two crates.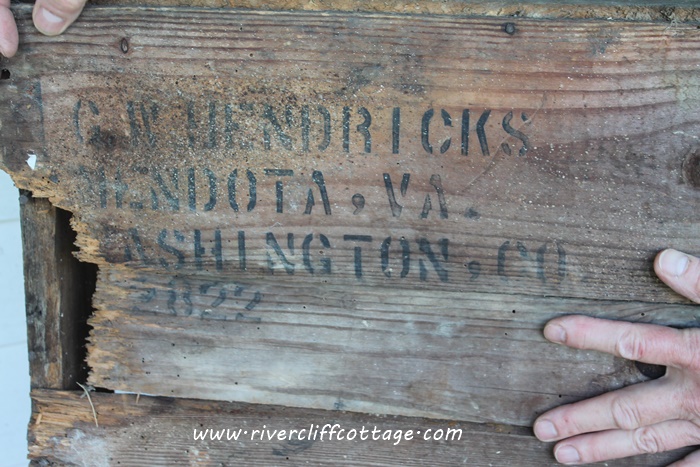 In a nod to the history of this place, these boxes will be on display during the wedding. This wedding has created so much fun and activity.  There is chalkboarding, mowing, planning and preserving.   The Spring House will be where the drinks will be served.  Cool, isn't it?   On the interior, there's a trough that was used to keep things chilled in the old days. It's been bleached clean and the old trough will be full of ice keeping things chilled for the wedding party. This Spring House is back at work!   Amy Statzer will be bartending and making sure everything is in order in the Spring House.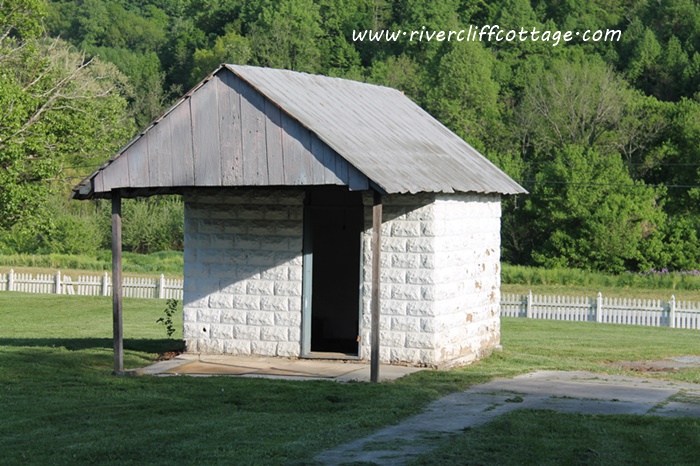 Ahh…I can't wait. It's going to be so pretty. Pinterest who?
(643)