Whoa baby…it's been a busy weekend with our class reunion, and I'm getting set for a busy week ahead.
We're expecting company in two weeks, and I am using this as an opportunity to get my house cleaned up.  Really cleaned.    I'm going to say it here so it's like a promise or something–our loft will be clean, the baseboard painted in the kitchen and the rest of the house cleaned by this time next week.    I've got to get it all done because there is the possible Jury Duty lingering next week.
It seems lame blogging about my front porch flowers when there is so much violence it the world.  I can't stand to hear one more bad thing.  Do you ever feel that way?  
Saturday, just to feel like I got something accomplished, and make a positive contribute to my personal area of the universe,  I worked on the grapecart that we keep on the front porch.  Here's how sweet it looked last fall…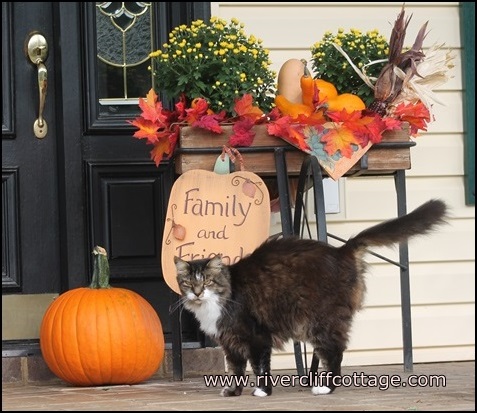 Here's how sweet it looked early this spring…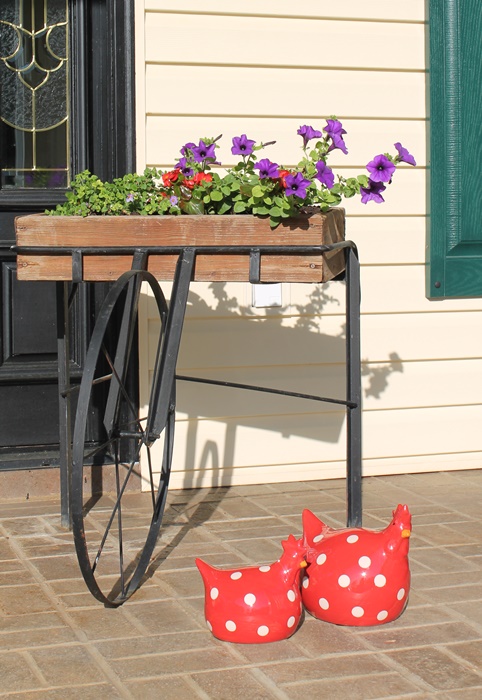 And then, as I mentioned last week…it started to go in a shameful direction…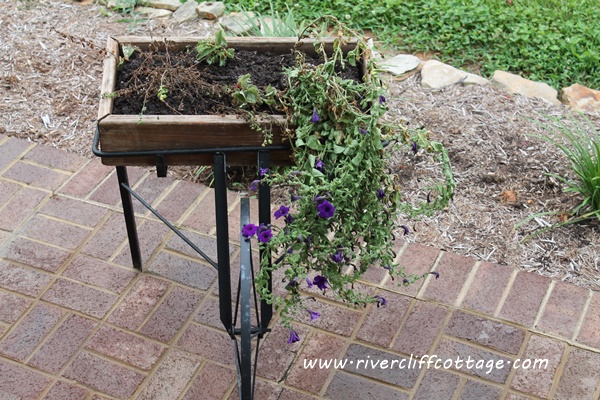 But after a visit to my True Love's, it's all sweet again.    I removed the old petunia and replaced it with something that can handle the heat a little more without as much attention.     Ta da!  Enter moss roses and hen and chicks (sempervivum).     If you like hen and chicks and live in Mendota, don't buy them!  See me!  I've already given them to several neighbors and still have some!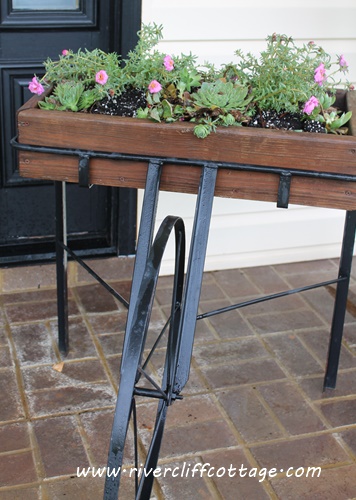 Thank you for reading RiverCliff Cottage.   Hope you have a wonderful week.
(221)