There's three things in this post.  The first, and kinda funny, is my dried onions.   Onion math is different than traditional math.  Two trays of these…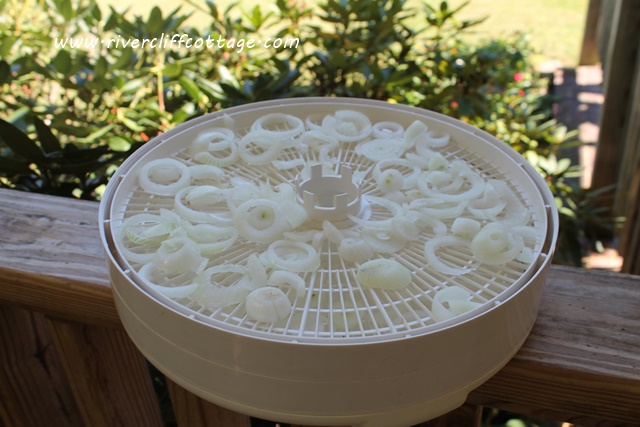 Equal a 4 oz. jar of these…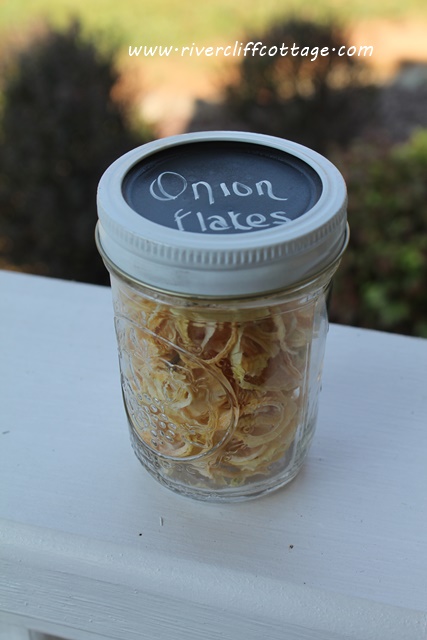 Not so many, right?   However, this was a learning exercise for me.  Now that I know how easy–although stinky–it is to dry onions, I'll plant more and worry less about them spoiling.  I'll still have quite a few to hang, but I'll augment the amount of onions preserved by drying them as well.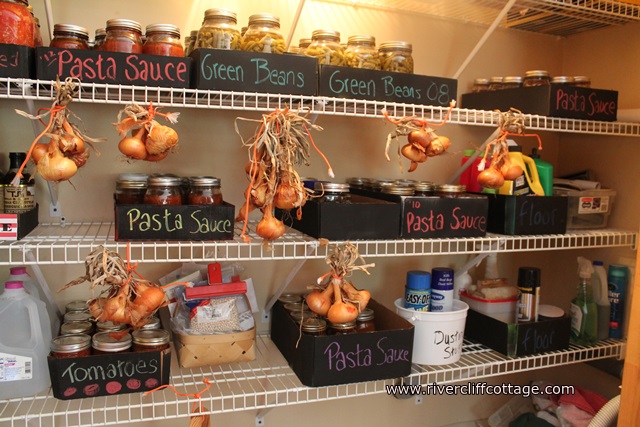 Secondly, during the beginning and end of summer, I determine how much my garden will yield and how much I'll need to preserve of that yield.    The next step is to review everything in my pantry and determine how much food I have available during the winter months…or whenever.   This is a easy process for me because I keep two of everything since we live so far from a store.   However, this year, after rereading a few pages in Animal, Vegetable, Miracle by Barbara Kingsolver and following the disasters and diseases that seem to be ever growing in the world, I kicked it up to ensure I have a 90-day food supply.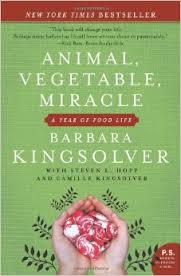 I referred to some of the blogs by the women of LDS.   They are experts at food planning since most attempt to keep a year's worth of food.    I found one PDF spreadsheet that I used as a guide to ensure I have adequate supplies for my 90 day plan.   I didn't follow it to the letter, yet it was still very useful.     Do you think I'm crazy?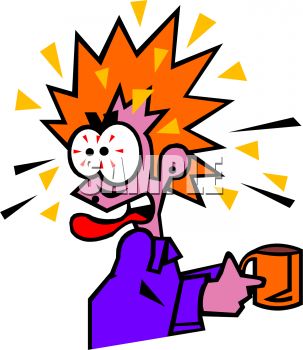 Mike hasn't really wrapped himself around this notion, but just a week ago, there was no reason to be concerned about Ebola entering the United States undetected.     I'm the daughter of a man and woman who lived through the Great Depression because they knew how to be self sufficient.
I'm using the food.  Now that I've reviewed all of our needs when it comes to food preparation, it is like having my own grocery store.   When I need an item, I use what I have in my 90 Day Plan and replace it with a newer item.  The first one in (the oldest) will be the first one out (FIFO). This way, things will not spoil.    Here's the sheet.
Sample 3-Month Food Storage Supply
And finally,  I have another dishtowel to give away.  I'm cleaning out my stash of dishtowels.  We're simplying and cleaning up as we plan on next spring's venture.  (Read about that here.)    I love giving these away.  Please make me happy and comment!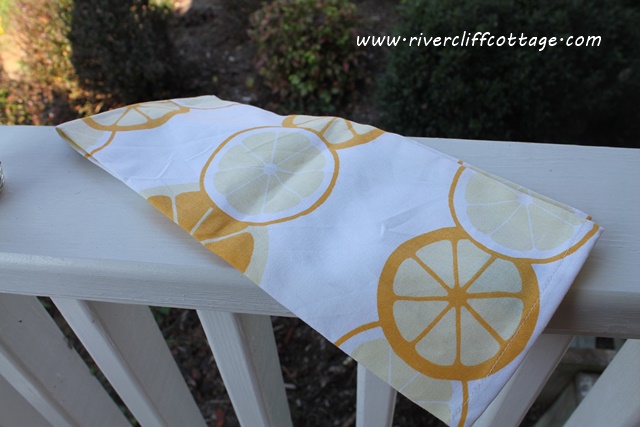 Please leave a comment on this blog and I'll put your name in for the drawing next Wednesday, October 8!   Thank you!!
Update:  Melinda Leland is the winner of the dishtowel!  Yay Melinda!  I'll be mailing you a dishtowel!!
(929)