A couple of days I wrote about the trip Mike and I took across Clinch Mountain. I didn't tell you what we did when we got to the other side. We went to Teddy's!!! If you haven't been, you know it's worth the trip. I'll bet 50 percent of the people who go across the mountain from Mendota end up at Teddy's.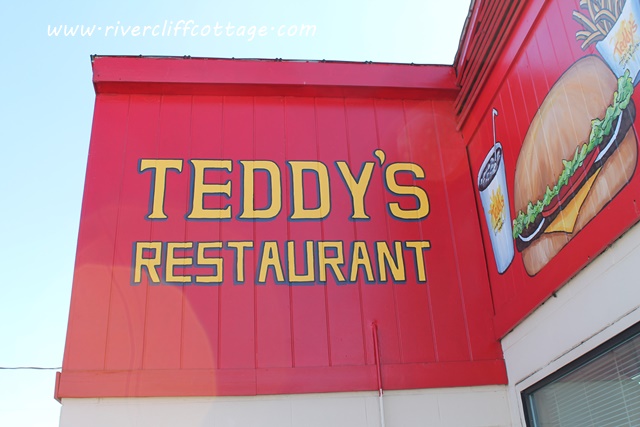 See the burger on the sign above? If you want a burger like that one, you just tell your waitress to "run it through the garden!" I loved hearing that. Mike ordered his hamburger, and she said "Honey…do you want me to run it through the garden?" I wish she'd let me take her picture. I was able to get a picture of this handsome guy!
They serve great ice cream. It's busy all the time, but in the summer, it's really busy…probably because of the ice cream. The people are nice, the prices are good, and the food is great. They even have fried pickles.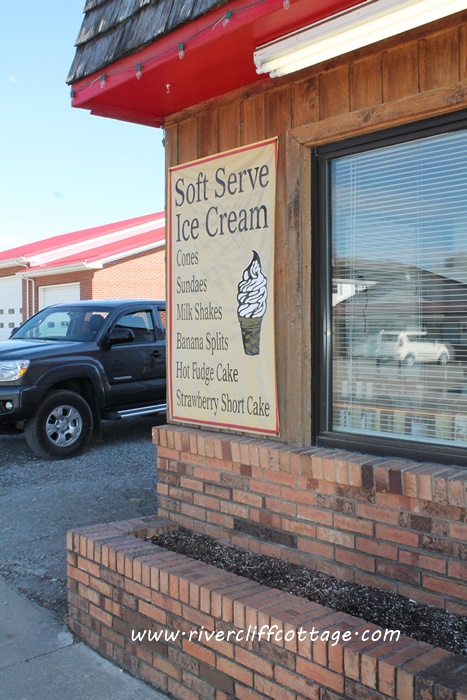 Tractors are welcome at Teddy's. While we were there, a farmer parallel parked his tractor, came in, ate his lunch and got a "to go" for his wife. I liked that. I liked this guy, too. His name was "Flip" and he said for me to tell everyone hello!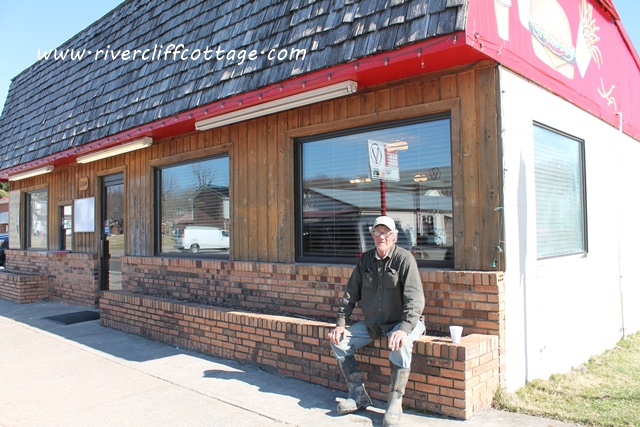 (457)