So….in last night's post, I was oohing and ahhing over something I'd seen in the Pottery Barn catalog.
It was this…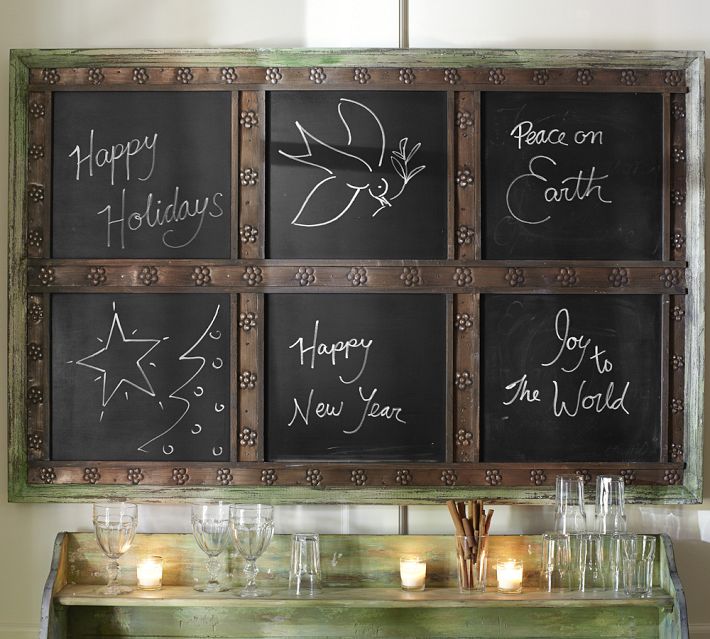 So I decided that I would use this as my inspiration to make something similar…using what I had. I had a window; I had chalkboard paint in a spray can; I had tape; and I had chalk ink.
Here's my window…it's old. I can imagine a little face peeking throught this window looking for the school bus or a kitty looking out the window.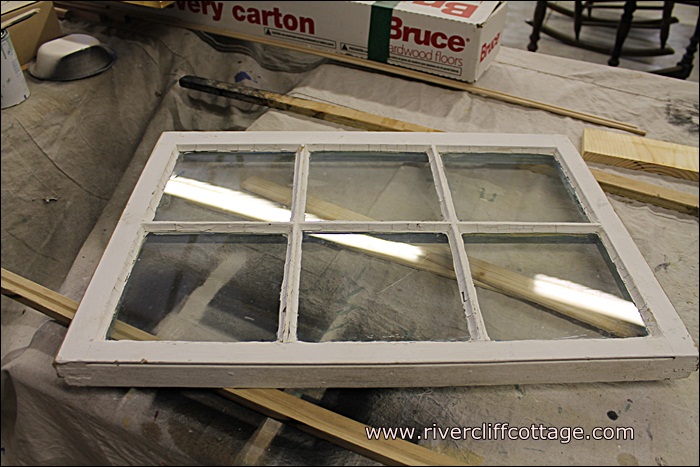 Nice and chippy…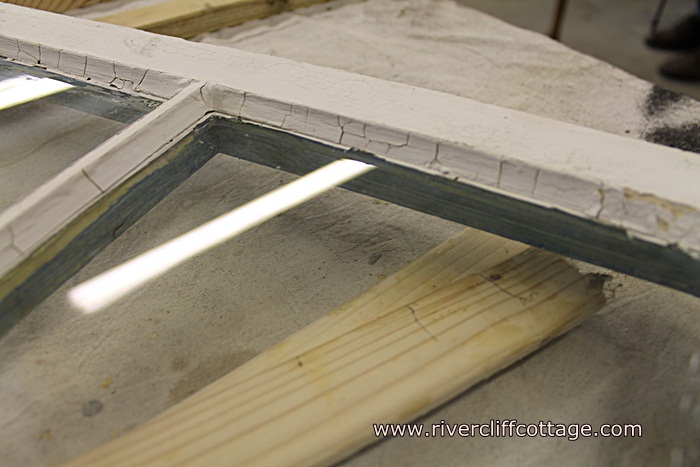 I taped it up…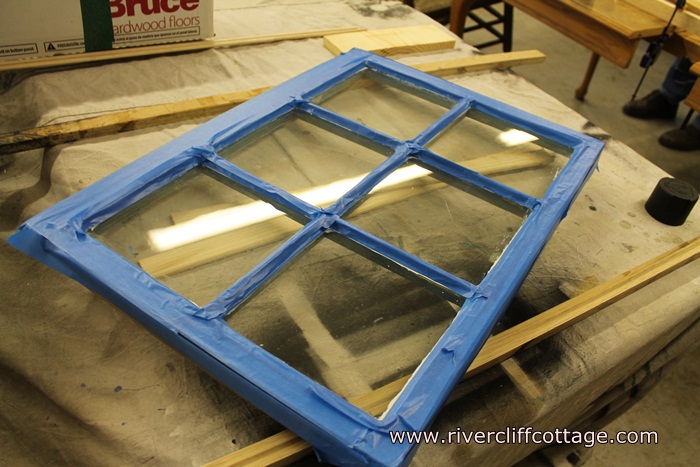 I then sprayed with chalkboard spray and let it dry about an hour or so.
Then…I drew on my first square…this is easy! Twinkle…twinkle…little star!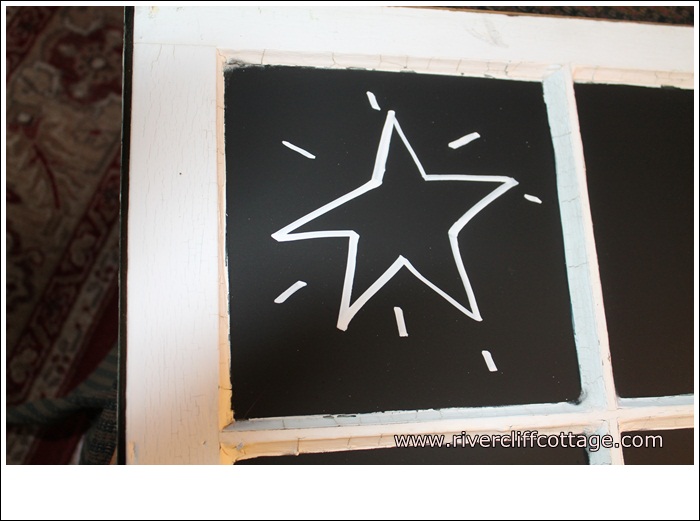 Almost done, but my dove looks more like a dolphin…glad this is chalk I'm working with!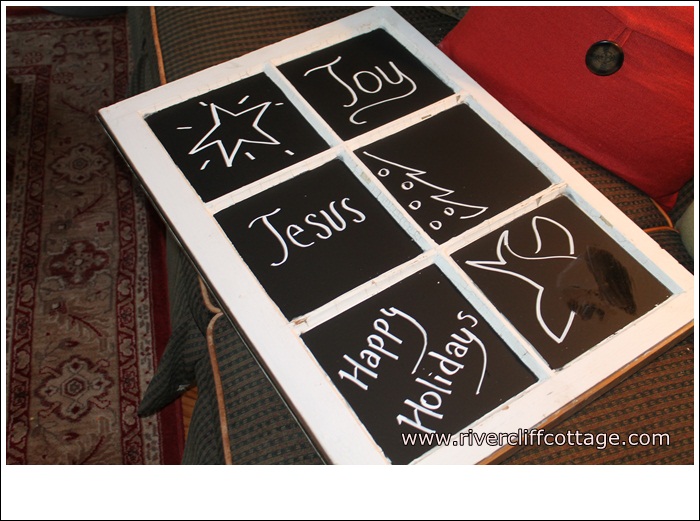 It's fixed in this picture.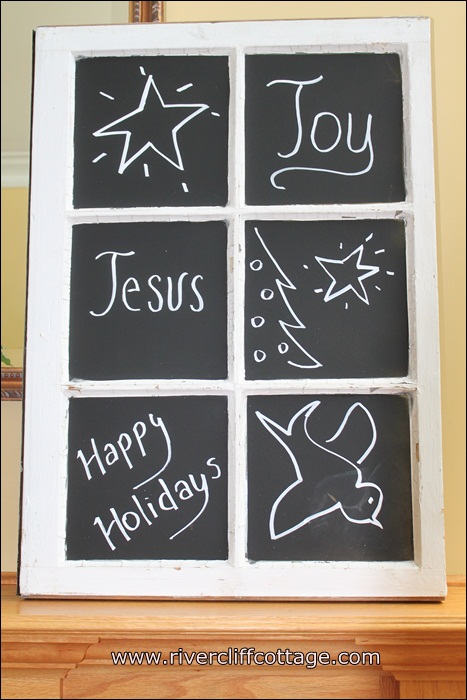 Here's another picture…I'll add some Christmas things a bit later. I didn't want to overwhelm Thanksgiving before it even arrives!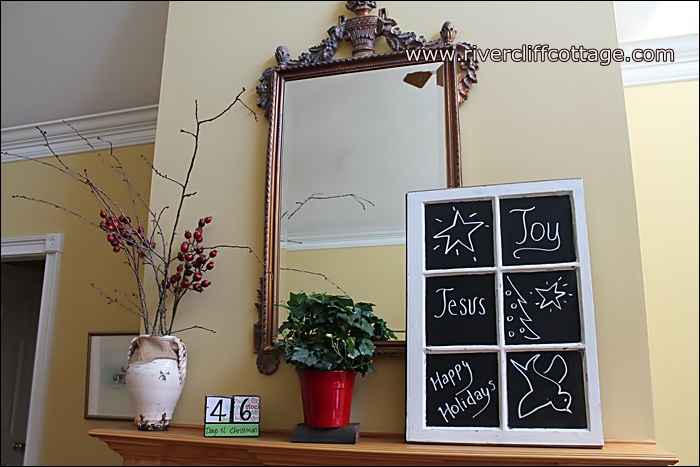 Thinking ahead…Christmas is coming soon!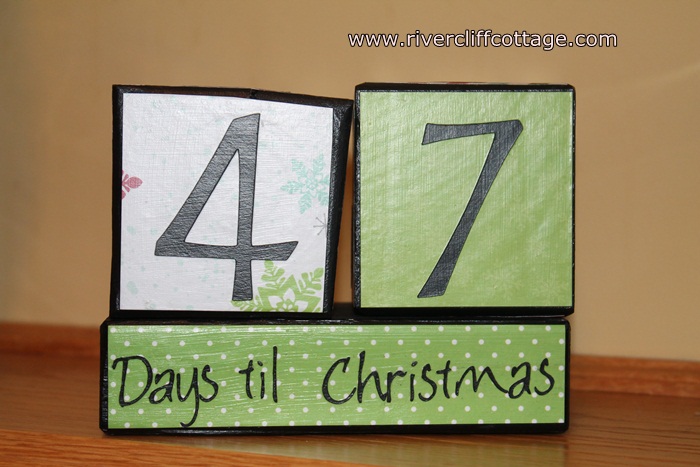 Right after I put this post together, I went back to the Pottery Barn catalog to see what the cost of their chalkboard window was. I am so pleased with mine which cost me almost nothing! And….drum roll…the Pottery Barn piece was $249.
Mary Ann Howell is the winner of the apron and dishtowel!
(2544)