We just finished with our Garage Reorganization Project. I so happy it is complete. Here's our journey which started more than a week ago…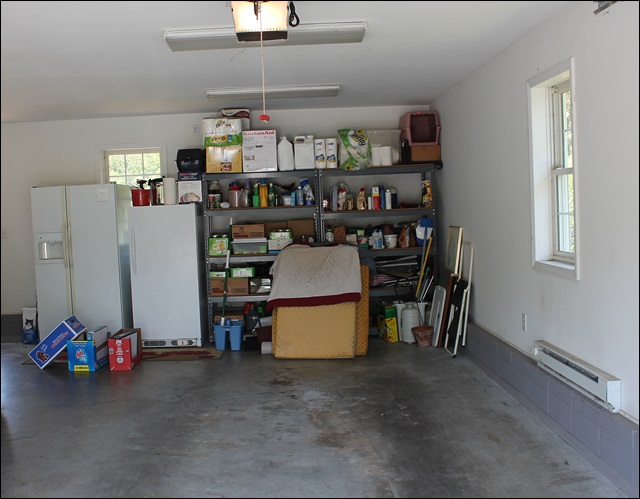 I used a system I learned at AGC (where I used to work) called "5S". It includes Sorting, Straightening, Shining, Standardizing and Sustaining.
Starting with Sorting… I sorted in three piles…Keep, Throw Away, Sell in Garage Sale.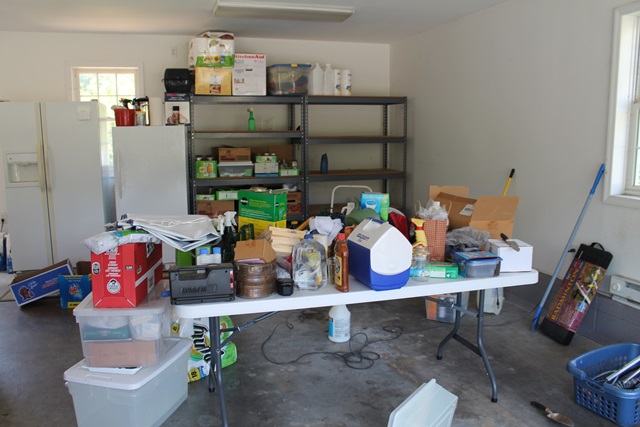 Straightening and Shining….Before putting things back (straightening), I cleaned windows, swept spider webs and cleaned the refrigerator inside and out. Lots of elbow grease and sweat (shining).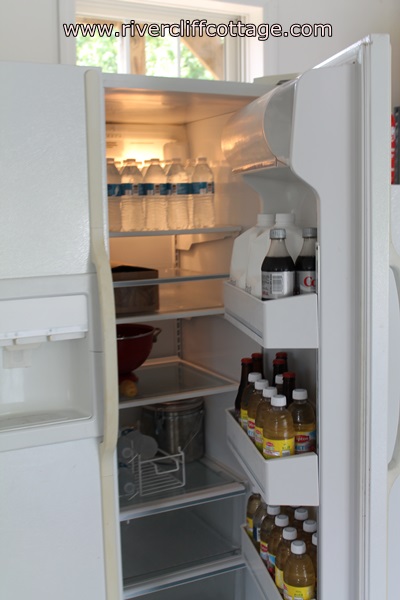 Standardizing. I made a place for everything. This involved a trip to Sam's Club where I got all sorts of cool boxes, sprayed them with chalkboard paint and then marked them.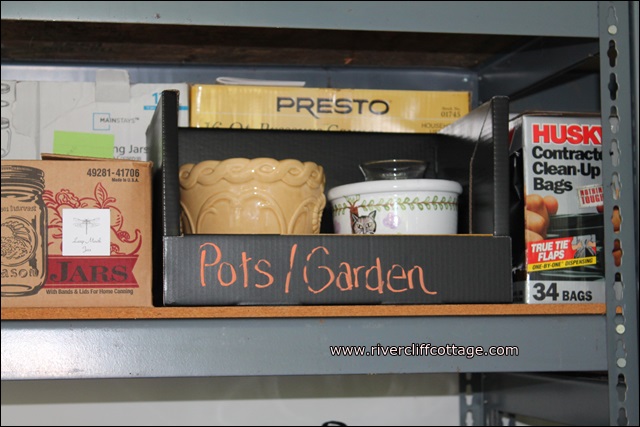 Labeled all the canning jar boxes…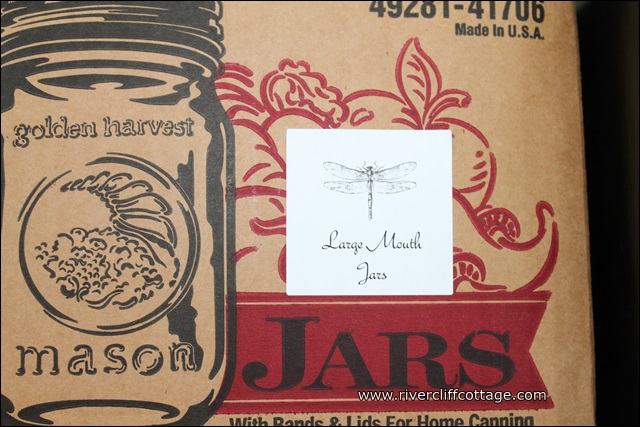 Here's the shelves on the first phase of the project…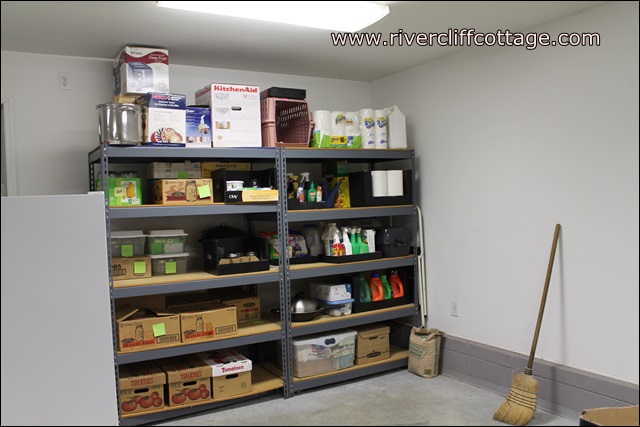 There were some things (picture below) that didn't belong on shelves…those misfits are propped up beside the shelves. In a garage, anything that is on the floor is twice as dirty as anything that is off the ground. Yuck.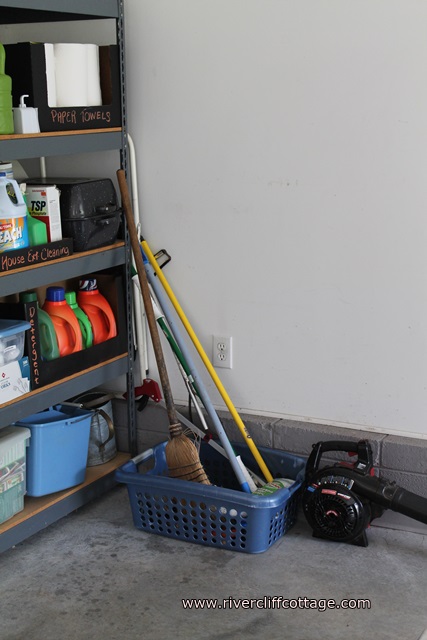 Mike had to help me, and I really appreciate everything he did. He installed a unit to hold the mop, broom, etc. Then, he made me two pegboard stations to hang things on. Here he is and I know his knee is bothering him, so I really appreciate his help. Thanks buddy!!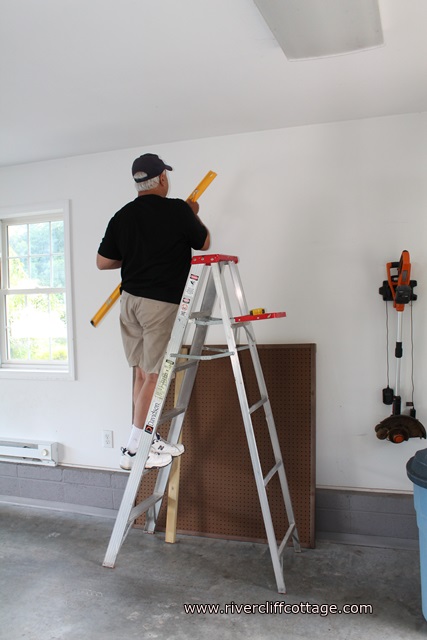 Here's one of the pegboards in its "virgin" state..before I put anything on it.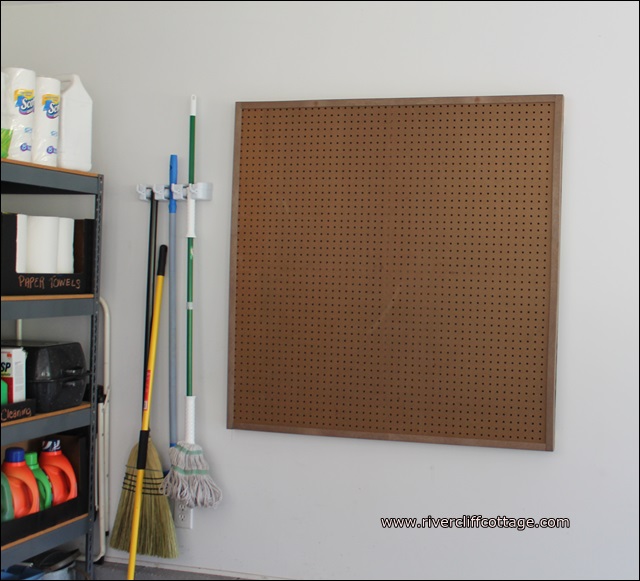 And here it is again. Everything now has a place. That is the sustaining part.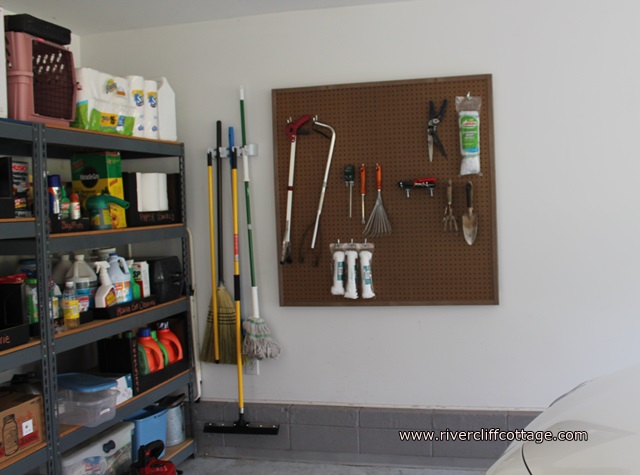 Here's the other pegboard. I'm going to focus on recycling on this side of the garage and will post about that in the future.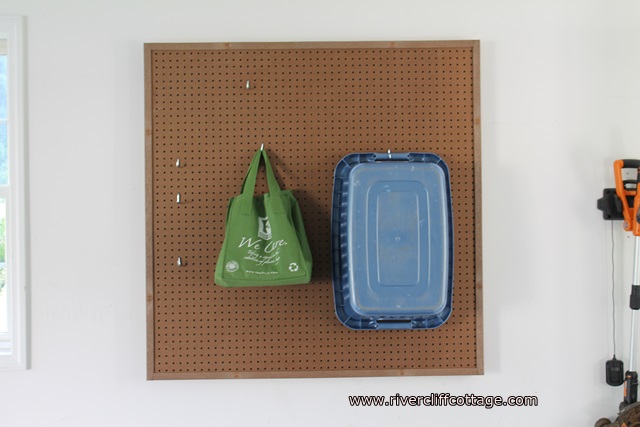 Last, I love the chalkboard Mike and I made which I've already posted about. When he leaves, I always remind him about things and now the garage chalkboard will be a visual reminder, too!! Nagging!! I'll be adding some more useful things on it. I think I started the garage reorganization project just so I could have this chalkboard!!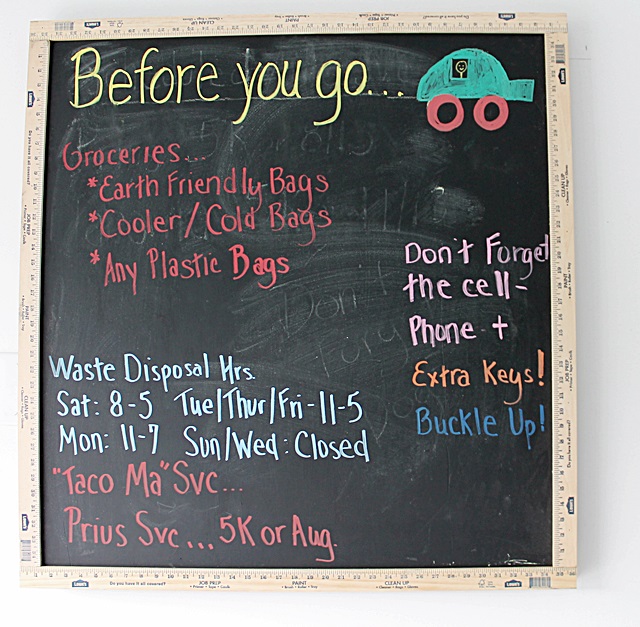 And I like the yardsticks that surround the chalkboard. See what they say.."Clean Up." And that's what we did!!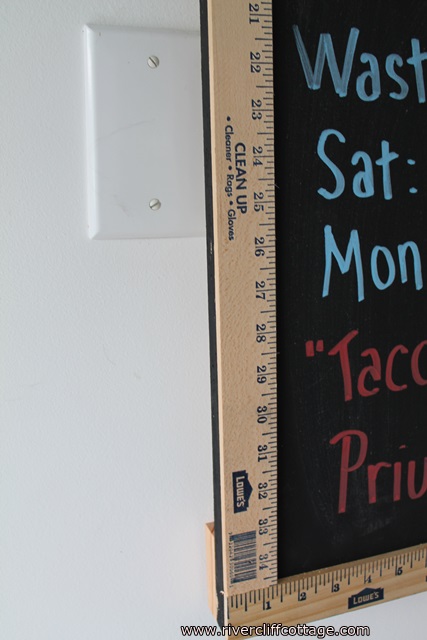 Thank you for reading RiverCliff Cottage.