Happy Sunday evening! This is about a wreath but before that…check out my daughter-in-law, Mary, and me taking a break from the Virginia Creeper Trail Saturday. This was so fun!!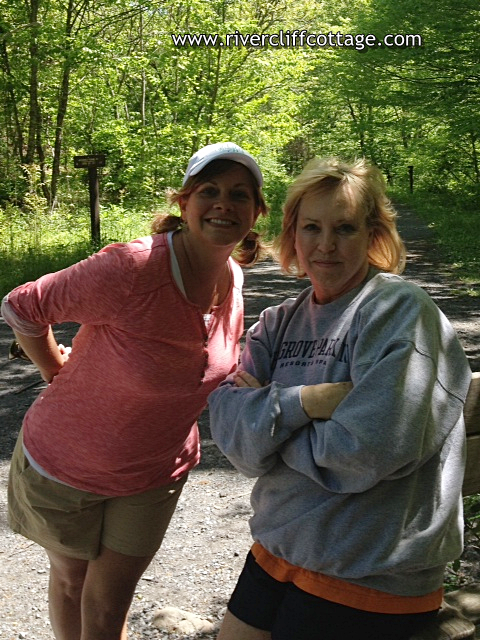 Now..about that wreath! Candace Powers Bennett is a distant cousin on my father's side, and she is the great granddaughter of my mother's best friend. That is all a lead-in to say that I recently copied her idea for a summertime wreath. She is a busy mom of two boys, great wife, and a very crafty lady. She is also a daughter of the King. 🙂 I love her. She posted a wreath on Facebook that she whipped out last week. Shortly thereafter, a very similar wreath appeared on my backdoor.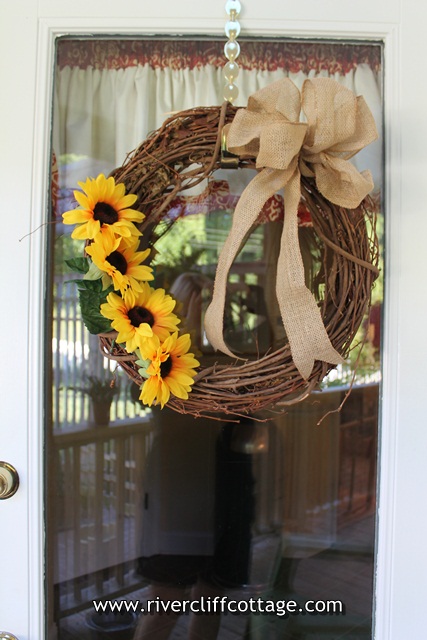 Such a sweet, simple summertime welcome at the back door!  Thank you Candace for letting me steal your idea.   BUT WAIT…I think Candace's had something else. Didn't she have a "B" dangling somewhere? I, of course, needed a "B" too! Nevermind that I now notice I wired mine on upside down.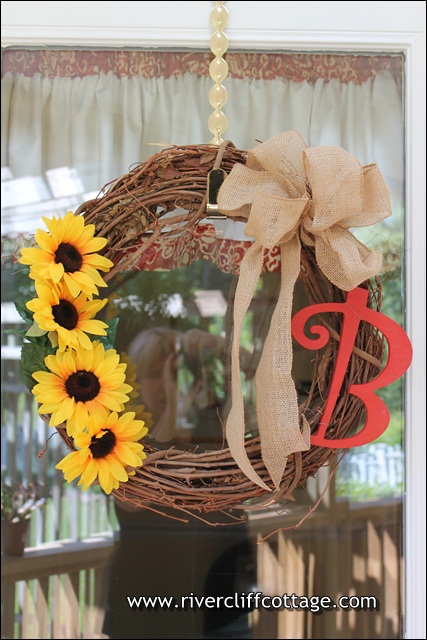 I had this grapevine wreath. It's got some miles on it.  It changes its look every little bit.  Kind of like Madonna.    Here it was in it's "Snowman Phase."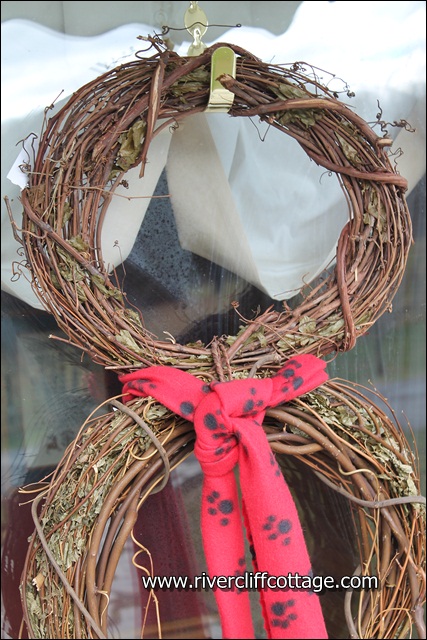 I really liked it in its "Christmas Phase", but the birds kept flying over and pooping on my window in this phase.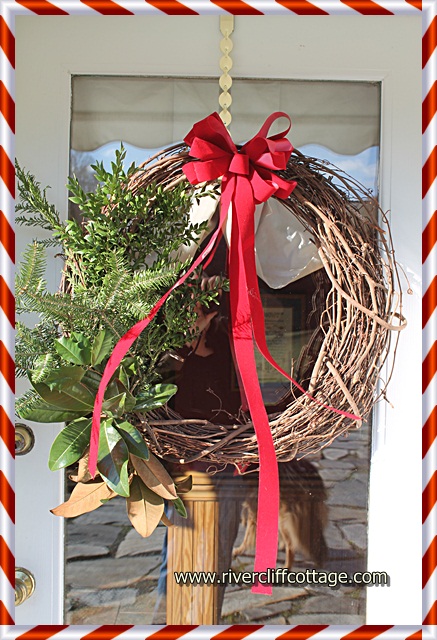 And…lest we forget, here it was during its "Fall Phase" or, if you look closely, its "Women's Lib Phase" when it went braless.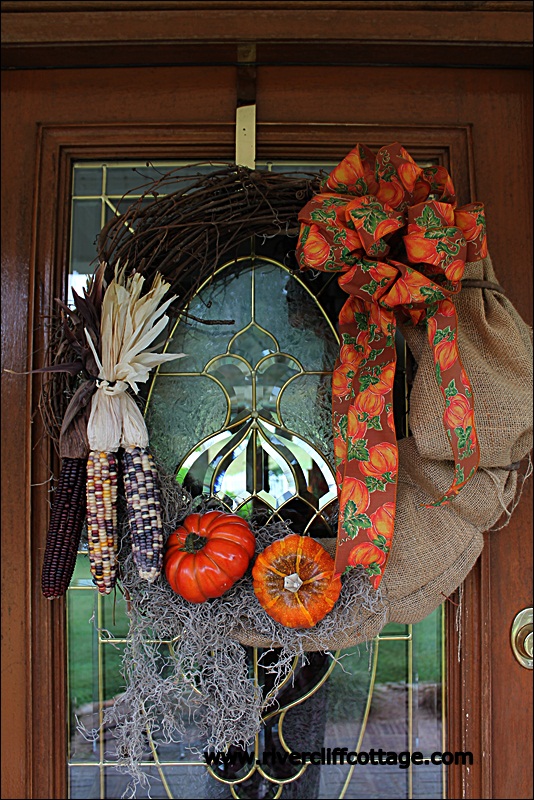 Other things this weekend…buying that 30 feet of wired burlap ribbon at Hobby Lobby for $4.99 (1/2 price) made me literally dance with excitement. I'm thinking Christmas wreaths!
(779)