If you are driving out of Mendota to Bristol, you drive through what we know as the "Benhams" area. Benhams is like Mendota as it is on a crossroads of becoming one of Virginia's "lost" communities. I hope not!
Benhams was not always Benhams. It was "Benham" and was most likely named after John Benham, an "Indian fighter" who is credited for building a fort (according to a publication called Southwest Virginia crossroads). When there was a train depot in Benhams, it was called Benham.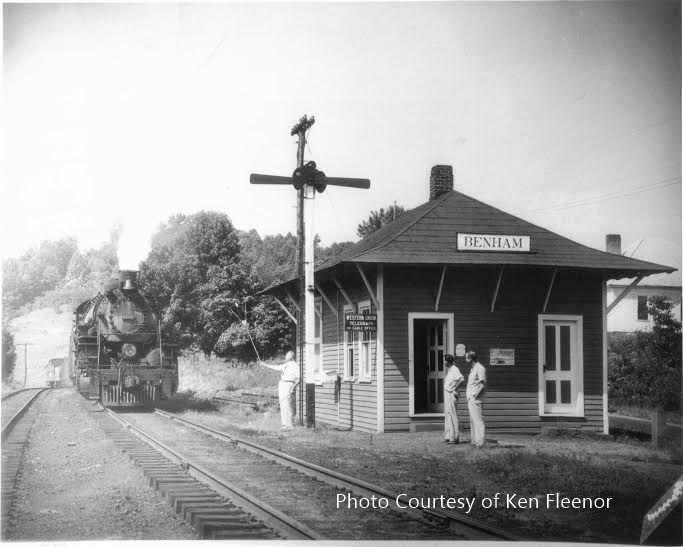 Ken Fleenor provided me these photographs which he believes are from the 1940s, and the one above is a "nonstop" that was "catching" its orders from Mr. Clifford Sproles, the Station Master. Look at the depot sign that says Benham.
Here's another view of the train. This was taken from Mr. Clifford Sproles' front yard. My grandfather was a Sproles. Hmmm…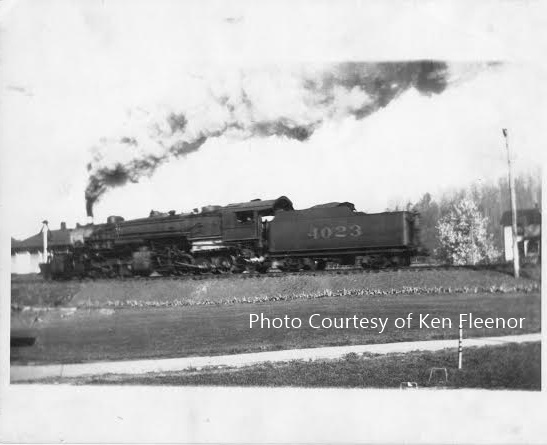 Here's another one. I remember when many stores in our area had the Pet sign out front. It's Pet..you bet! I like the size of this store.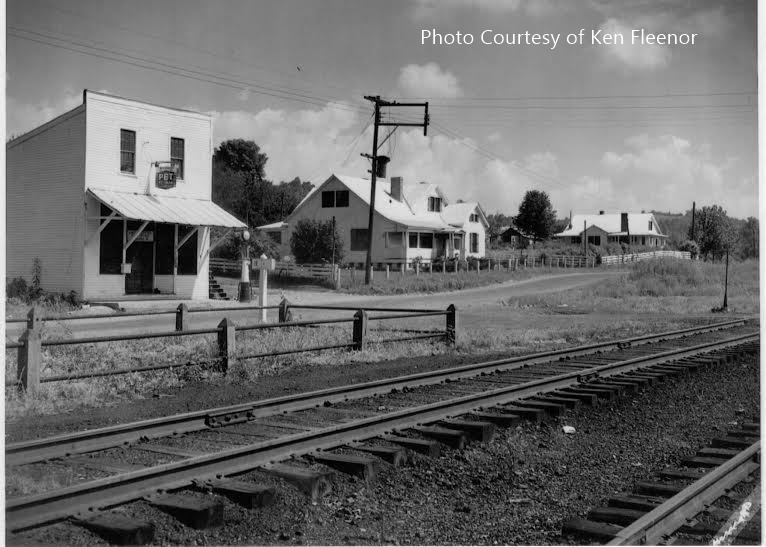 Benhams also had a post office. It closed in 1959. Does anyone else have any photos of the Benhams' area that they want to share?
(620)