I am not on this blog often in the summer since we own and operate a small outfitter on the North Fork of the Holston.   We've been very busy until this week when it rained — much needed rain.  We are like farmers — we watch the skies and the weather diligently.
The rain gave us much needed rest and a chance to do berry picking.  It was only a chance because I didn't go.  My friend Sandy went and picked the berries.  I may go back with her tomorrow.   These berries are a treasure.  Sandy made the comment that Mike and I are hard to buy for because we have about everything we want and that is true.  However, we did not have black raspberries.  In fact, I haven't eaten a black raspberry in over 40 years.   That changed this week.
Here they are.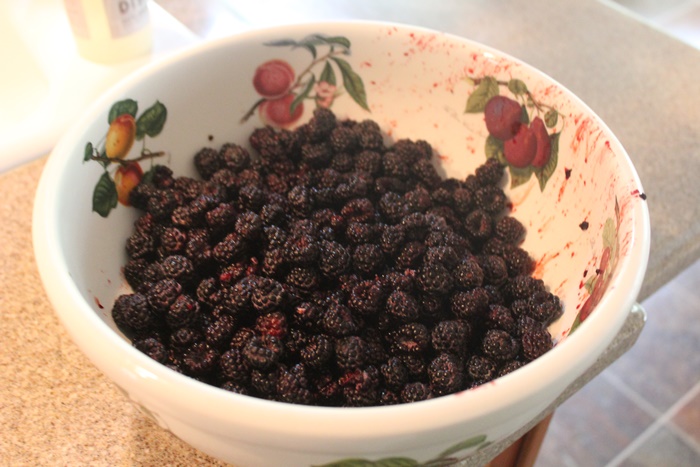 My mother's voice comes to me when I see these.  When she was a young girl of about 12, she picked a black raspberry from a vine and ate it.  It had an ant inside the hollow of the berry and it bit her tongue.  Ouch.
I read on the internet (so it must be true) that black raspberries contain 11 percent higher levels of antioxidants than blueberries and 40% more than strawberries.
I made jam with mine.   It is so good.   I stirred like crazy getting everything just right so the jam would "set" nicely.  It has.    There's tons of folk lore regarding raspberries…they are magical.  They provide a fertile ground for creative thinking.    Ironically, this picture reminds me of an early ultrasound that I see on Facebook for the early stages of pregnancy.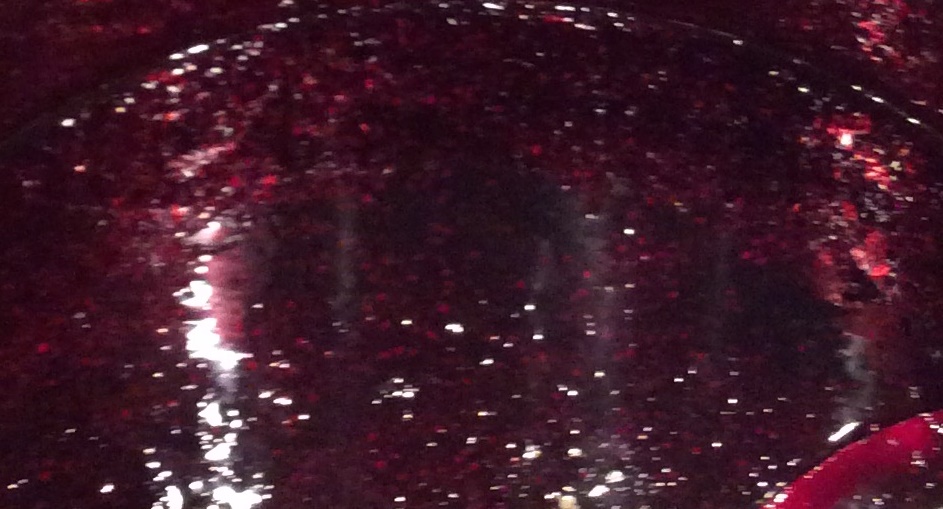 Here's the resulting prize.   I have nine of these and I'll be making another nine tonight.   "You never double your recipe when making jam" are the wise words of Barb Leonard, a friend here in Mendota.   I left the seeds in mine, and while they may be annoying for some, they give the jam more flavor.   Sandy, my friend who picked the berries, and I compared the jam with the seeds to the jelly that had been strained.  The seeds gave an extra burst of flavor.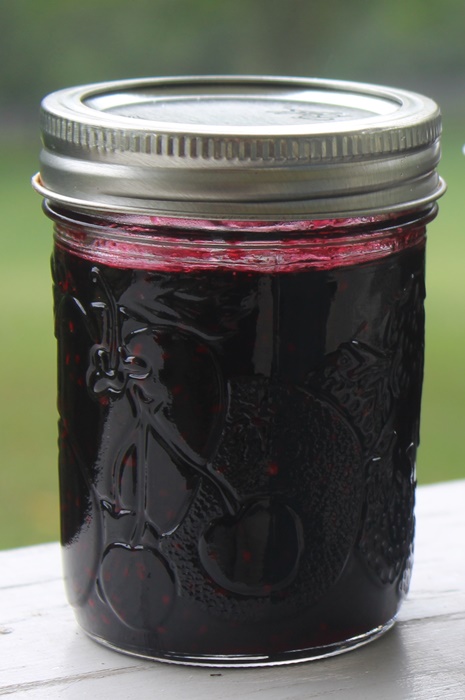 I can't wait to share a jar with each of my sisters.   I'm thinking about Christmas gifts.   When it's cold out this winter, Mike and I will open a jar and spread it on toast, and I'll remember the summer.
(53)