I'm still working on my 2016 goals.  So far, I've got my ears pierced and they grew right back up.    I've lost 11 pounds but still have about 15 to go.   I'm on to a new goal.  I have always wanted to enter something into the Washington County Fair!    This year, I did.   And guess what?  I won 2nd place.
It started like this…just plain ol' Concord grapes taken from a neighbor's vines.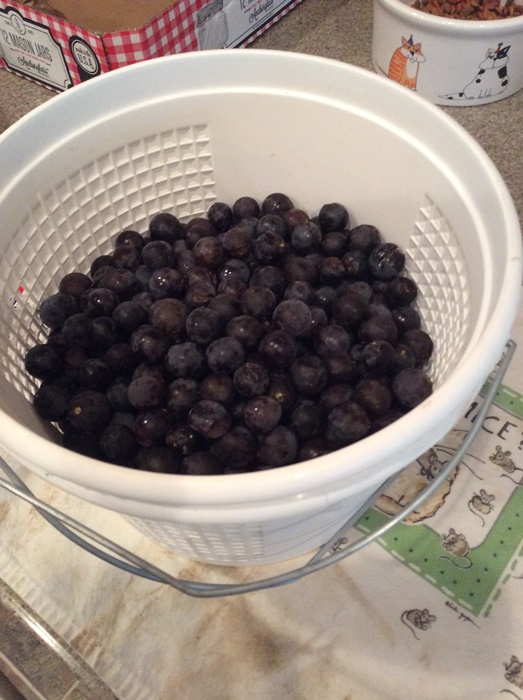 Add in a good friend to work with, and making grape jelly becomes a very good way to spend some time.  I worked with Sandy Lester.  We both worked on these grapes like we were being paid a gazillion dollars for the jelly.  We made somewhere between 75-80 pints.   Guess what everyone is getting for Christmas?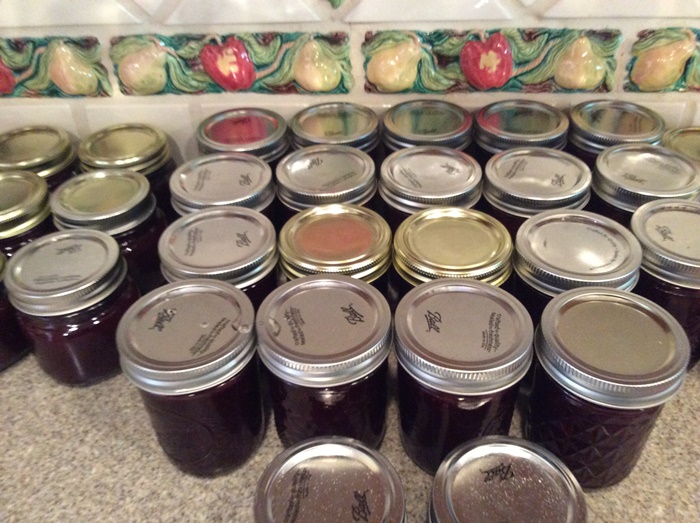 Yesterday Mike and I drove up to the Washington County Fair Grounds and I entered one jar of canned tomatoes, one jar of black raspberry jam, one jar of grape jelly and one "repurposed item".    The judging was today, and it was like being in high school and going to see if you made cheerleader (I did not).   I could not wait to see if I placed!!
At 5:30 pm today, I went back to the fair and paid the $12 entry fee to get in so I could check on the judging.   My canned tomatoes?  I couldn't even find them!   My black raspberry jam?  Lonely and naked.  My repurposed picture frame turned jewelry organizer?   Lonely and naked.  Crying!   My grape jelly?  Well, she was wearing a red ribbon!!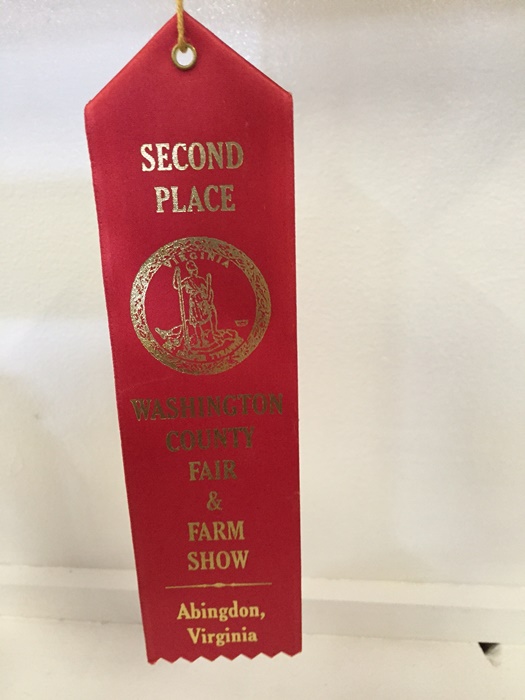 Here she is sitting with her friends…other grape jellies.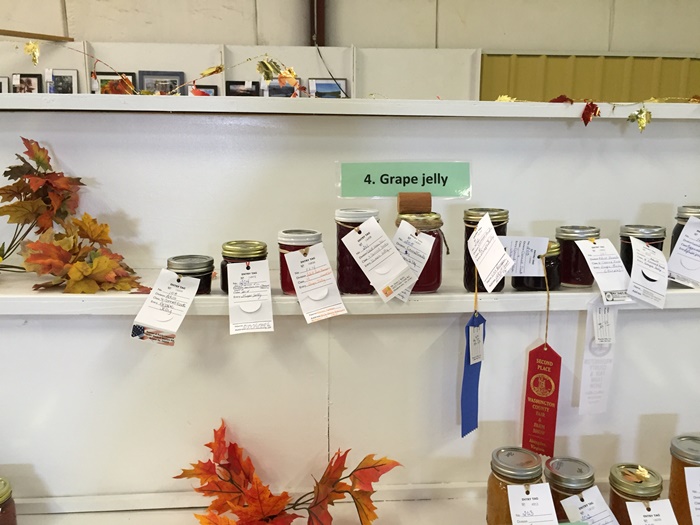 She doesn't mind being second place.  She's going to work really hard to get 1st next year!!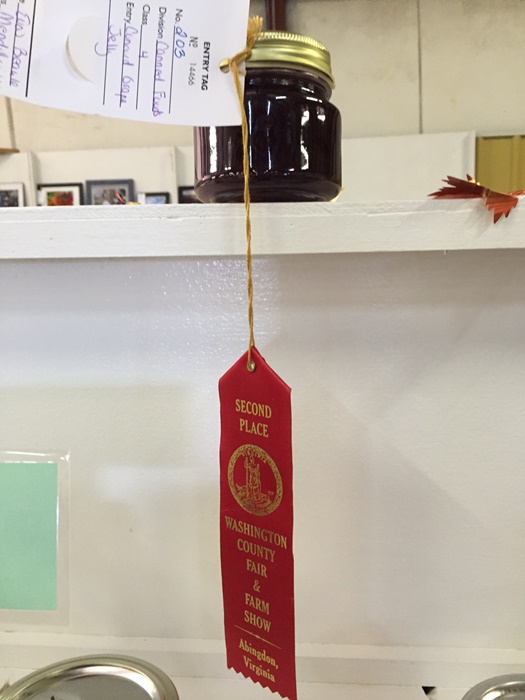 If I'd entered ten things, I could have gotten into the fair for free.
It's fun to live in a rural county in a small town.
(137)