After months of planning, buying fabric, cutting, sewing and coordinating the work of others,  the 2012 Mendota Cemetery Quilt "Common Ground" came to life.  More months followed of selling tickets, and then  it came to a climatic end at the Mendota Homecoming today when the winner was drawn.
Chris was the ring leader of the Mendota Cemetery quilt.  Without her, there would be no quilt.   She's been out of town all summer helping a family member.   She's back–and just in time to draw the ticket.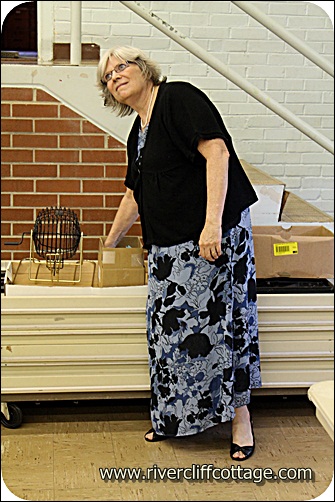 Over 1600 tickets were sold.
I had about 1/16 chance in winning. It didn't matter. Today was not my day. It was Libby's day!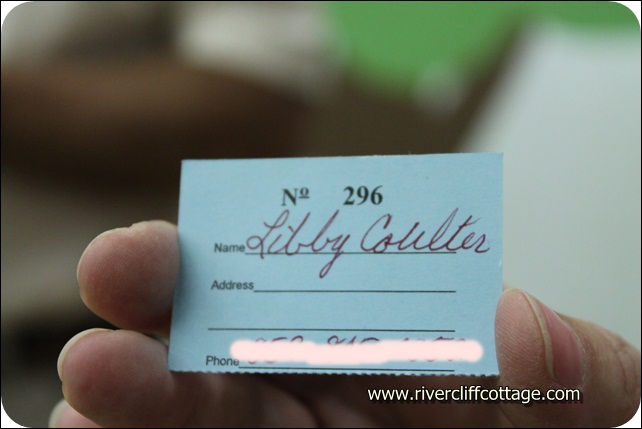 Libby bought a $1 chance from my neighbor Margie. Next week, she'll be enjoying the Mendota Cemetery Quilt called "Common Ground." I would like to be a fly on the wall when Margie calls her and tells her!!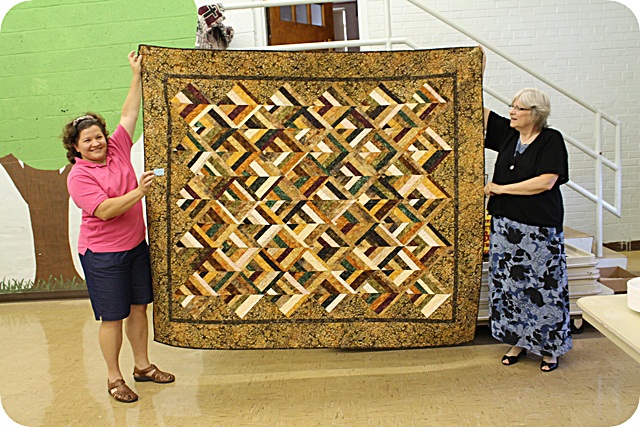 This was not my original post for today but I was so excited I had to share it. Living in a rural community means many things…and today, these things are all good.
We're already whispering about next year's Mendota Cemetery Quilt.  I'll take you along when we get the fabric.   We'll be working hard to top this one.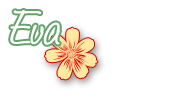 (749)