In my "Before" picture of the bathroom, you'll see the old Hollywood light strip. We removed it and updated it with something I like much better.
Before…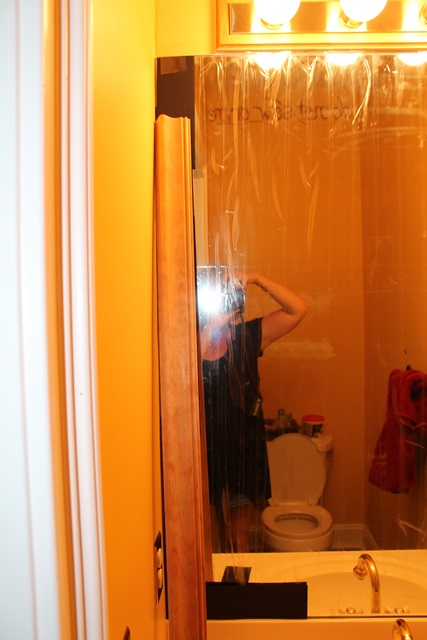 And After…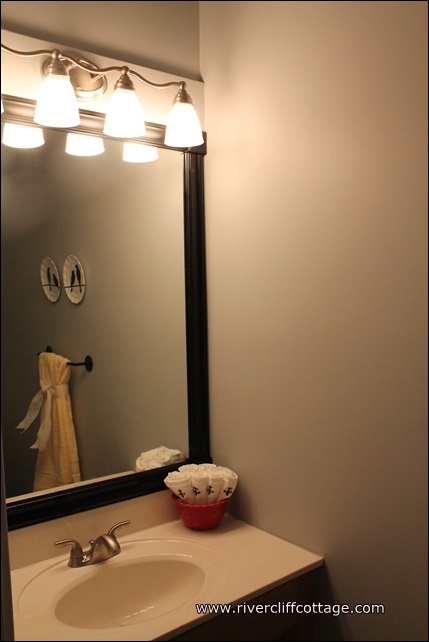 And that left us with one old Hollywood light strip that no one wanted. I thought it would eventually end up in the landfill, but Mike saw it differently.
After his very low score on moving the bathroom along (see that post here), I believe he has redeemed himself. I'd give him a definite +1 for this idea.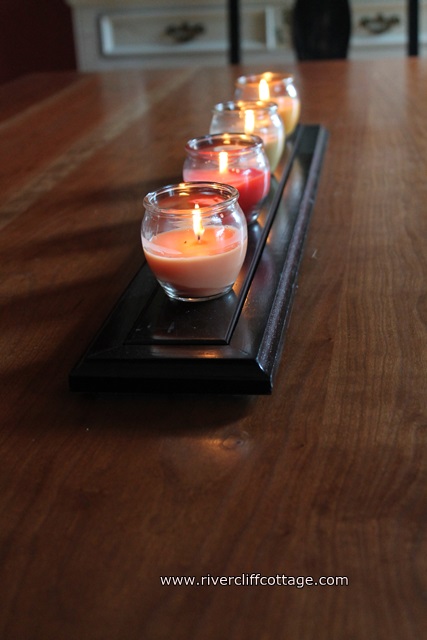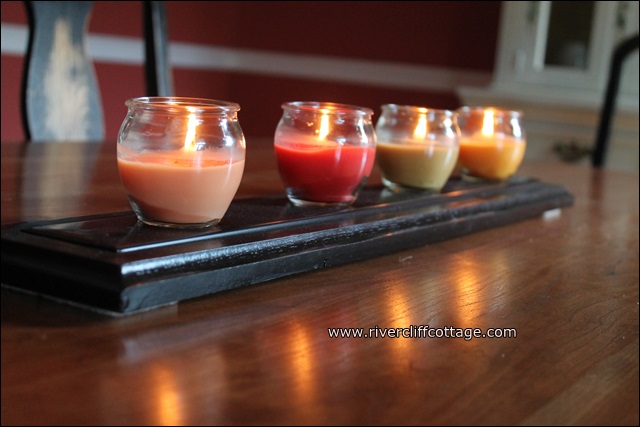 Here's the base looking more "mirror like" than "candle-base like". He put pads on to keep it from scratching the table.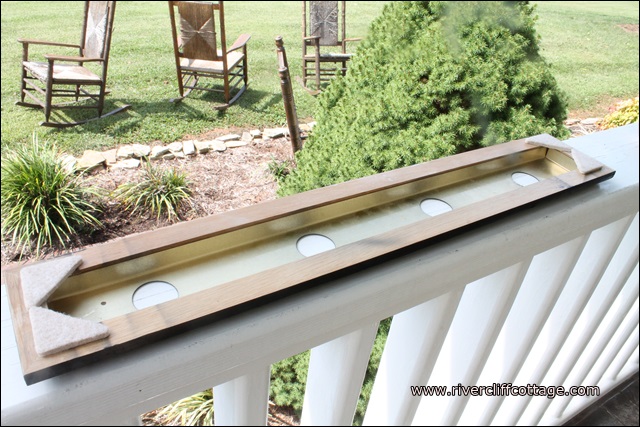 Here it is with a quick pass of spray paint…waiting on tea candles. Those chairs in the yard are what I'm currently working on…cleaning the porch and working in the shrubbery. There is always something to do at this place.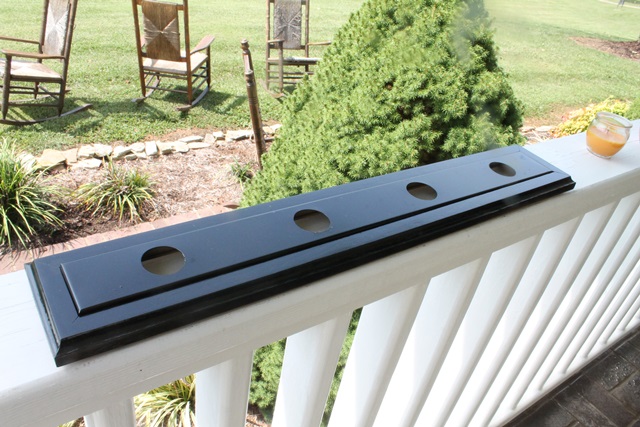 I thought this was one "Smokin' Hot" idea!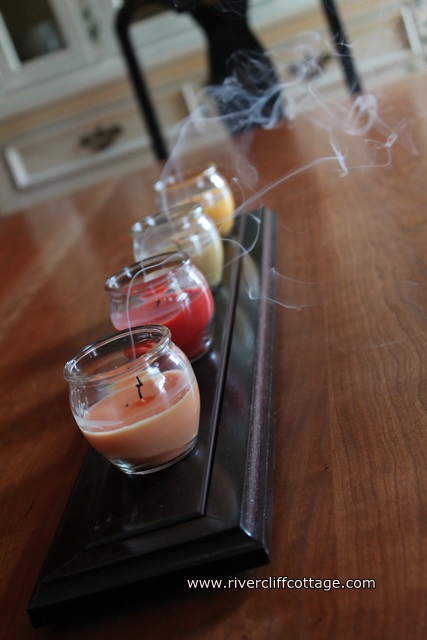 As mentioned above, we're starting to get the house ready for fall and winter. I worked in the yard yesterday for several hours, and next I'll be cleaning windows. I searched on the internet for the easiest way to clean my outside windows. I'll let you know how this works out in a day or two!
(1004)