Our small river outfitter, Adventure Mendota, got rained out today.   We had to return a child's PFD (life vest) to her grandmother at The Virginian in Abingdon, so we decided to head up to the Abingdon Farmers Market.
I bought bread.  It's actually made in Mendota.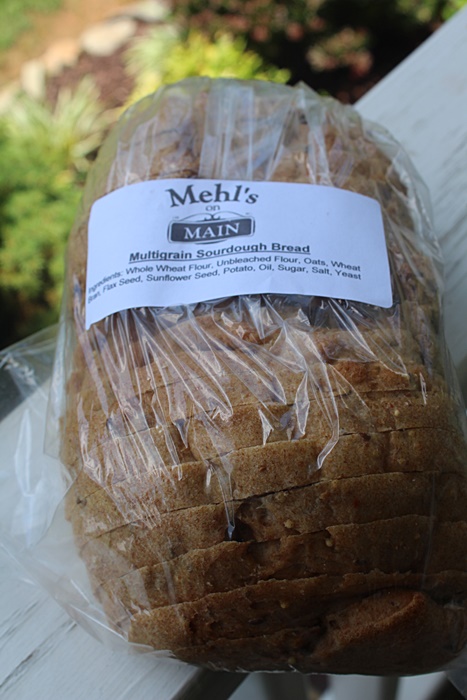 Picked up some treats for River at Barkery & Co.    He got right down to putting these away.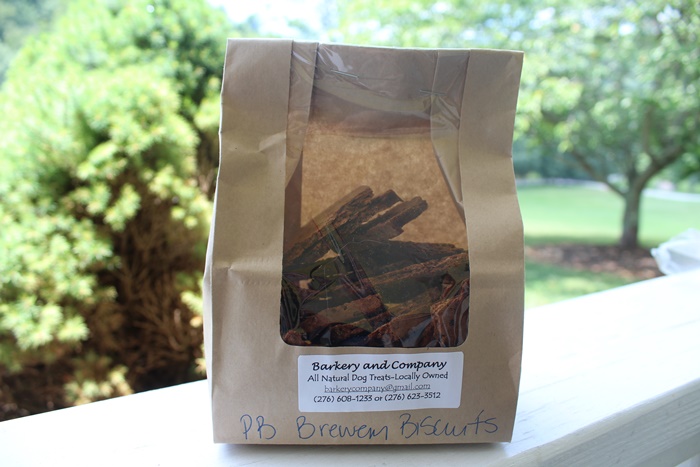 Purchased some of my most favorite juice in the world from White Birch.  Nicole Dyer owns White Birch and she's been a strong competitor in the business challenges we were in together.   For some reason,  I was first resistant to trying these juices.  I thought "healthy" would not be "tasty."    No so.   I love the Pink Punch and the Orange Dream which tastes like a Dreamsicle.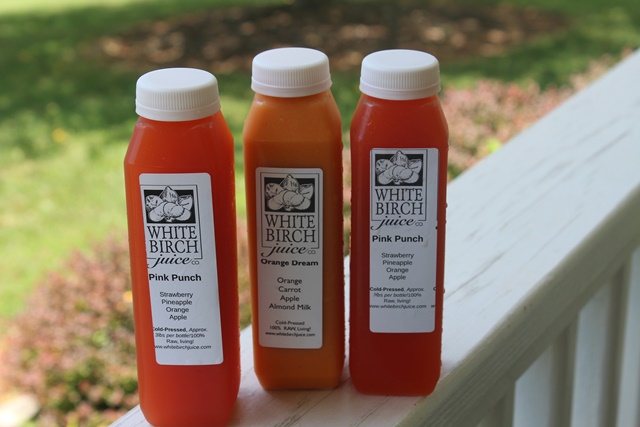 Went up to the Holston Mountain Artisans shop on Park Street.   I bought this small quilted banner to hang on the wall in the guest house.   It was made by Laura Bryant and was $12.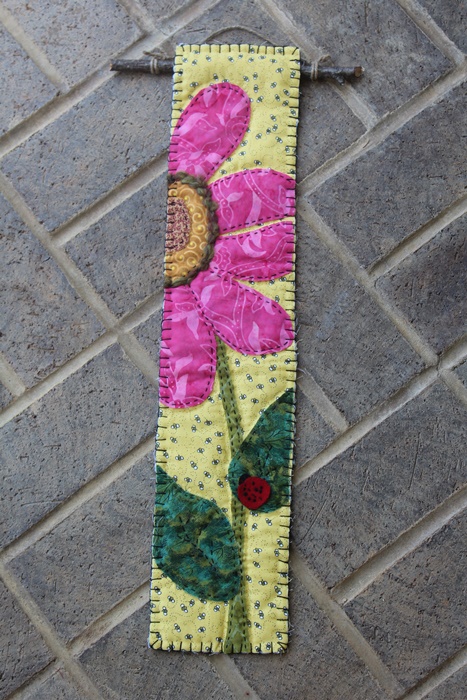 I also bought this very special wall hanging which I'll save as a gift for a child  It's called "Wild Dogs" and was created by Mary Warner of Bristol, Tennessee.  It has a story.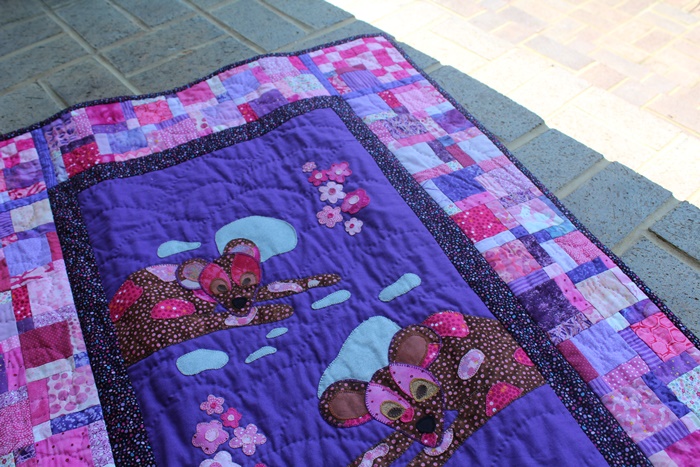 Mary Warner is married to a diplomat, and she spends a great deal of time in Africa.  She teaches quilting there–I believe it is in Botswana.   She asked her quilting friends to send their leftover quilt pieces so that the ladies she is teaching will have fabric to work with.   At any rate, this is one of the quilts that they have made.   It's constructed of fabrics that normally would not be used in the same piece — but these ladies "used what they had" and made this beautiful little quilt.   I'll probably never meet Mary Warner, but I hope she learns that I have this special little quilt and I'll make sure it's treasured and those tiny stitches are respected and loved.
Here's another picture…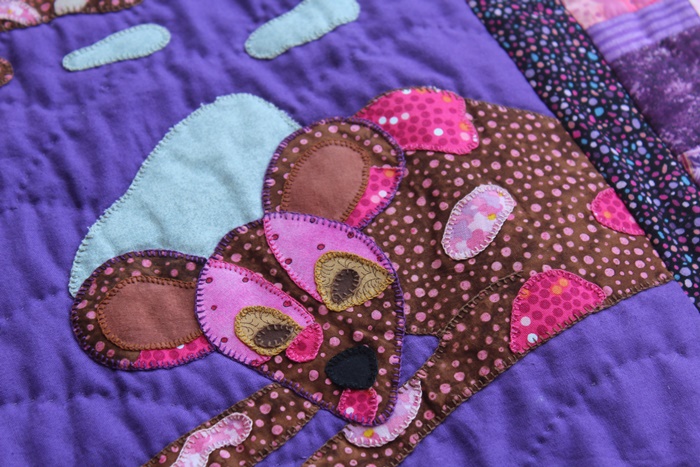 I won't give this little gift to just anyone.  I'll wait until the right person needs it.
Thank you for reading RiverCliff Cottage.
(61)