Our weather has been crazy lately.  Less than a week ago, we were right in the middle of multiple days of below freezing weather.   The river, which is low due to lack of rain, transitioned to a white popsicle.   She's a "purty" thang!!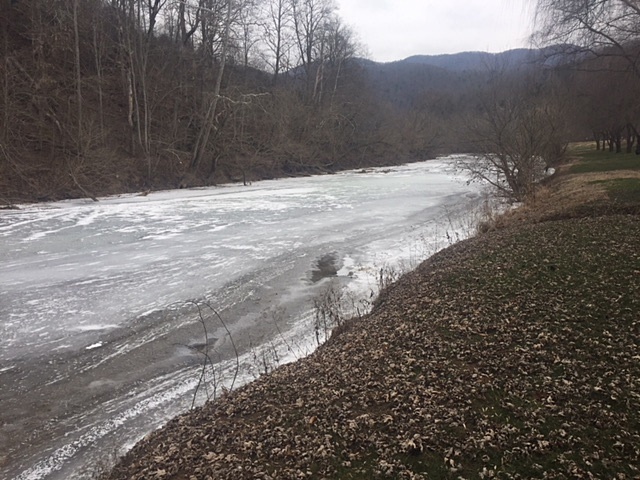 So that picture was on January 5, and this is the scene today in my backyard.    Today is January 9.   What you see on the clothesline is my mattress pad.  It was sunny and 60 so I hung it out to dry — and dry it did!!!  Weather in Southwest Virginia is always interesting!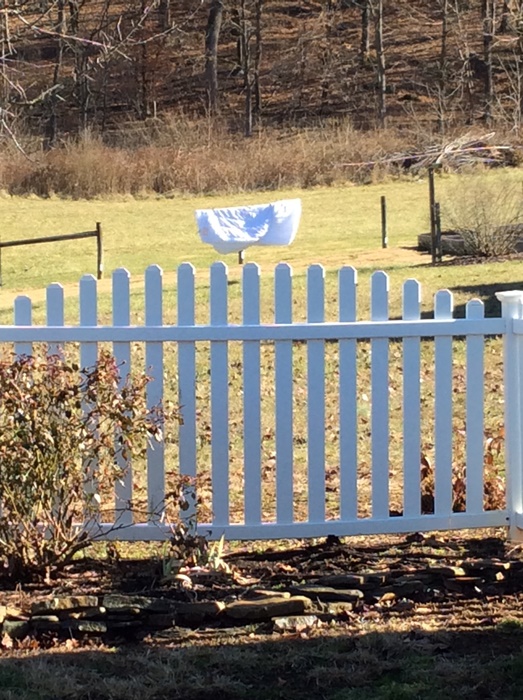 It as so nice outside that I put my houseplants outside for some sunshine and a good watering.   These are a few of them.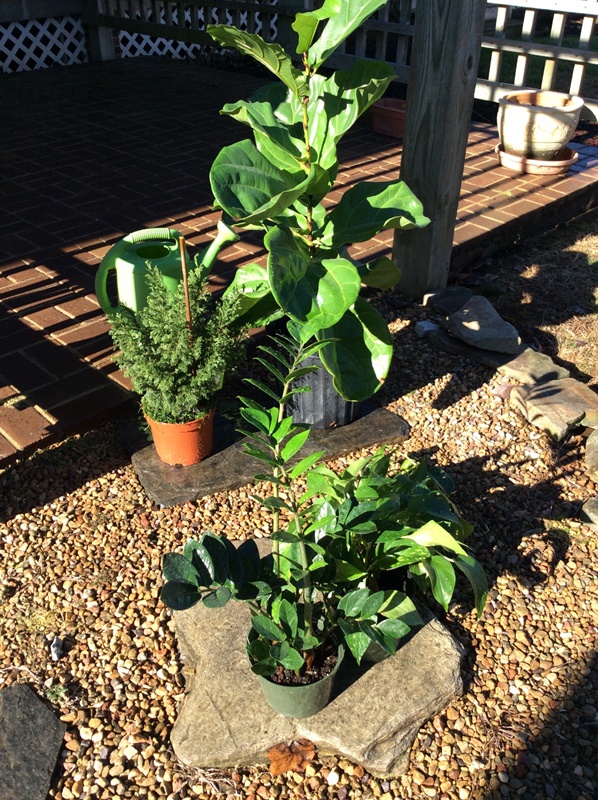 I think they enjoyed it.   The taller of these plants is a Fiddle Leaf Fig.  Do you know how hard it is to find a Fiddle Leaf Fig in the Tri-Cities?   Once in a while Evergreen gets them, but I've never been able to get there in time to get one.   I called a couple of florists and they thought they could get one for me, but they never called back.   So…Amazon to the rescue.  I never dreamed that I could get a healthy house plant and get it from Amazon, but folks….it worked.  I took pictures of it the day it arrived but I can't find them.  It was mid-August.  The plant has grown at least 12 inches since that time.   So, the lesson here is that even though it's always best to shop local, sometimes you can't.  When you can't, Amazon does a fine job — even with houseplants.
(12)