Well, I had taken my blog down and decided not to renew the hosting.  My plans were (and still are) to update the blog so it reflects me today — not me five years ago.    However, I logged on and found  emails from people wanting to know about Mendota, wanting to know this or that, and I decided to call Blue Host back and renew the hosting.   I got a good deal at $3.99 per month!!  Yay me!  It had been $15 per month.
In Mendota, Virginia we have a sweet tradition of allowing residents of our small community to receive burial at our Mendota Cemetery at no charge.  We have never turned a family who lives here away in a time of need.  However, maintaining a cemetery with several hundred graves is not easy or cheap.  We rely on donations and fundraising.  Traditionally, we raffle a quilt which is called "the Mendota Cemetery Quilt".   The quilters will give it another, more official name as it comes together.
This year's quilt features an old-fashioned print, and family and friends are working on it.   I have a sewing machine but I've never sewn the quilt pieces and I do not think I would be up to the high standards of this group.   If "idle hands are the devil's workshop," our Mendota quilters are angels.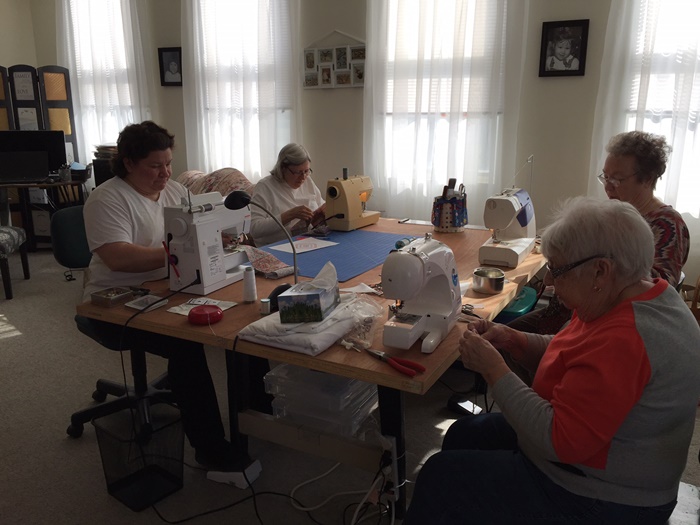 Quilting is very math oriented.  You have to have a sense not only of color but a clear understanding of light, dark and medium prints and how they work together.   When the quilt pieces were being sorted and laid out, the words "give me that yellowy piece over there" or "is this one a pinky or a greeny?"    Ultimately, they sorted out the dark, vibrant shades as the middle of the quilt and then a border pink and blue and then red and yellow.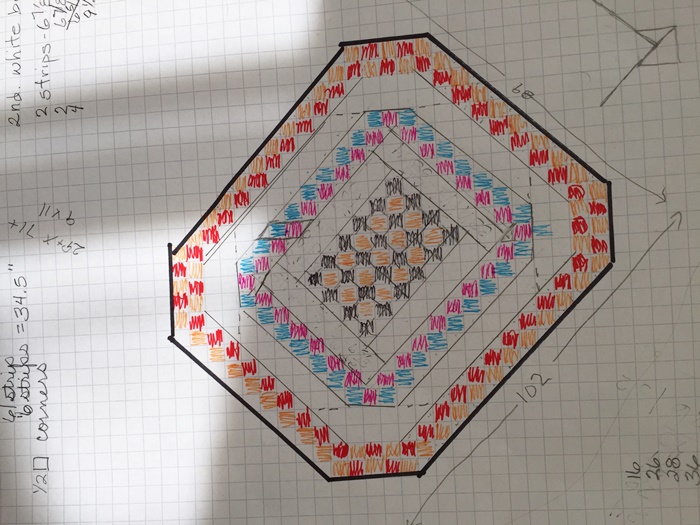 Precision.   Chris insists on precision.  It makes for perfect points.   Chris is the kindest, sweetest and most gracious lady, but she's very particular about her quilts.   If I won the lottery, I'd built Chris a quilt shop right in Mendota.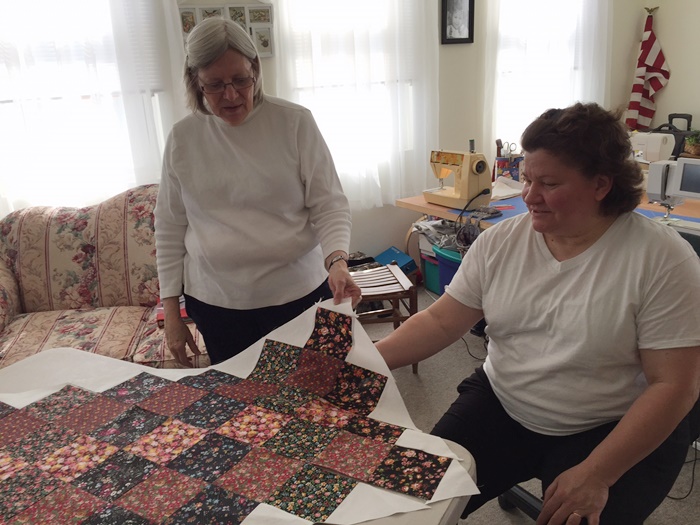 So here's the center of our beautiful Mendota Cemetery Quilt.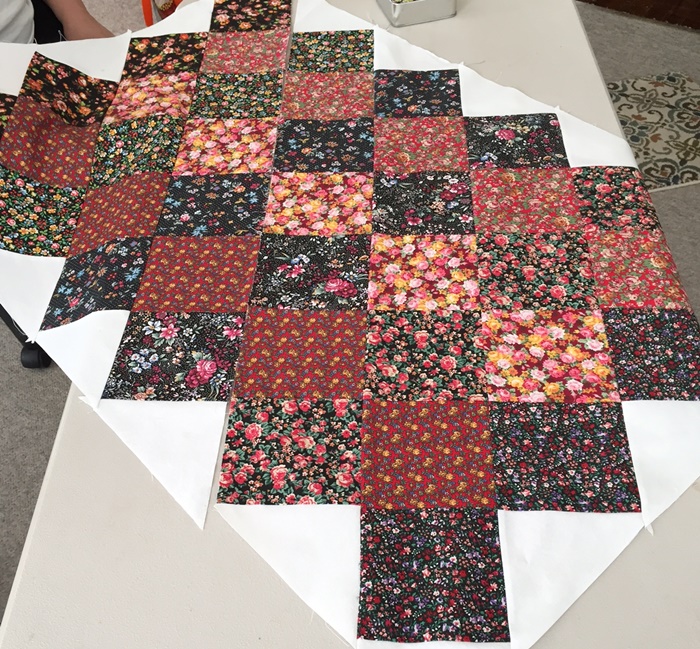 Next week, the quilt moves from Dottie's to the Mendota Branch Public Library where the borders will be assembled and pinned.  Then, back to Dottie's for more sewing.
(76)