After we closed our small river outfitter business for the season, it was time to work on our house.  We'd postponed this twice.   While we had painted the walls for most of the rooms, we had not painted the trim and the doors since 1999.  Seventeen years.   Likewise, while we'd reapplied a finish to our hardwood in the past, we'd had water and pet damage and only a complete floor refinish including sanding and restaining would return them looking good.   I took the time to go through every drawer, every closet, and every cabinet and sort and determine what to keep, what to throw away, and what to give away.  Many trips to Goodwill, consignment stores and to the waste disposal station occurred.
Mike was resistant to this whole thing until we got going and then he realized just how bad some of the areas of our house looked.   I'd used the Mr. Clean Magic Erasers so frequently on some parts of the trim that the paint had worn away.   Literally, we cleaned everything including the underside of the furniture.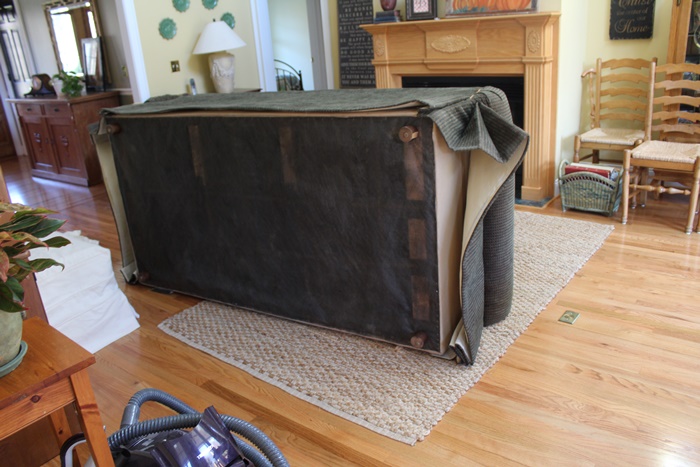 While the expense of having the floors refinished (~$1900) and the painting done (~about $2700 excluding paint) prevented us from doing any additional major work, I did take the opportunity to repurpose or rearrange things so that the rooms felt fresh.    Here's our "before" of the master bathroom.  It's brown.  Oh my gosh.    I was working out of town when this occurred.  While I'd said okay to the color, I wasn't in love with it but didn't have time to give it a lot of thought.   I had planned to bring a lot of blue towels in or something to make it more the look I wanted.   Nothing really worked in this bathroom.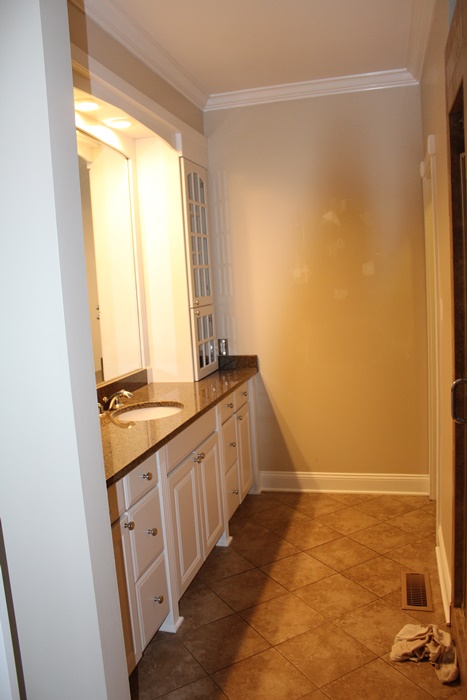 We painted it a soft, pretty blue and added a few touches to make it feel more unique.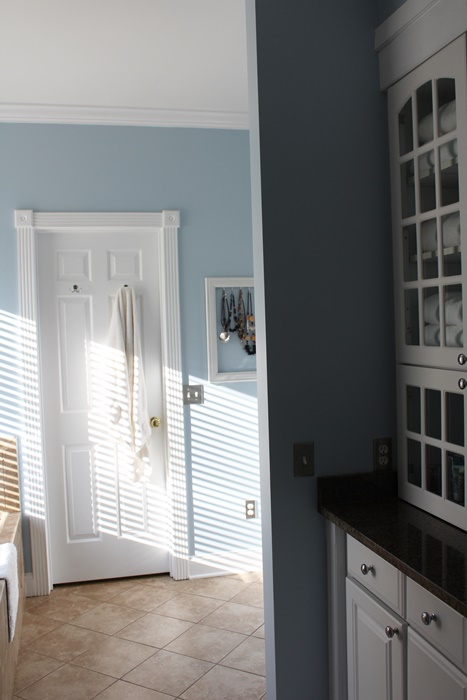 I love the towel bar Mike made for me out of wormy chestnut and old doorknobs.   Two of the doorknobs were the same and one was an odd one.   I'd thought about painting the wood, but I like the contrast between the soft blue, the dressy glass doorknobs, and the wormy chestnut wood that came from a Mendota barn.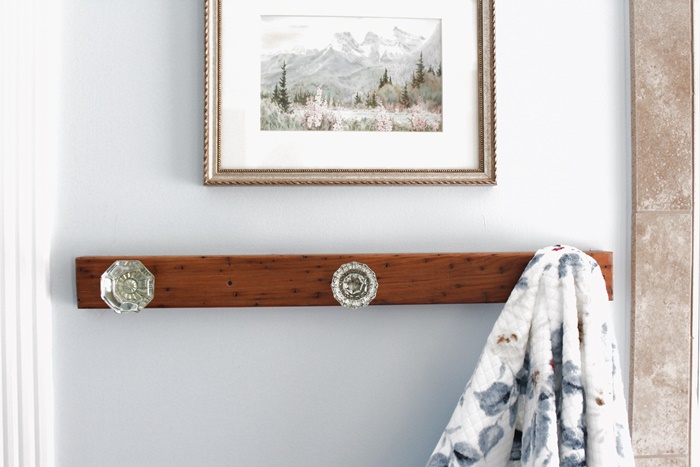 So pretty.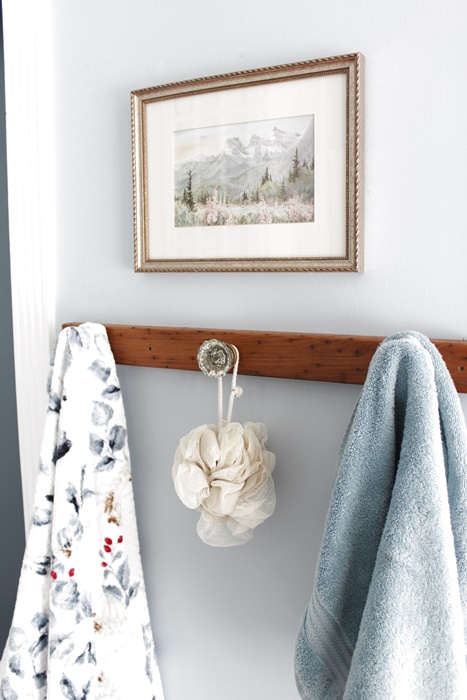 He'd taken an old picture frame with hooks for a few pieces of jewelry (all cheap lol)  that he made some time ago and painted it white.  I like it so much better.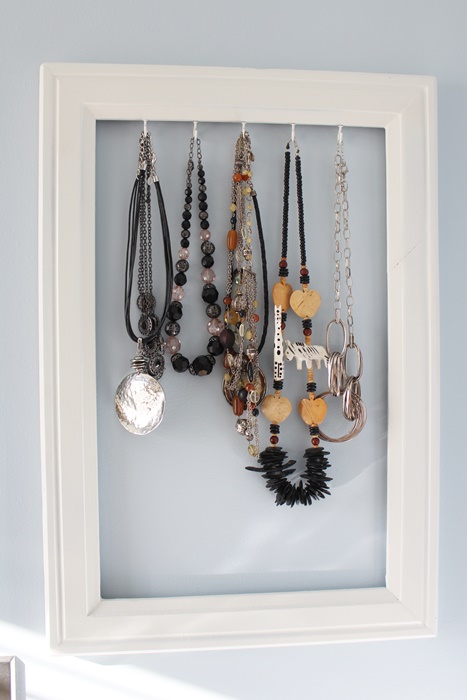 Here it is again.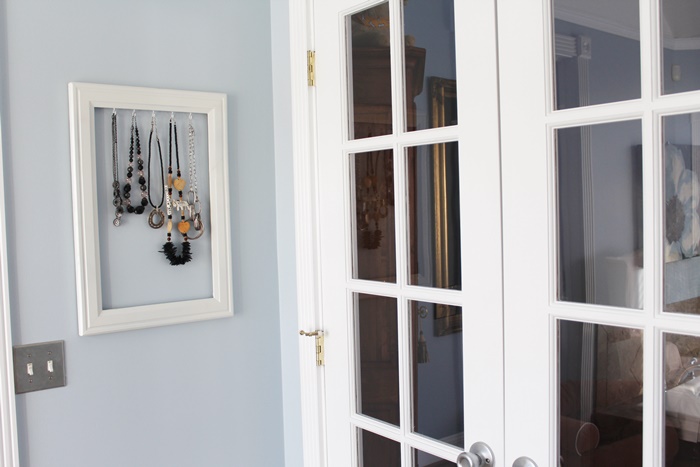 I really like this blue so much better.
(97)