Before I left the Washington County Library, I met Sam.  He was a tiny little guy with a blue collar which had a bell on it.   He seemed to belong to no one.  He was hungry, and the boys who hung around during that time thought it was funny when they put Sam in the book drop.   I did not.   He remained afraid of certain things and of most people.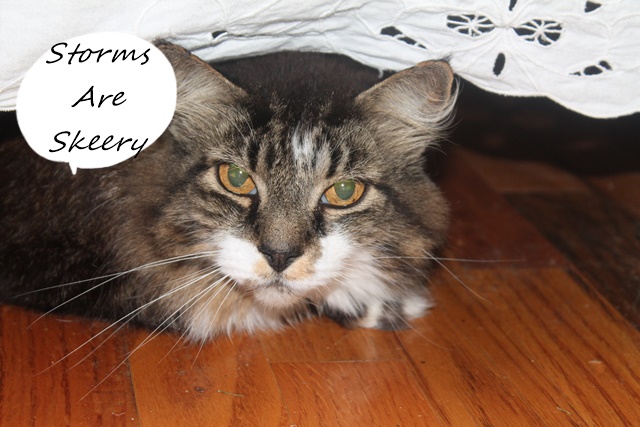 I brought him home, and he proved to be the most challenging pet we had.   He was territorial and this resulted in our having gates throughout our house.  Sam could not go where there was a rug if we were not present.    He was a pretty thing.   He had no use for dogs.  They were to be swatted at.   In his mind, dogs drooled and cat ruled.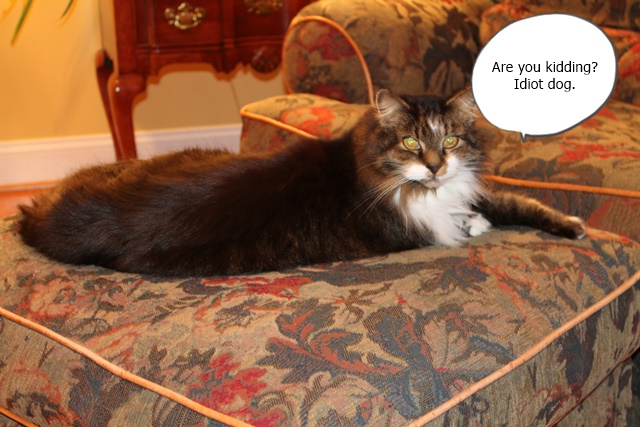 He liked to sit on the roof.  I'd be walking across the front yard and I'd feel something watching me.  Right on the highest point of the roof, there sat Sam.  He looked like a giant owl.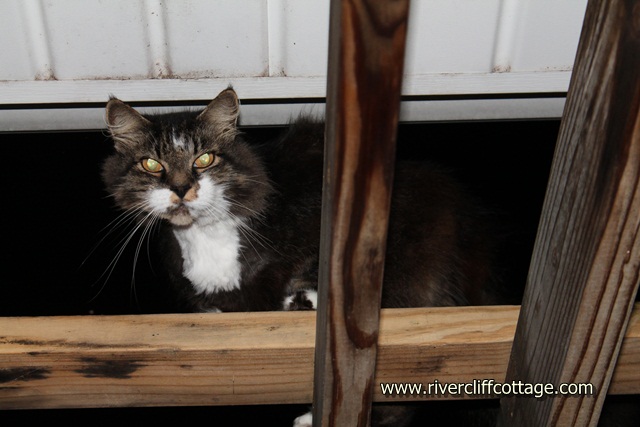 He was not a healthy cat.  Whatever happened to him as a kitten pained him as an adult.  His tail had a broken spot and he seemed to have back problems.  I could never run my hand down his spine without a cry.    He would alternately hiss and smack us and then purr and rub against us.    Look how fluffy those ears are in the picture below!
So…he wasn't a great pet, but he was our pet.   And in the wee hours of the morning, about 1:00 am, he slipped away.  He was not at home.   He had been ill for a few days and  we noticed that his abdomen seemed bloated.   We took him to Dr. Steve early yesterday morning.    "Yes," Dr. Steve said.  "Sam is a very sick cat; he has a large tumor in his abdomen."    We decided to all "sleep on it"  to determine the next step…whether we operate–if we even could operate–or whether we let him go.  He made that decision for us and slipped quietly away at Dr. Steve's house.  He was warm, comfortable and pain free since he was with Dr. Steve.
Sam…a pretty, slightly mean cat who looked like his nose had been dipped in coffee.    Born sometime in 2005.   Lived until April 22, 2015.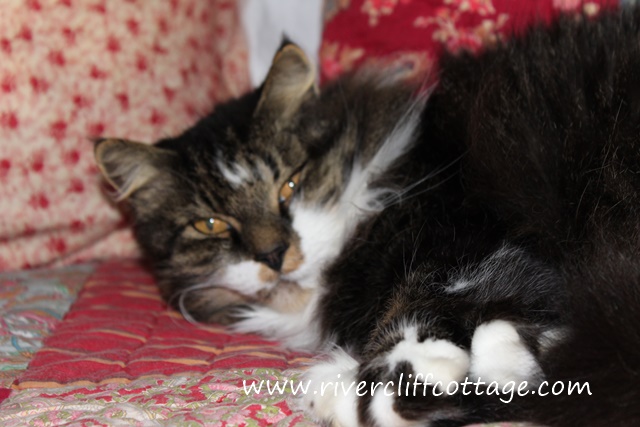 (1113)