Today on my precious Saturday, I spent it with Mike and Gerald and about 14 other poor souls learning CPR and First Aid.    I learned some valuable skills which I hope I never use.  This was a requirement of our liability insurance.  Kerplunk!  (That was all three of us jumping through another hoop!).   I am exhausted. 
In the midst of our misery at the Kingsport Auditorium, I ran into a book fair.    I thought immediately of all my homeschooling friends.  Bet they knew about this.  They have an antennae that alerts them to every book every where.  Home school moms and children are born with an attraction to the musty smell of old books.
I walked through thinking that I did not want to bring anything else into the house.  I'm continuing to get rid of things, and I use the library for most of my reading.     I felt the spines of the books lined up along the tables and didn't see anything I wanted.  I am always on the lookout for a Miss Read book, but today was not the day.
I went over the nonfiction and there was something that caught my eye.   It was this.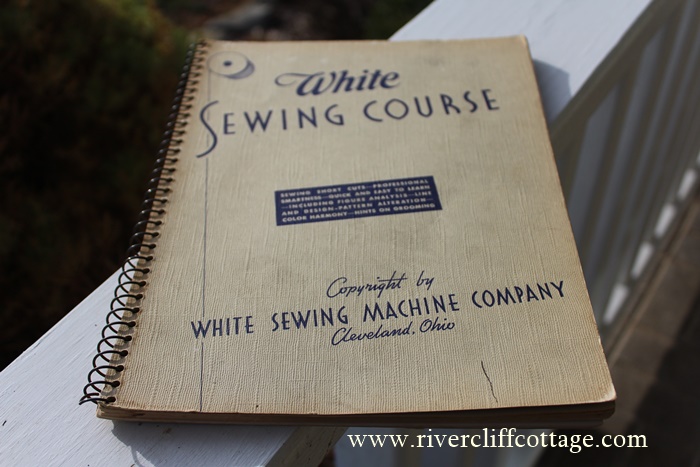 This is a book that was pubished in 1937 and it was authored by Evalyn S. Healy.   I'd love to know more about her.  She wrote other sewing books but spelled her name Evelyn S. Healy.  Where is Evelyn's family today?  If they ever Google this unique woman's name, I hope they find this and email me with a little bit of her life's story!!
I want to see if my sister wants this book.  If she doesn't, I'll put it on Ebay.  For $5, someone can get it and I'll make a profit.
Percentage wise, it will be a huge profit.   I paid $.25!!!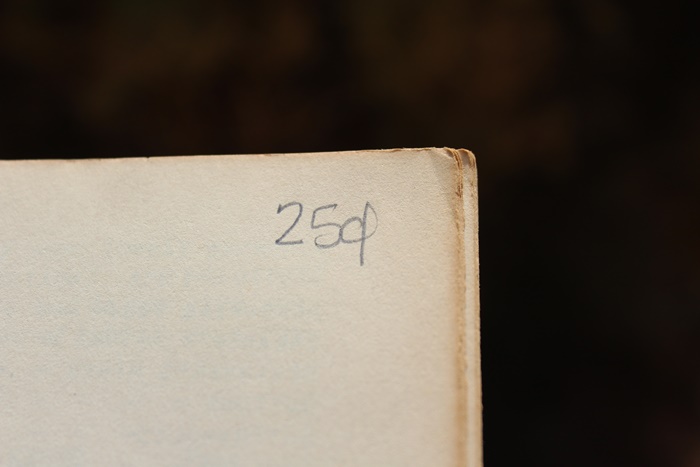 When you open the cover, you're greeted by a brief introduction where you'll discover that Ms. Healy authored the book.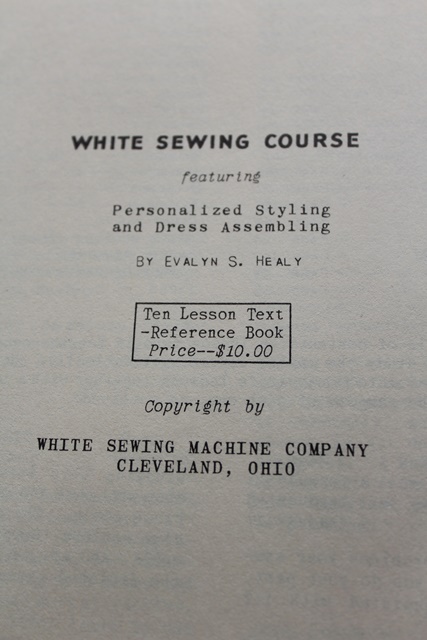 I'll bet this was recently removed from someone's house who has passed on.   The White Sewing Machine was later sold to Electolux and then Husquevarna came into the picture.  Now, there is no White Sewing Machine nor White Sewing Machine Company.   The company, as you can see below, made cars, trucks and buses among other things such as sewing machines.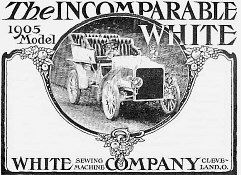 Man…these people really knew how to make sewing machines.  I suppose that in the 1930's everyone had a sewing machine and everyone knew how to sew….this is the manufacturing site in Cleveland Ohio.   Cleveland was in her Hay Day!  (Or is it Hey Day?)  I'm glad I wasn't born then.  I'd be naked.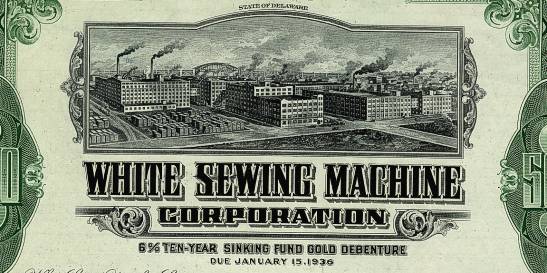 Here is a White Sewing Machine.    My mother sewed on a very old Singer.   She was so talented.  Pat and Nancy have this same talent.  Me?  No.  None of it.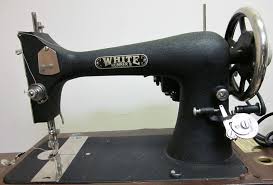 When is the last time you opened a magazine and saw an ad for a sewing machine?  And…look at the every two minutes claim!!  WOW!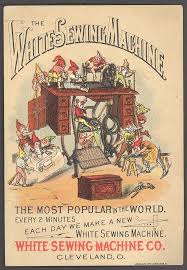 I've moved away from the author and the book and focused on the sewing machine.   However, at the back of the book, the author provides suggestions for young women.  I hope you can see this.    Evalyn minced no words on what your hands could look like without the proper care…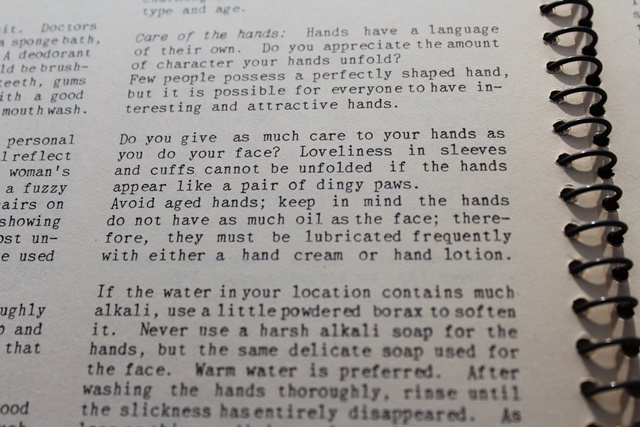 This was a treasure, and you are my treasure for reading RiverCliff Cottage.
(371)