This post is really for me!   One of the great things about blogging is looking at what was going on at a specific time of year.   Today feels like spring is on its way.  It's sunny and in the 50's.  It's a great day for me because Darrell Statzer replaced our well pump today.  It went out on Thursday. Darrell came by yesterday, and Mike went and picked up the pump.  Today no one could have been more welcome than Bubby and Darrell.  I was so happy to see that white van in the driveway.   Just a few hours later,   we have this again! Have you ever seen anything so beautiful?    It will be a while before I take water for granted, and I was out of water for only two-and-one-half days.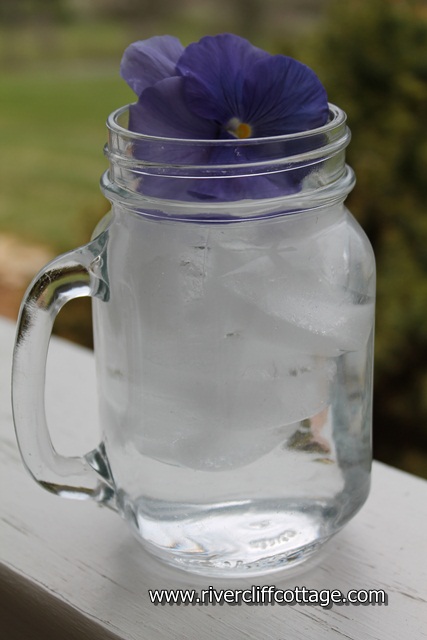 And more good things happening….while this picture isn't quite as pretty as the one above, the bees are out enjoying the sunshine.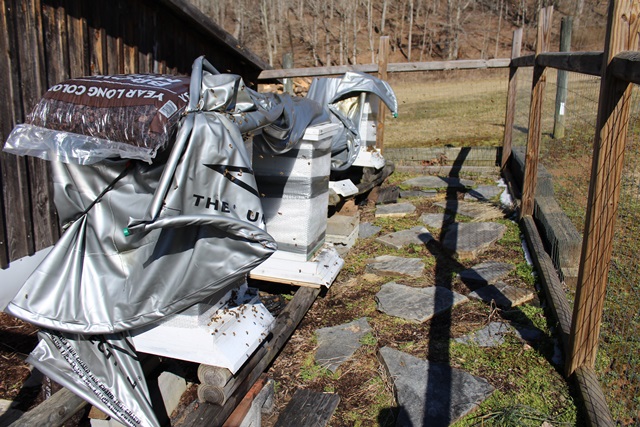 Oh how happy I am to see them alive, and oh how hungry they must be for flowers!   I miss the flowers, too, but I'm sure they are even more anxious.    It won't be long.    Look at the daffodils peeking through!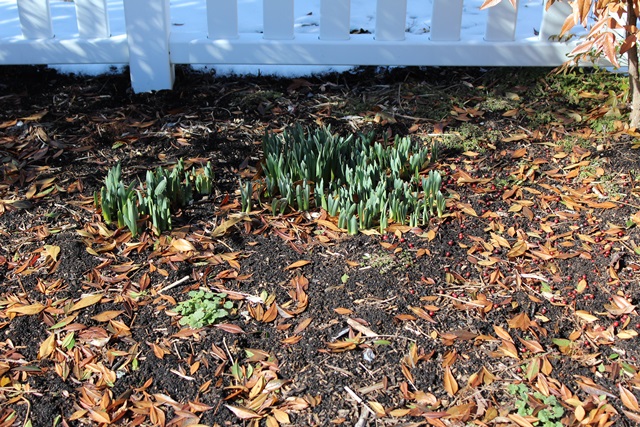 And my Brown-Eyed Susans (rudbeckia)…while it was 13 degrees last week…while they were covered by snow for two weeks…they were starting to make plans.  They were getting a tiny bit greener.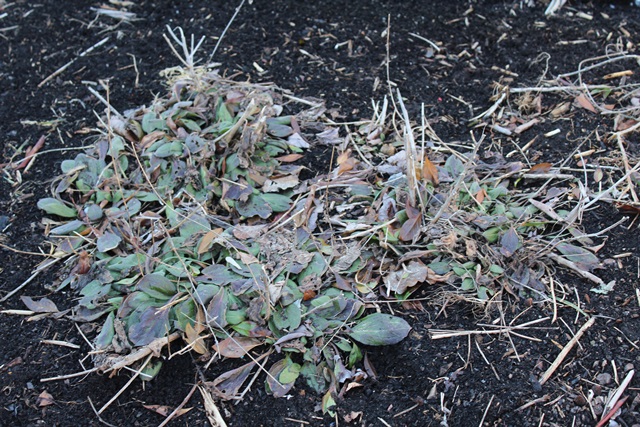 It won't be that long until they look like this…they are the ones on the left!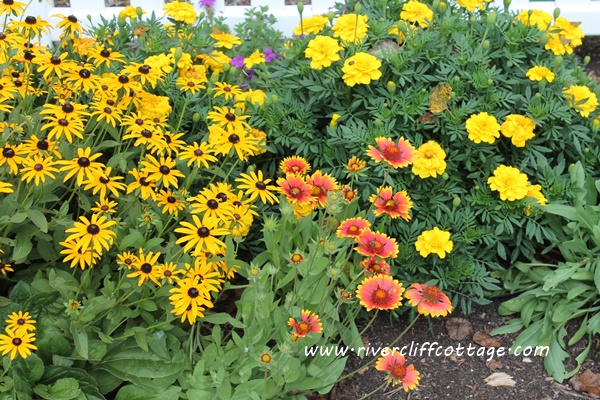 (171)