In 1999, we built our house and near Thanksgiving of that year, we got two Golden Retrievers. In the summer that followed, another little dog showed up. I was walking by the river, and a skinny little black and tan dog touched the back of my calf with her nose. When I turned around, she skittered back. She was afraid.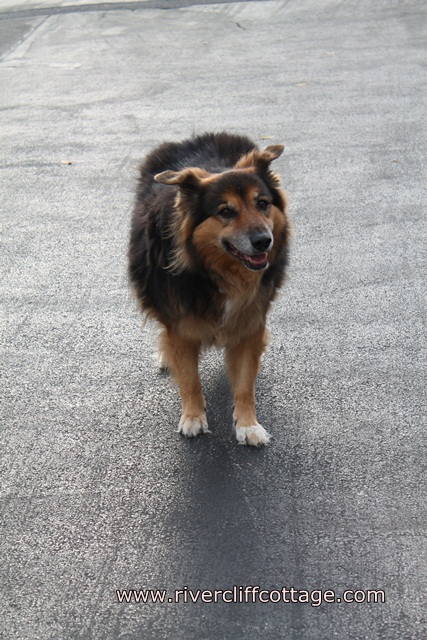 She got brave enough to come up on RiverCliff hill, and I sat out some food. Mike flew in from Massachusetts that evening, and when he saw the little dog, he suggested we feed her and get her spayed so that we could find her a home.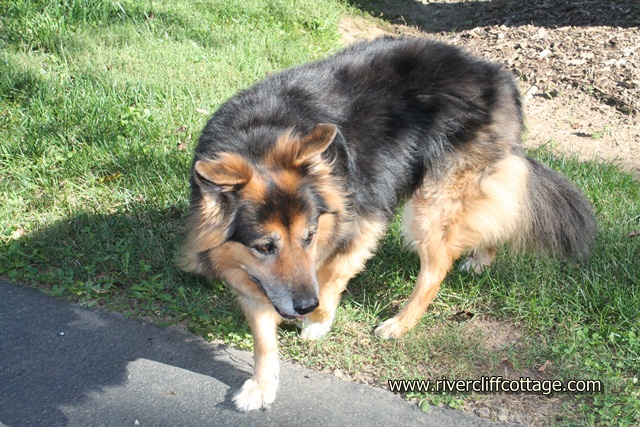 On Monday, I took her to Bristol Animal Clinic and she met Emily and Dr. John Stone. I explained what we were going to do, and Dr. Stone asked if the little dog had a name.  As he asked, he rubbed her ear and made a comment.."this is a good dog." I told him that I was calling her Penny because her eyes were the color of copper pennies. He said, "I'd call this dog Lucky because she is one lucky little dog."
Lucky found her home but it was not with anyone else. She settled in here, changed her name to Luckie with an "ie" and soon nudged her way into our house and into our hearts. We ended up with three large dogs living inside the house.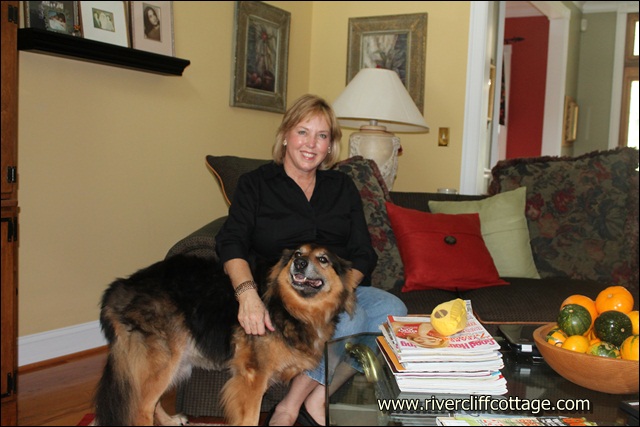 She became Mike's constant companion. He portrayed her as a service dog and she got to go into Walmart. I know. It's awful. She was just such a good dog and so smart.  She and he got away with that for a long time.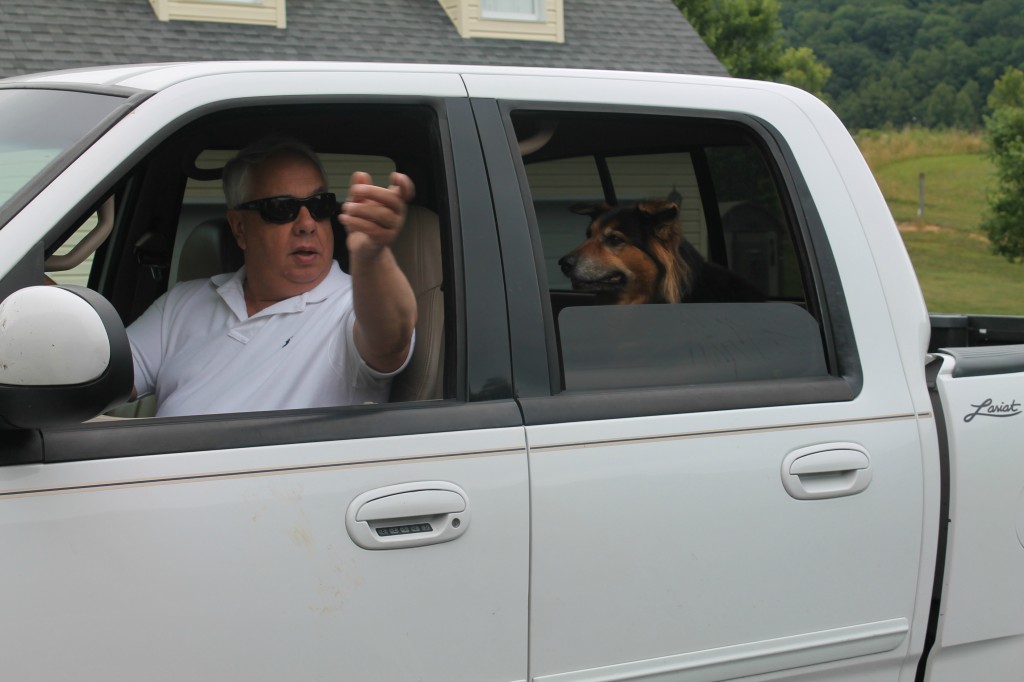 When Mike's truck moved, Luckie was right there. On the job. She was a healthy dog–although she had trouble with her ACL's, but with good vet care from Dr. Steve Dotson of Bristol Animal Hospital and the UT Vet School, we had both ACL's replaced and Luckie continued to run and leap for many additional years.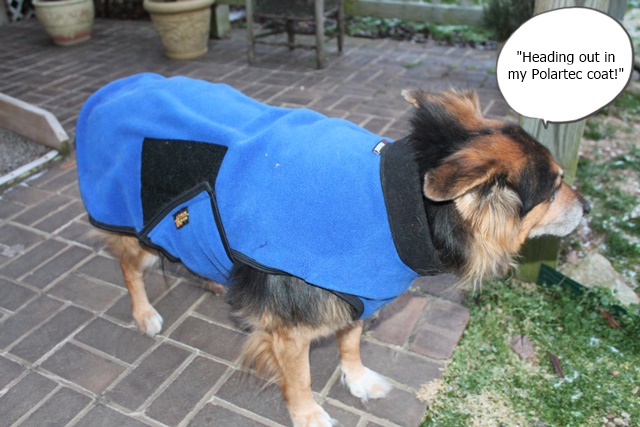 But time marches on and Luckie was approaching 16 years of age.  About a year ago, she could no longer get in her beloved truck. We lifted her in and out. More recently, however, the normal daily things became difficult for her.   Last week, she went outside to use the restroom and she fell. She could not get back up. I went out and lifted her up "righting" her, and she walked back in the house, but she was very frightened, and I knew our time together was short.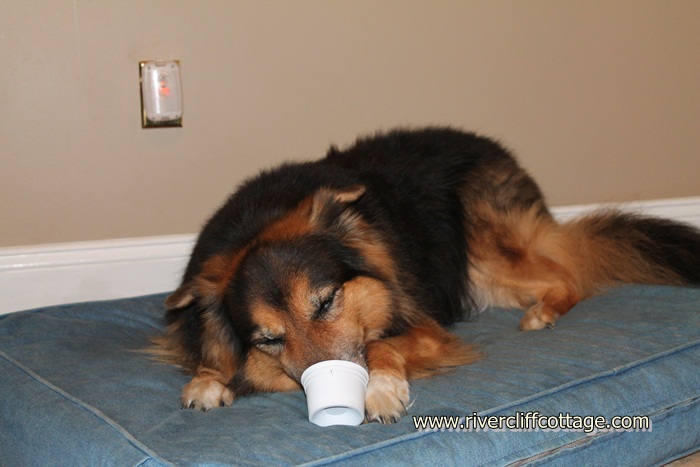 In church Sunday, our pastor talked about making decisions, and I prayed for guidance. Although I never had that "aha" moment,  I became more peaceful with letting her go. If you are a believer, and I am, you know that animals will be in heaven for we are told in Isaiah that "the wolf shall dwell with the lamb, and the leopard shall lie down with the young goat, and the calf and the lion and the fattened calf together; and a little child shall lead them."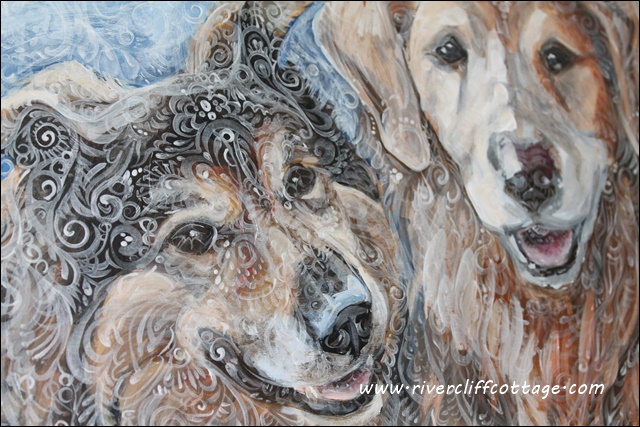 Another comforting verse is "All flesh shall see the salvation of God."    She was flesh.
But I am going to miss her.  Mike is going to miss her worse.   We are sad.   She was our special little pal.   She and I sat on the floor of Dr. Dotson's office and I snuggled her and whispered how much I loved her.   She relaxed and relaxed…gently falling asleep.    I stayed with her and held her until she was in a place where her legs will never hurt again.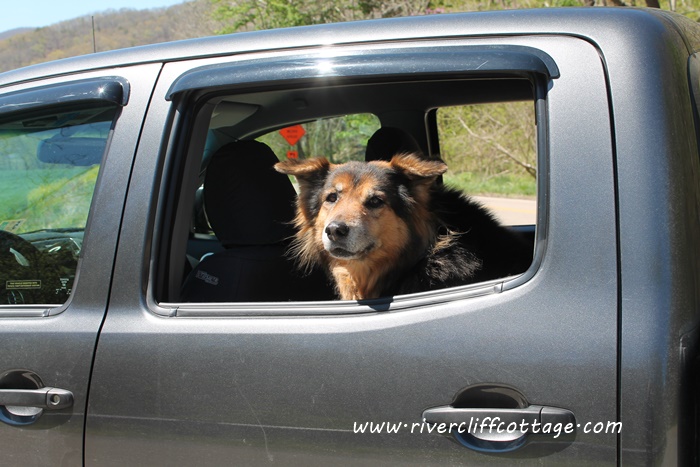 Luckie Beaule…given to us by God sometime in the year 2000.  Returned to God on February 4, 2015.
(1068)