The past three days have had evenings in the single digits.   As a result, the North Fork looks a little different.     My brother in law, Gerald, took these pictures.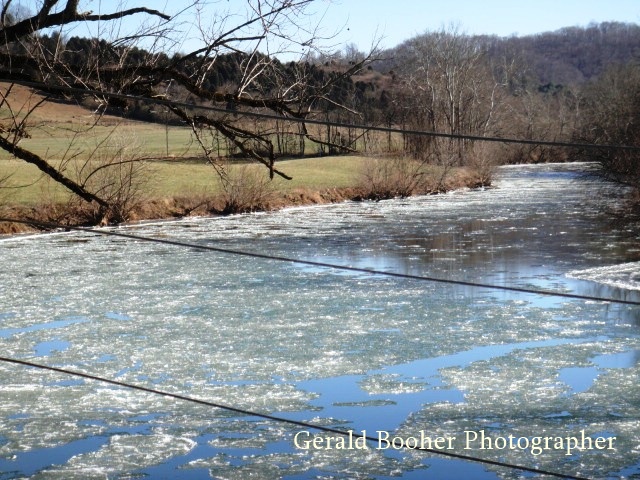 The water looks "shiny" in the picture below.  That's not shine!  That's ice!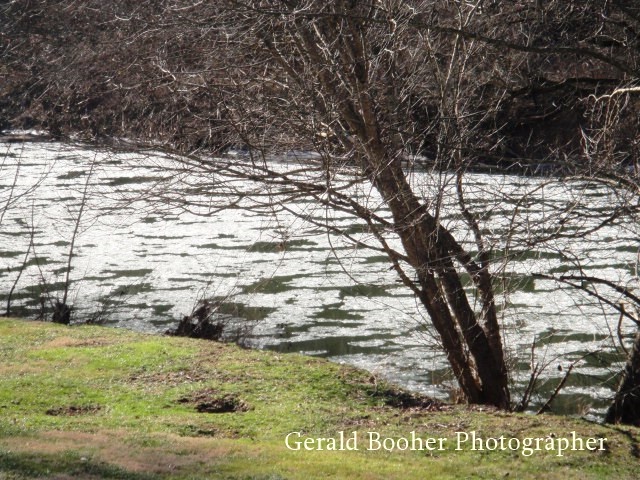 She's got freckles in this one!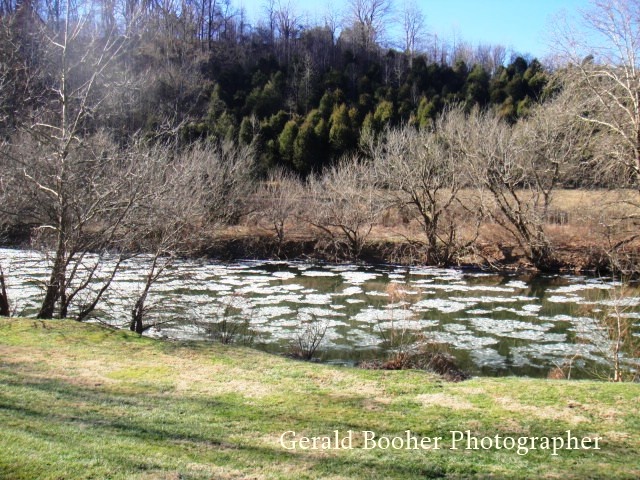 This is right in front of Adventure Mendota!   Woo hoo!  Float the Fork in 2015.   (Disclaimer..when it's a little warmer!)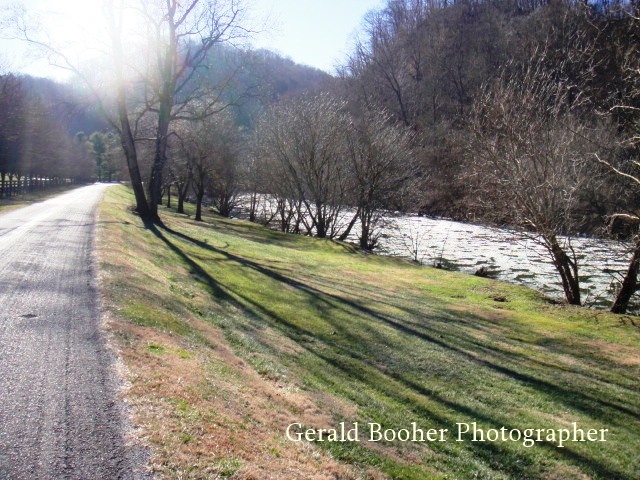 Up in front of Jewell's house.  Jewell is gone to Glory but her place will always be know as "Jewell's house."  Anywhere the river curves, the ice starts to back up.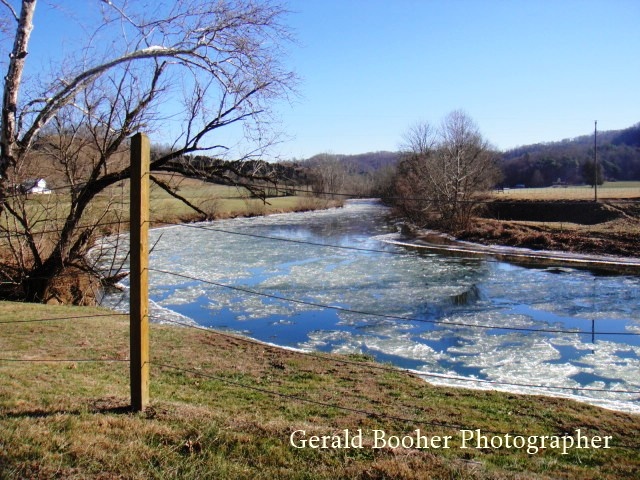 Now, all we need is a little snow to fall.   Don't you agree?
(299)