This weekend  Mendota had a wreath making event at the Holbrook Farm.   Helene Holbrook hosted about 15-20 neighbors for a cookie exchange, wreath making, stories, and music…just your typical Mendota get together.   Lots of food…naturally!    Helene always has chips and salsa.  Why is it good at her house and just so/so at my house?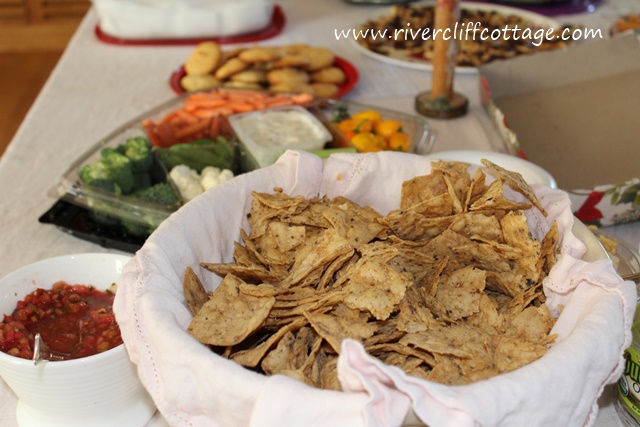 There was greenery for natural wreaths, but the demonstration focused on the mesh wreaths.  I've tried this before and made a mess, so I was interested in watching Mary McCroskey do it.  I know she's made several.  In Mendota, we say "she's a Millard…they can do anything with their hands."   It is true.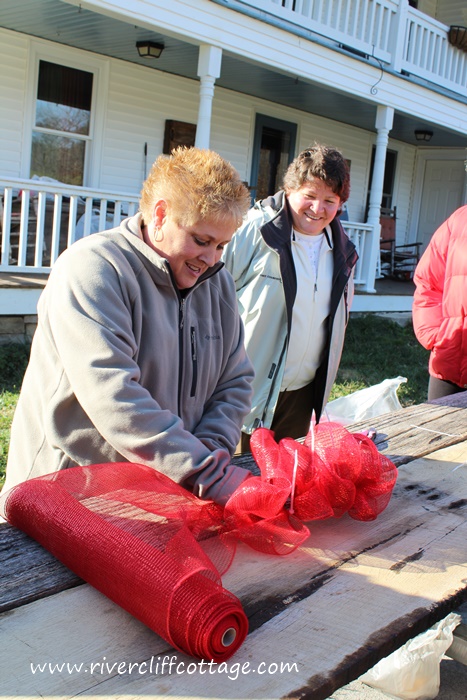 Mary bunched the mesh and tied each bunch with plastic ties.   I'd tried this using pipe cleaners and while they blended with the mesh nicely, they weren't very tight and it affected the fullness of my wreath.   It would have been a great Pinterest flop.  Have you ever seen Pinterest flops??   Here they are.   Hilarious.
Here's the right way…back and forth.  She'll cut those ties off when she's through.
Here's how it looks on the reverse side.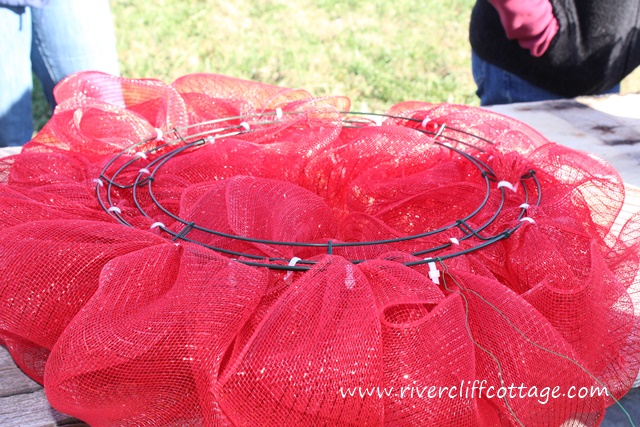 Mrs. Taylor peeking through her red wreath.  It looks a little crooked here, but when she hangs it up and pulls on it, it will be "right as rain."    Where did that expression come from??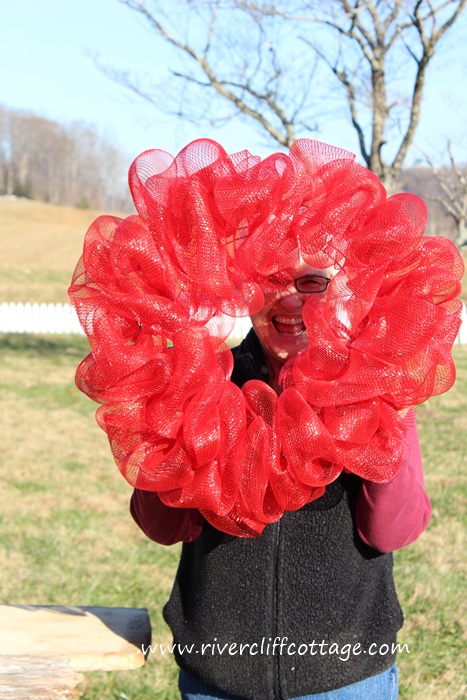 Helene purchased this mesh at Sam's Club for $5 per roll which makes one wreath.  Check this one out–it's so hard to have the right wreath for January–it's not Christmas but it's sure not spring either.   This wreath is perfect.  I want it.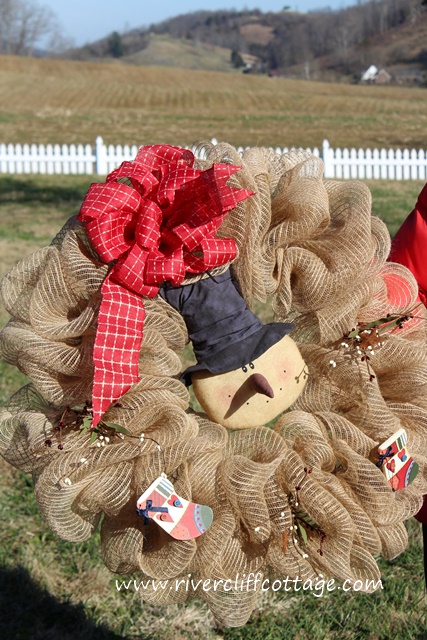 And we had storytime.   Don, who is many, many months older than me is someone I honor due to his advanced age and good taste in the selection of his wife, read a Christmas story.  Here's Don.  How come he is so much older than me?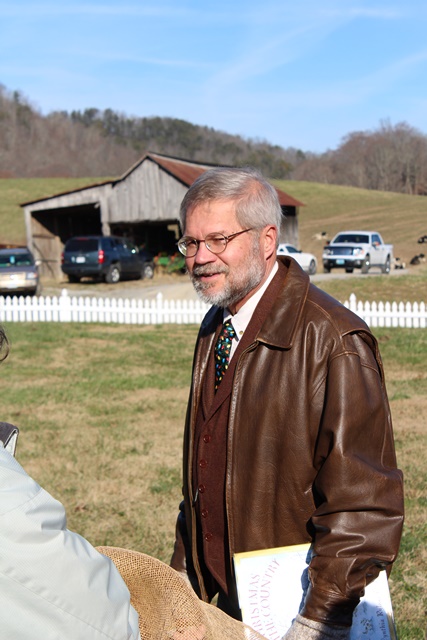 His daughter, Lizzie, who is 23 but cherishes her childhood in Mendota asked him to read this book, because it reminds her of Christmas in Mendota.     We sat in Helene's warm, sunny living room and listened to Don's voice.   Don is an ordained minister, and he understands how to speak to his audience.  He read sincerely and effectively.    I shut my eyes…and I saw the story unfold.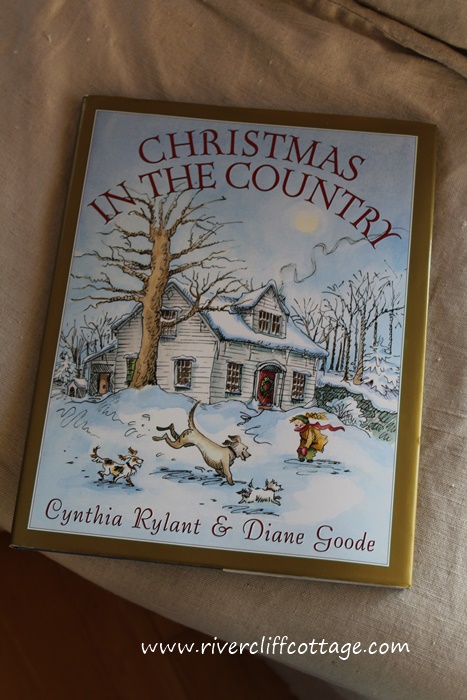 My mother read to her children every day.   We all knew how to read before we attended school.  We learned from following her finger with our eyes as she read the words.    Apparently, the love of being read to has stayed with me, because I thoroughly enjoyed this time.
Thank you for reading RiverCliff Cottage and following along in my rural life.   Leave all that shopping in the 'burbs behind and come to the country!
(203)