Yesterday I went to the Mendota Branch Library and picked up a few books.   Reading at night vs. messing around on the ipad at night is more relaxing.  I have trouble falling asleep, and too much time staring at the little bright computer pad messes with my brain's ability to sleep.   Besides, in the past two weeks, I realized I've Googled and Pinned enough for about 12 months.    Give it a rest, Eva!
So I got several books from the library and then, instead of coming home and doing the many things that needed to be done, I started reading.
The first book I read as soon as I got home from the library was   "The Clinchfield No. 1 Tennessee's Legendary Steam Engine."  It is an easy read.  It is by Mark A. Stevens and A. J. "Alf" Peoples.  Do you like trains?   Do you feel trains have personality?  I do!     This little engine was the first on the scene after the Johnstown flood disaster in the late 1800's. She was so brave.   She was rusting and rotting in Erwin, Tennessee when Clinchfield Railroad's new General Manager, T. D. Moore, Jr.,  found her (bought her back from the Town of Erwin for $1) and had her engine restored and put to use for train excursions in the 1960's and 1970's.
There is romance in this little book!   She was certainly female with a  nickname among those closest to her of  "Rosebud."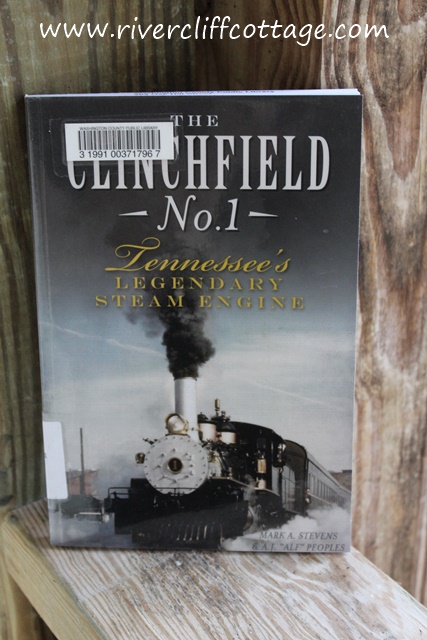 In addition to the book, I found a great You Tube video on the Clinchfield No. 1.   It reminded me of a friend in Hiltons who recalls her mother yelling "get the clothes off the line…the train's coming."  When you see all of the black smoke from the coal-fired engine, that statement makes perfect sense.   Watch it at least long enough to see the black smoke pouring from her.
Because I lived in Northern Virginia and New Jersey (hard to believe)  I've ridden passenger trains lots of times, but they've all been operated by Amtrack and are more like riding a plane or a bus.     I definitely want to go on an excursion train ride after reading this.  I'm just sorry it won't be with Rosebud; she is now retired and relaxing in a museum in Baltimore.
Next, since I read until 2 am and this morning I then read until we left for church, on the way to church, on the way home from church and then read after we got home from church, I finished a second book.  I was reading this: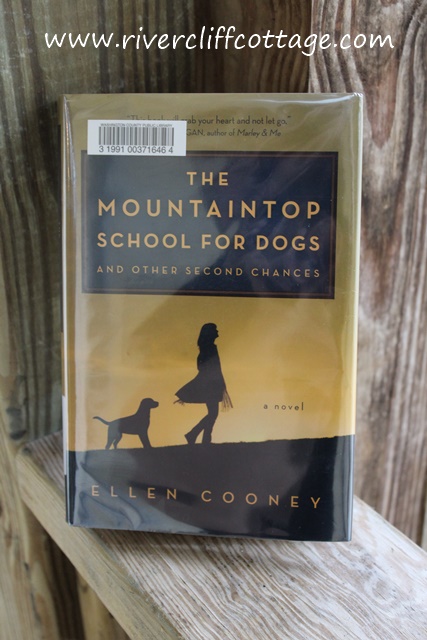 "The Mountaintop School for Dogs And Other Second Chances," by Ellen Cooney — it's based on the healing that occurs for both humans and dogs in an old ski lodge called The Sanctuary.   I was a little reluctant to read this because any story of animal abuse bothers me, but this story was centered less on what happened to the animals and more about their healing.   Dogs are saved and they, in turn, save humans.  I highly recommend this book.    The main character in the book is "Evie."    Maybe that's also why I liked it.
Finally,  don't get Joan Rivers' book.  I'm not a prude, but it's not even funny.  It's trashy and mean.   She can't defend herself because she's dead, but I opened it…read the first and last chapters…and I tossed it aside.  Back to the library for Joan.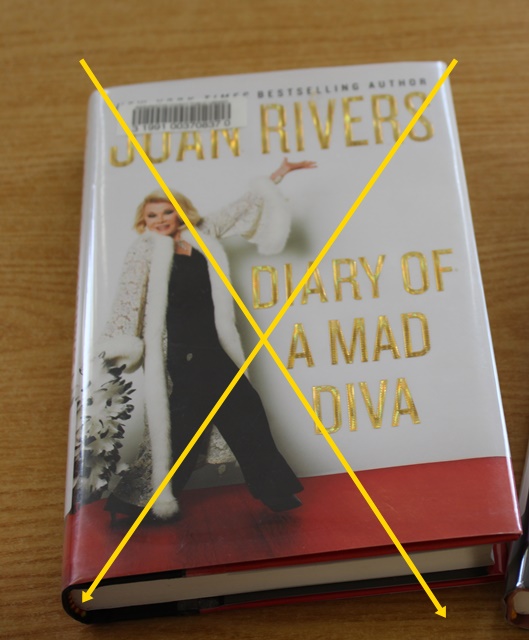 Thank you for reading RiverCliff Cottage.
(300)