Here's the Luckie Dog update as she went to the vet today.  Dr. Steve thinks she has a bacterial infection.  He gave her a couple of injections, and we have medication for the next week.   She's feeling better but she's still not out of the woods.   We're just treading water with Luckie.     Here's  me and my girl last fall.    She was 14 when this picture was taken.   That sweet girl is looking good!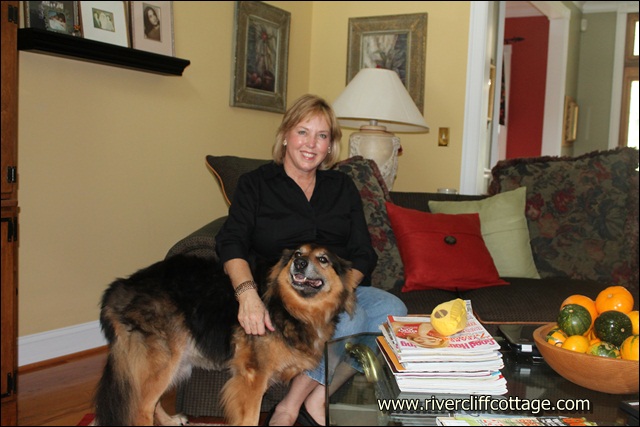 Back to our other baby called Adventure Mendota.     I said "staff" in this post title.  Are you kidding?   Mike is working on his stuff, and I am working on mine.    That's the staff!     We each have our Post It note goals that we work to complete.     Mine include:  (1)  before Christmas to have the website up and working well (50% done); (2)  have a banner in place to put on the shop as it transforms into our "base camp"  (ready to go);  (3) business cards ordered (0% done but will be easy);  (4) promo cards ordered (got an idea but 0% done);  and (5) have a brochure (will not go to bed tomorrow until it's finished).     Since I'm working while doing this, it goes steady by not fast.   It sure has cut my internet surfing down.
Here's the brochure at about 40% done–one side of the Tri-Fold.  It's 40% done because this was the easier side.  The other side will be more detailed and more difficult with my limited experience in working with Publisher…plus…I educated myself on graphic design by Googling "How To Create a Tri-Fold Brochure?"      It's  not very subtle, but we're talking about climbing in the North Fork in a kayak or a tube with a loaded squirt gun.    What is subtle about that?
For now, however, here's 1/2 of the brochure.    It's a tri-fold.   The front right side is the front cover.   The background is a picture I took of a few friends launching from the riverbank in front of our house in 2013,  so that's kind of neat.  They were learning how to paddle, and in this picture they are headed upstream.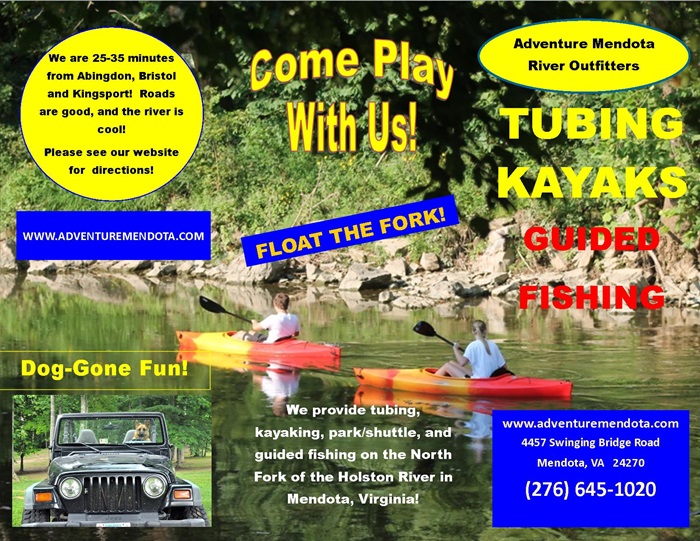 I love that "on the North Fork of the Holston River."      If you're from Mendota, you know exactly what I mean!     I wonder if the winter will be so cold again that the North Fork will freeze in the coming months?  It's going to be about 13 degrees tonight, but it will take much more cold weather for it to freeze.
However…..remember this?  Brrr!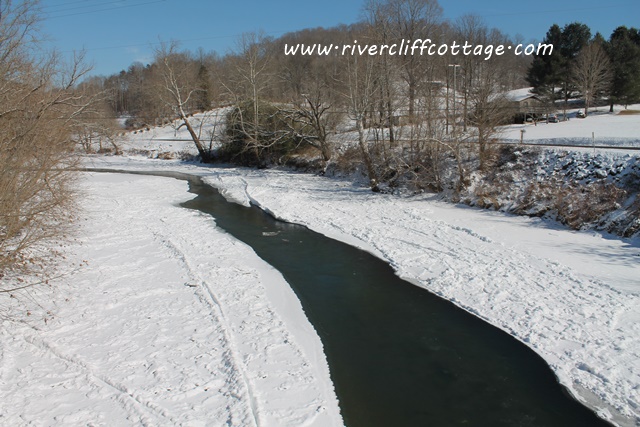 (218)