When I grew up Worley and Lily Millard were my forever friends Lisa and Katie's grandparents, but I called them Granny and Papaw because that is what Lisa and Katie called them.    If it bothered them, they were kind enough not to show it.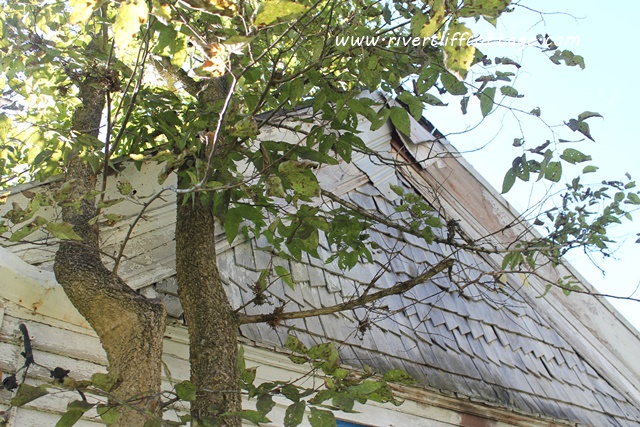 They lived in a little house that sat in front of the railroad tracks in Mendota.    We called it "Granny's House."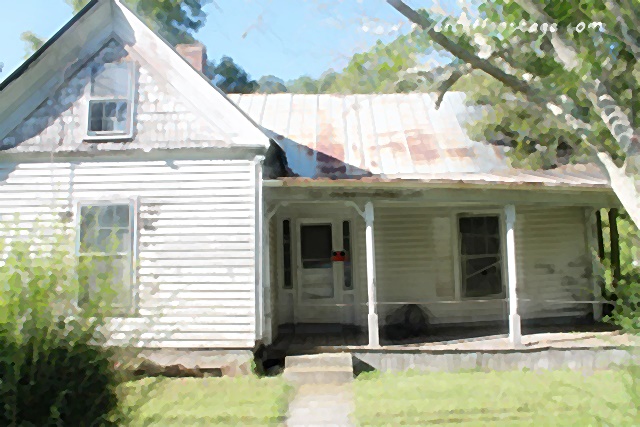 By the time Lisa and Katie were 12 and 14,  Papaw was not well, and Granny had lost most of her sight.   The two girls took turns staying nights with Papaw and Granny.    On many nights, it seemed quite natural for me to stay, too.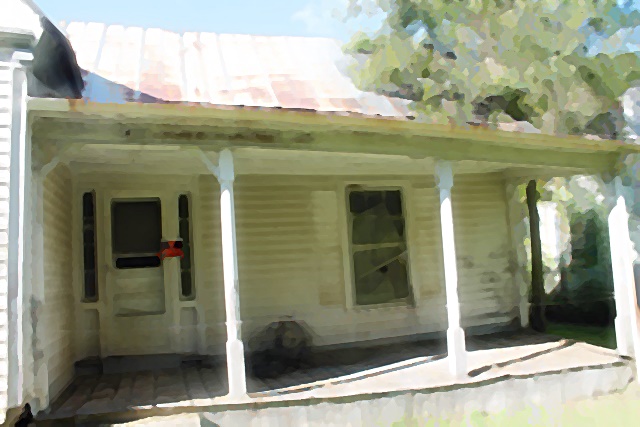 There was a bedroom just inside that window on the front porch.  There were two beds in it.   Lisa and I slept in one bed, and Papaw and Granny had the other.   Lisa and I would slip outside and sit on the front porch and talk about the things young girls talk about.   She had one of her first kisses on that porch.
In the back of the house, there was a wooden "boardwalk"  that went to an outhouse.    I looked for it yesterday.  It's gone.   That was over 40 years ago. Wooden walkways are not built to last forever.   Neither are houses.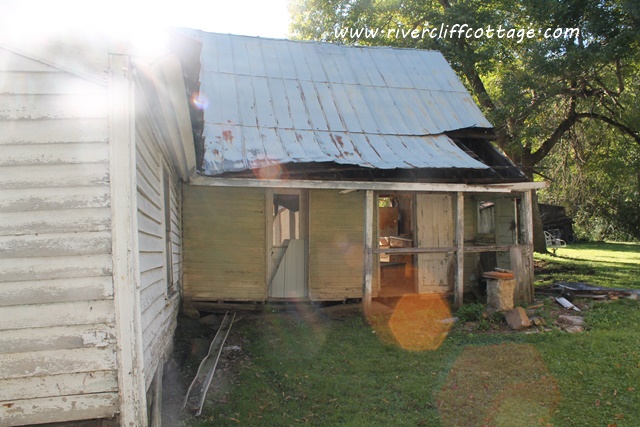 The little house is in the area of Mendota that floods, so it's future has been in jeopardy, and it was time for it to be removed.   I said goodbye yesterday.   I did not go inside but I could look inside the kitchen area from the back of the house.   I was looking for a piece of my childhood…Lisa's and Katie's childhood…and I wanted to store it safely in these pictures.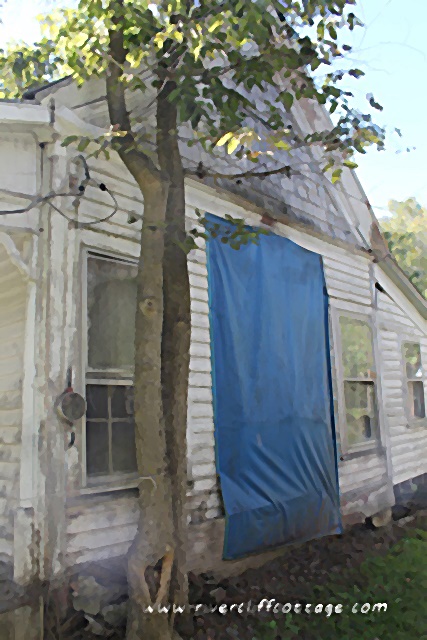 It was quite the little lady in its day.     Notice the "shake" shingles in the upper part of the house and the decorative curved detail where the upper part of the porch meets the ceiling?    I can imagine when this was new…how exciting it was to have a house that was not just functional but had "pretties",  too!   Granny had yellow  roses growing near the house.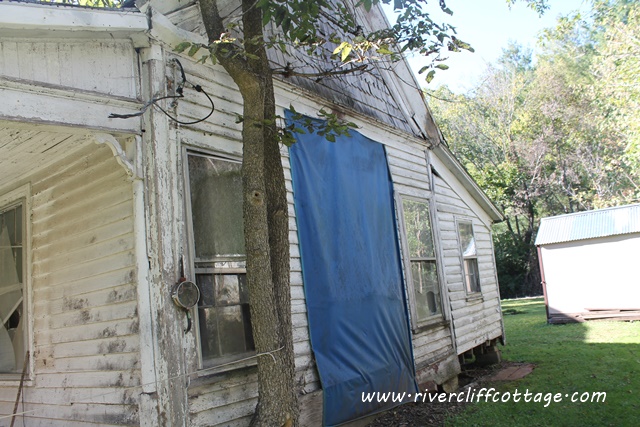 One night, when Lisa and I were quite young, we were sleeping soundly in the bedroom,  and the Mendota train stopped behind the house in the early hours of the day.  It hissed loudly and woke us.  We popped up in the bed…startled.  Granny ran in and put her hands on our shoulders and said "don't worry girls..it's just the train…it'll be alright."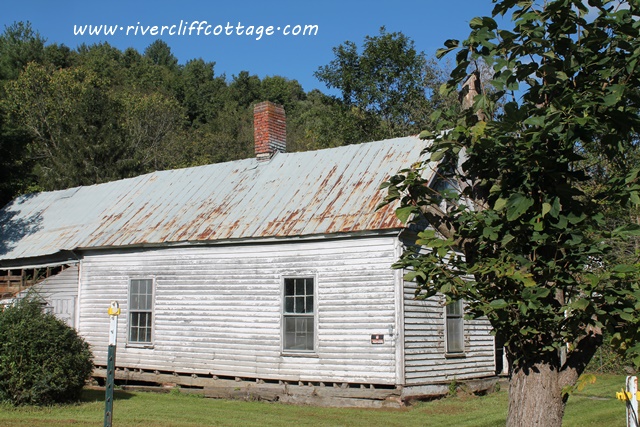 Another….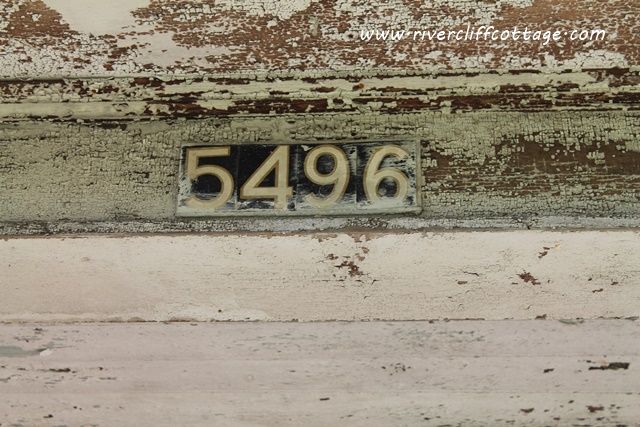 Thank you for reading RiverCliff Cottage.
(346)