Fall is here!!   While today is the first official day of fall, it's been feeling "fallish" in Mendota, Virginia for quite a while.  I love the cool nights and the warm days with low or no humidity.
This morning I went out to the garden and pulled up the remainder of the onions.  There were only a few.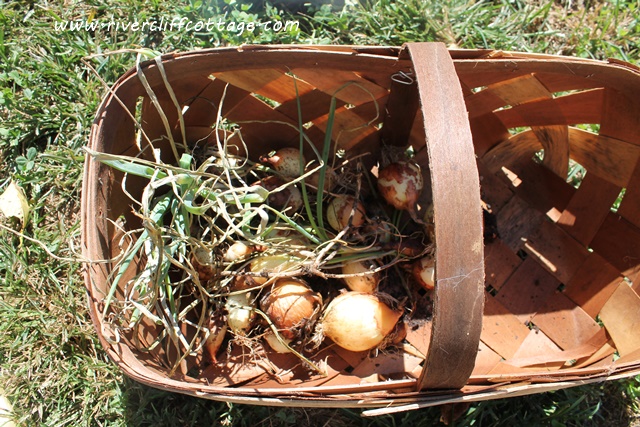 I've never dehydrated onions, and I decided to try.    I use onions in soups in the winter, and I think dehydrated onions will work as well as regular onions.  I decided to "test" this little sampling of onions.   Let's take bets..this will result in one tablespoon of dried onions?  Two tablespoons?  Whatever it is, it will be small!!
Here they are…I only had enough for two of the dehydrator things.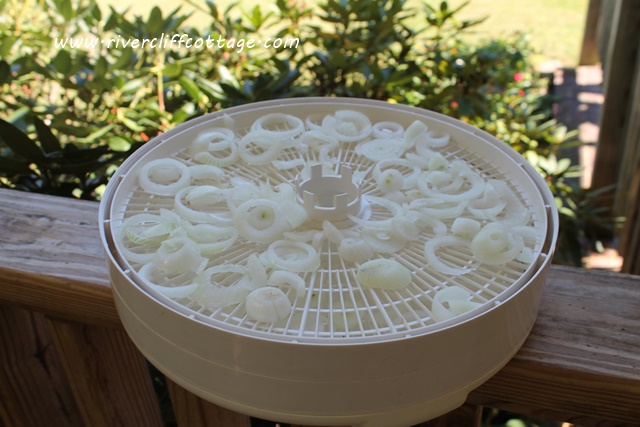 There's so much to learn about things like this. I'm learning the hard way about my potatoes. I had too many potatoes to plant in the raised beds in the spring so I planted them close thinking this would give me extra potatoes.     In the picture below, the beds were bulging with potato plants.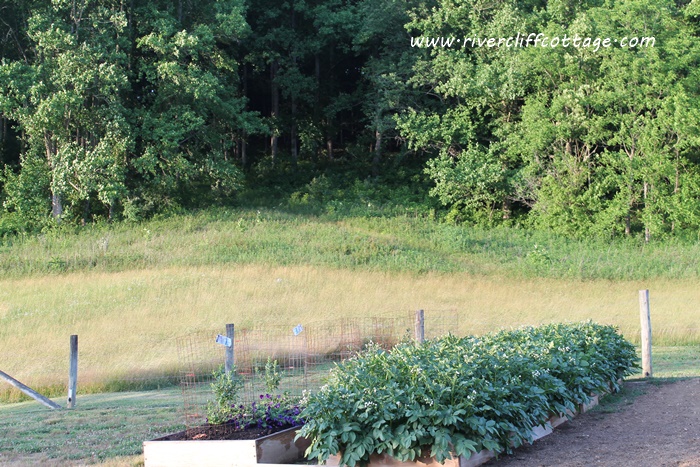 And today?    I have small, gnarly Yukon Gold potatoes.  Turtle taters!!   Some looked like a specific part of a man's anatomy.   I just stomped them and threw them aside.    Seriously!!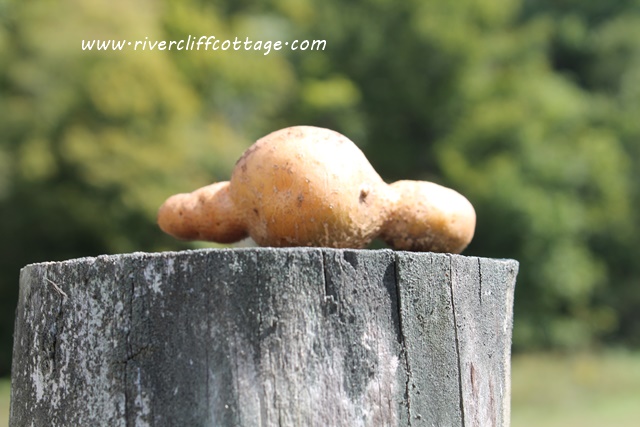 However, we will have plenty of potatoes for winter even if they are funny looking.   I have several of these Sam's Club boxes full of potatoes.    I'm wiping them down and putting them in a spare frig that we have.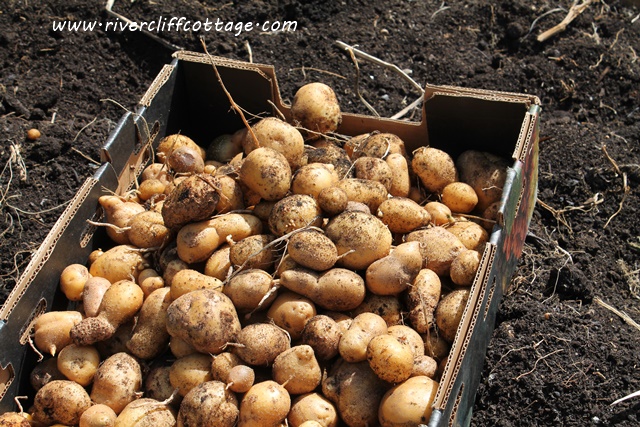 These potatoes are part of my "60 days" of food on hand.     If for some reason the stores don't have food, I'll be home eating green beans, potatoes, canned tomatoes and, oh yes, one or two tablespoons of dried onions.   Don't laugh…I'm not alone.  This is definitely an "Appalachia thing"…."a Mendota thing."    It's one of our funny twists.
The once-neat garden looks like a jungle.   Look at the weeds in the blueberries!!  Yikes!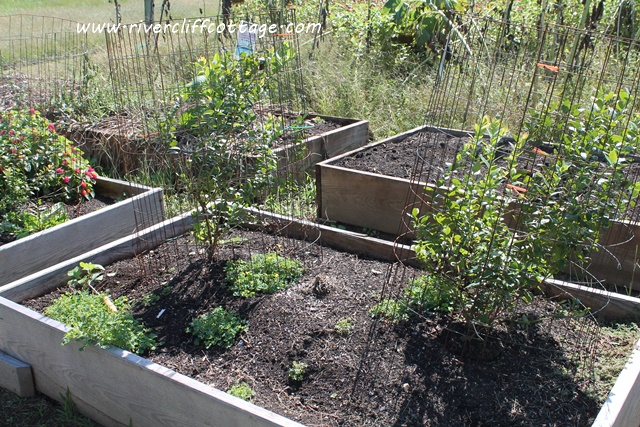 And now, look again, I pulled them!     These blueberries have done really well.  We need to discard the old cages and find a new way to cage and net them for next year.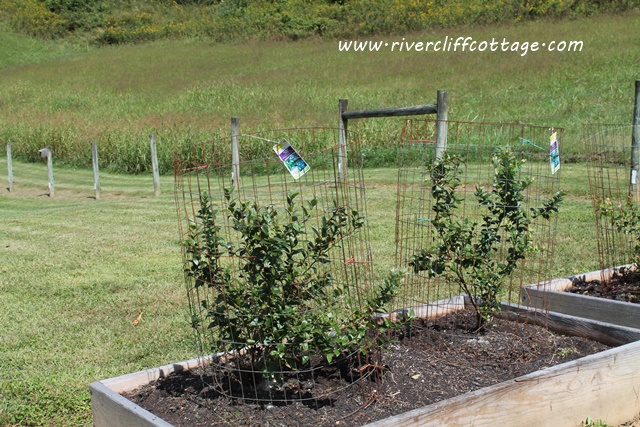 And now, it's time to fix some of those potatoes for supper!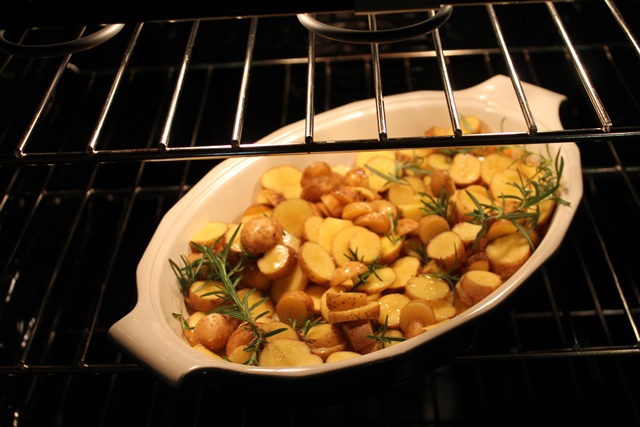 Thank you for reading RiverCliff Cottage.
(369)