Note: If you are visiting RiverCliff Cottage to view pictures taken from the Mendota Heritage Festival today, please visit the Mendota Community Events Facebook  Page.
The Highlands Beekeepers had a booth at the Washington County Fair, and I volunteered to work from 3 to 6 this past Friday.   This worked out great because I got free admission and a place to park!  Yay!  It was fun talking to people about the bees, but wow, it was so hot.  I was sweating like a pig.  Notice how my colors match the honeybee's colors?    If I'd lost a little weight, I would have dressed like a bee.  Maybe next year.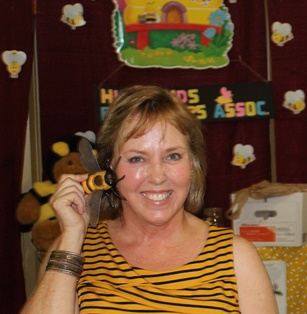 Speaking of pigs…we met Piggy Sue. Piggy Sue is a therapy pig. She's very clean and friendly. She wasn't sweating nearly as much as me so I take that "sweating like a pig" remark back. She actually was very, very clean.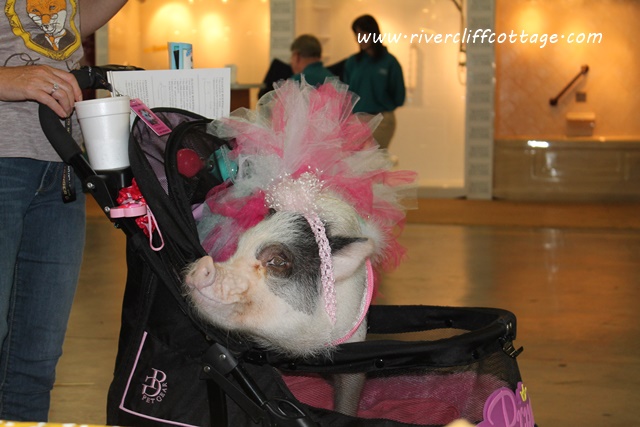 Here's another…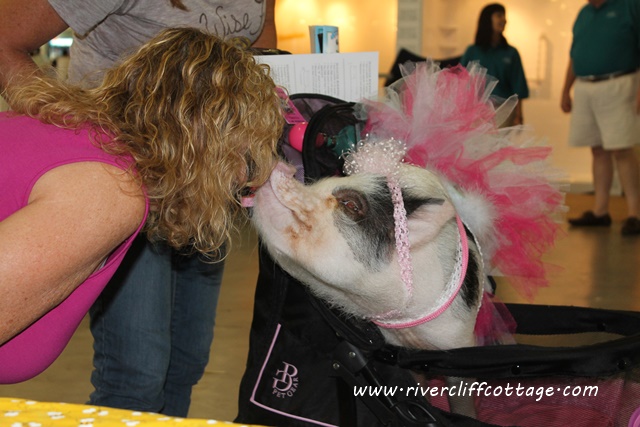 Yes, that picture above was my friend Sue kissing Piggy Sue. On the way home, she asked me if I wanted a sip of her lemonade. Nope!
I loved the country decor of our fair.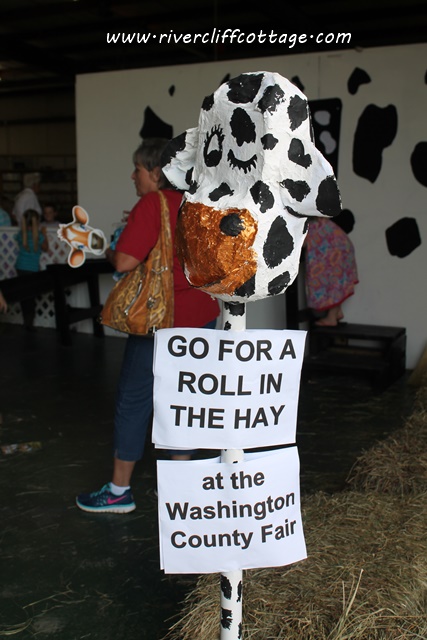 Mendota and Benhams were well represented. Mary McCroskey and Terri McCroskey cleaned up. Girls — I am going to take you on next year!! Here's Mary's chair which got Best of Show. She also had a fern which was loitering around with a Blue Ribbon!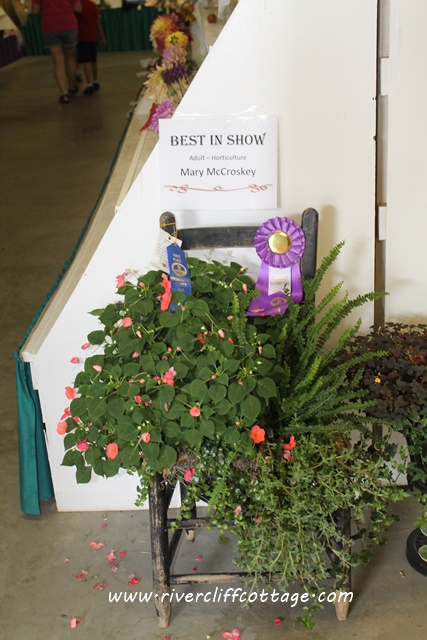 And Terri's green beans…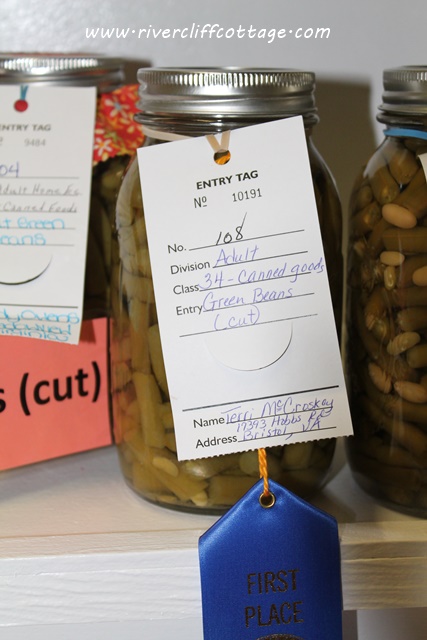 It's all about agriculture at the fair…here is the Virginia Extension Office display.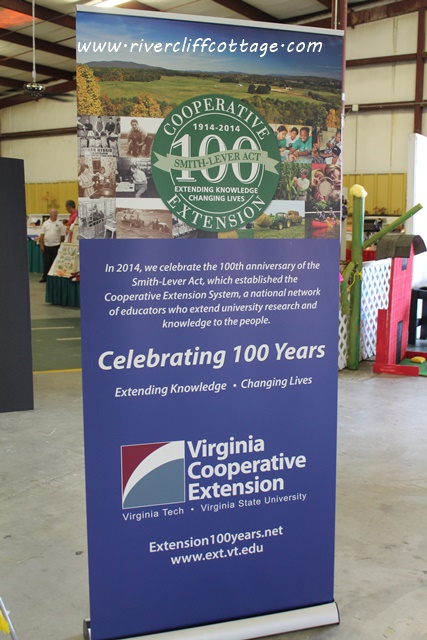 Some more canned goods…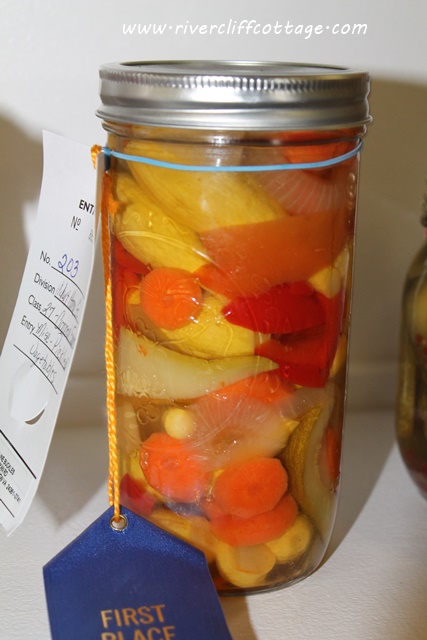 This was one of the more strange things. The man from Bathfitters kept getting in his bathtub and driving around. That tub could move!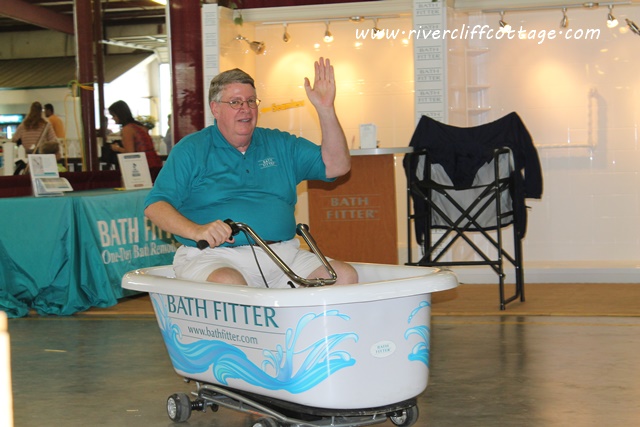 Cute, country stuff…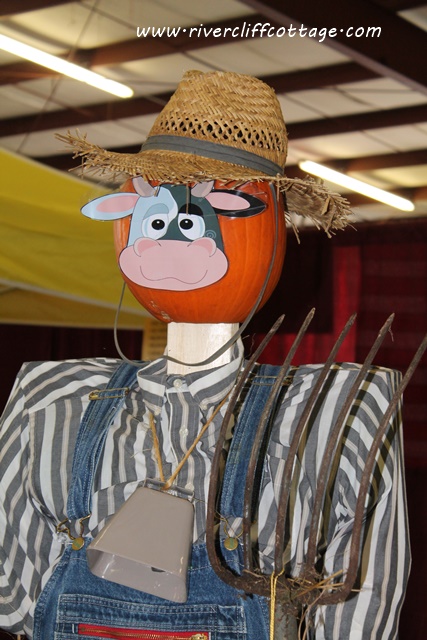 $5.00 got you a ride on the bull. This young lady had just finished clogging and she took on the bull with such grace. Ahh…to be that young. She has the world by the tail.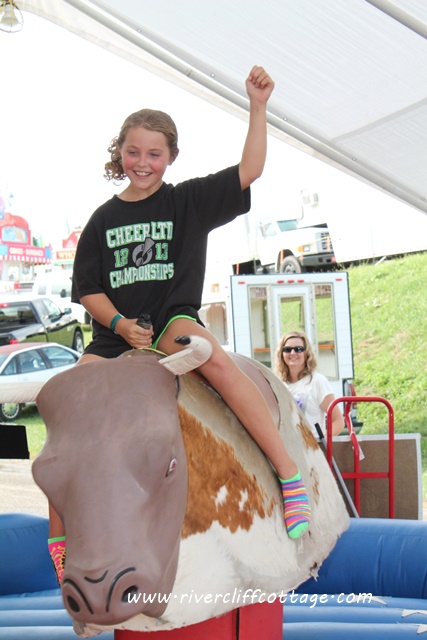 Do you have a county fair where you live?
(296)