I have another dishtowel to give away!   Eight readers commented on my blog on the dishtowel post, and I put their names in a bowl.   I drew Patsy Carrier's name and she now has the dishtowel. Yay Patsy!!
This one is a little brighter.  It came from target.  I like it  because it has a jar on it.  Jars work so hard, are able to do so many things, and they look good doing it!   They are like women!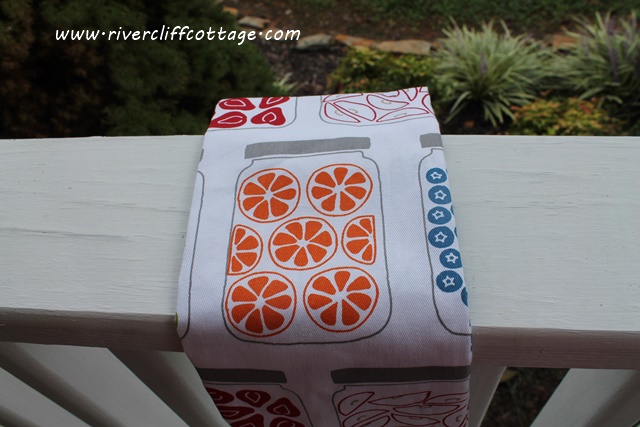 So…if you comment on this blog post, I'll enter your name and someone will win this cute little dishtowel.  So easy, and it's so fun to get things in the mail (assuming you don't live in Mendota…poor Patsy…she got her dishtowel tossed to her while she was at work in the post office!)   We'll have the drawing on Wednesday, September 17.
There's more in this post.  I finished another wreath.  Last night I watched a video on how to tie a wired-ribbon  bow.  I made my bow…I don't think I could do as well without a wired ribbon, but it was pretty easy with the wire.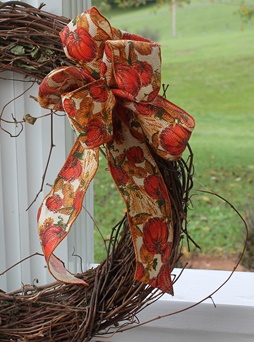 I added the B that I'd spray painted black and then dabbed orange dots using an eraser and paint.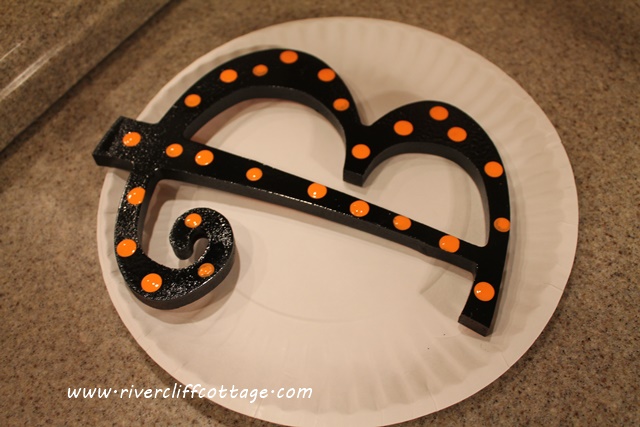 Looks more at home glued to the wreath….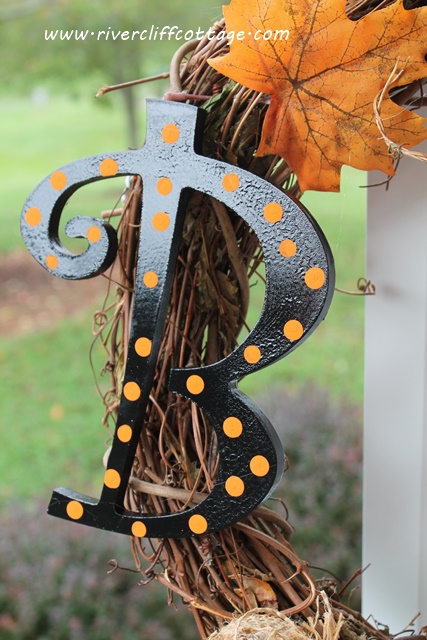 And here it is….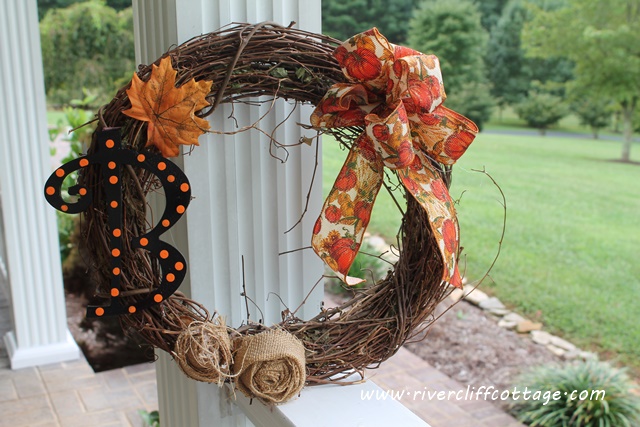 I really like this wreath.  It's simple but speaks of fall.    This one will go on the door leading into our den.
I have one more door that I might make a wreath for.  It's addictive!
Note:  Aimee won the dishtowel.   I've sent her an email asking for her address so I could mail the towel.    Thank you to all ten who commented and had their names entered!   This is so fun!!
(719)