I had big plans for a geo mesh wreath that went no where fast, so I started thinking on how I could just "fix up" my grapevine wreaths and reuse them. Enter blocks, scrapbook paper, Mod Podge, letters and hot glue.    This one is going on the guest house door.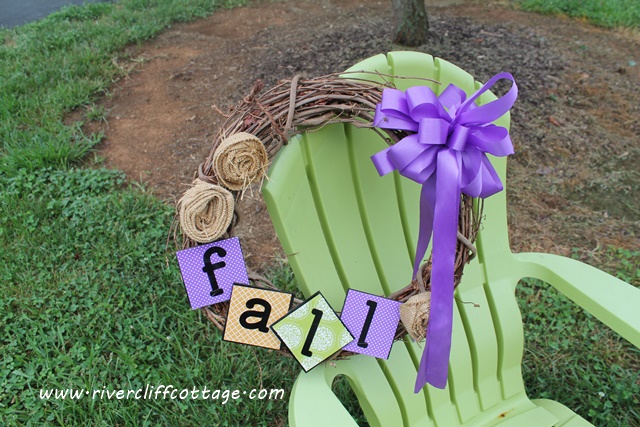 Here's another one…I was in a hurry making these wreaths.   I have company coming and I have not even got groceries or cleaned the house.  I hope she drives slow. Here ya go!    Enter two fake punkins, ribbon, hot glue gun and old wood punkin thing from last year.   Ta da!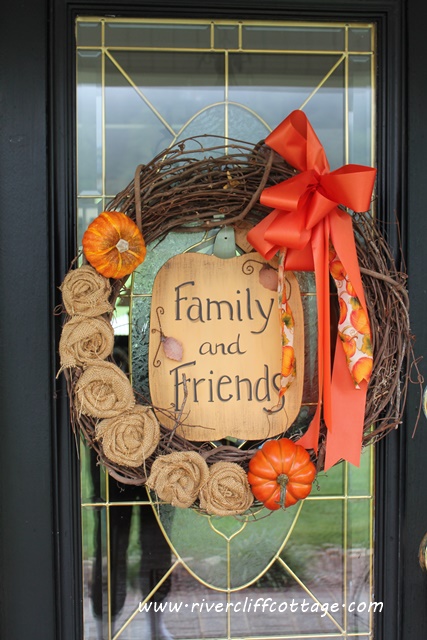 Check out the progression of this wreath.  Like me, it has to work to live here. If you are living in a small space, you should consider a grapevine wreath because it is durable and you can change it up for each season. Best of all, you don't have to store it. It stays on the door.
It was an Independence Day wreath…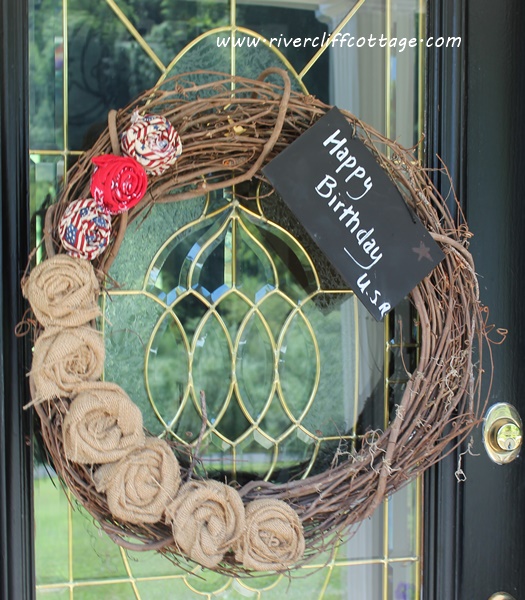 And it was a wreath to welcome a bride staying in the guesthouse…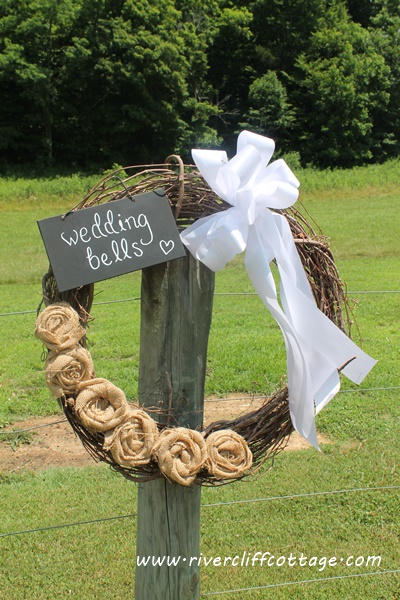 She was on the back door bouncing around for a while.  (That drove me crazy.)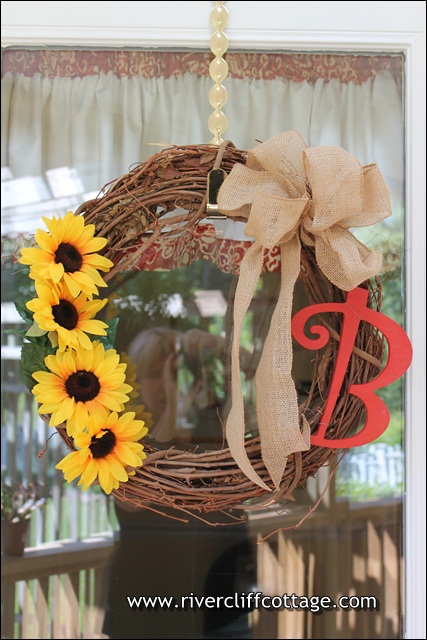 Part of a trio (middle) for a snowman look I had going on for a while…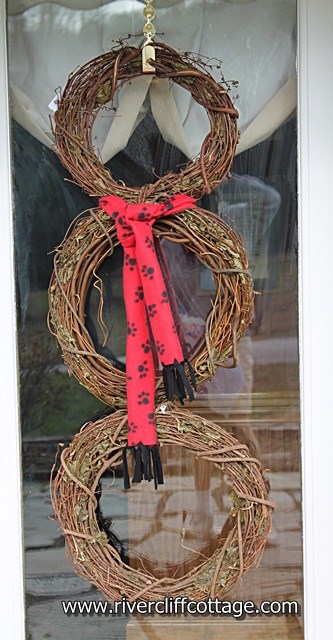 This was a dark day (below) because birds kept flying in her and pooping. They confused her with a tree! I actually had to wash the wreath following this tenure.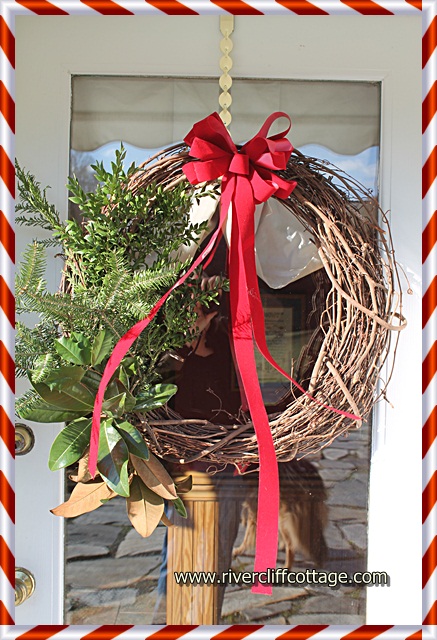 Her Dolly Parton days…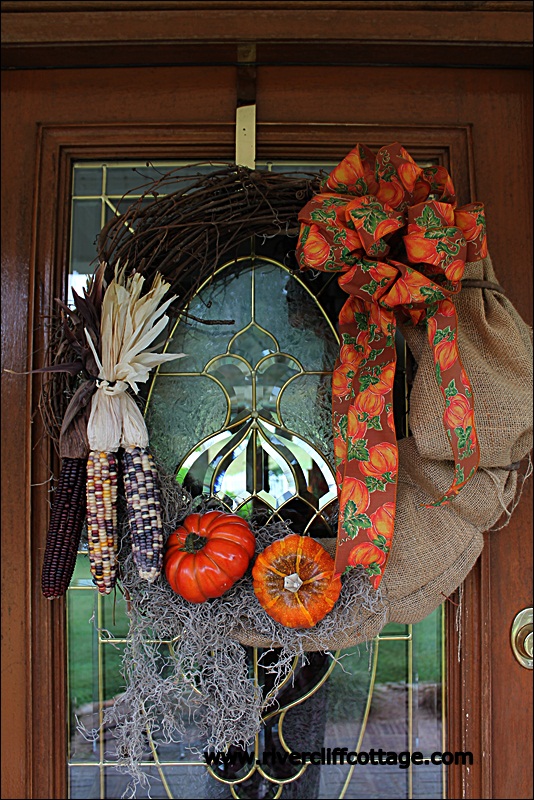 Isn't it great to reuse and repurpose?
(323)