Fall is my favorite time of year. This morning when Mike and I made our trip to the Rally Mart (two eggs over medium, buttered toast), he noted that it was 63 degrees. Nice.
I've got a friend coming to stay for a week so I've been doing some cleaning and decorating for fall. Last week, I had the mantle looking like this…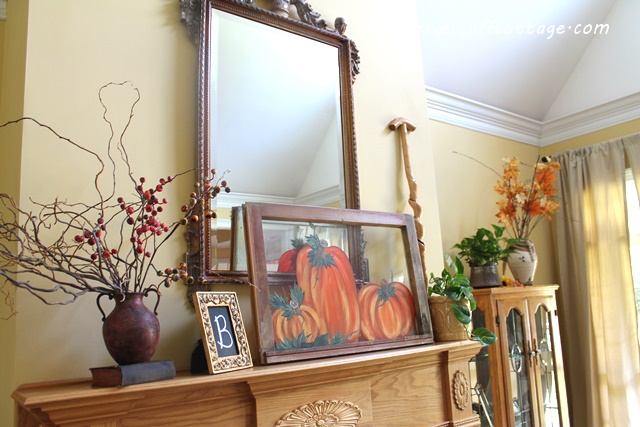 But today I went in this direction…which is best?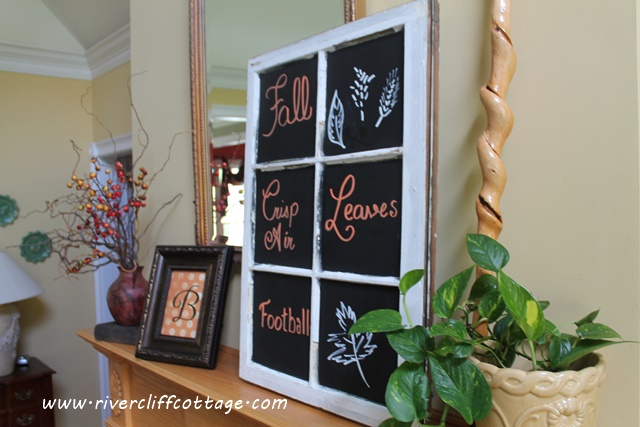 I've got other fall things going on in this room…yeah yeah yeah…those leaves are fake and I know I've whined about how much I hate fake plants. Disclaimer: Except when it's leaves for fall.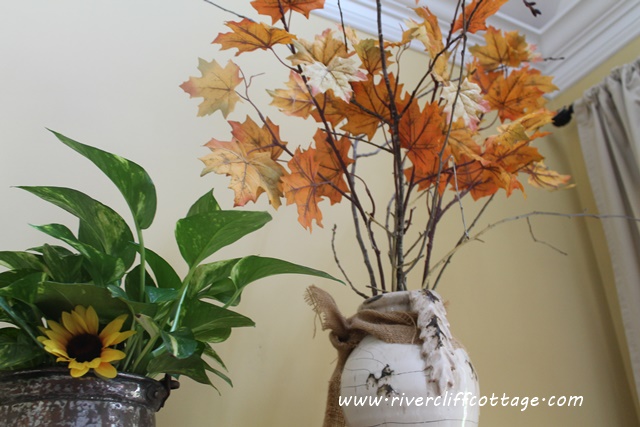 I tried to draw some leaves this morning…not so good.  This is just sad.  They are still there.  Sad, bad, but allowed to stay!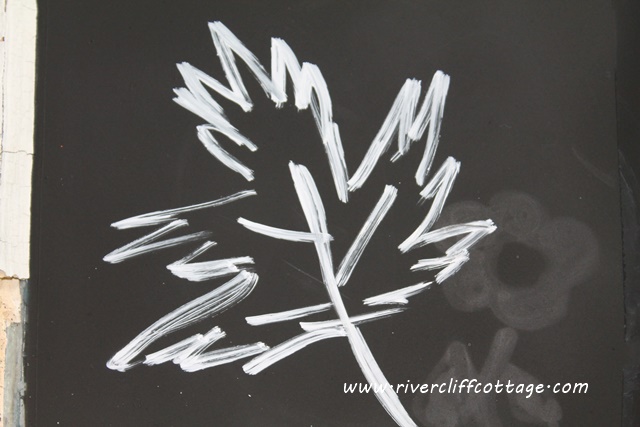 Here's what happens if you fail to pick your summer squash…the squash becomes accessories.   I swapped out the scrapbook paper in this picture frame.  It's polka dots for this fall!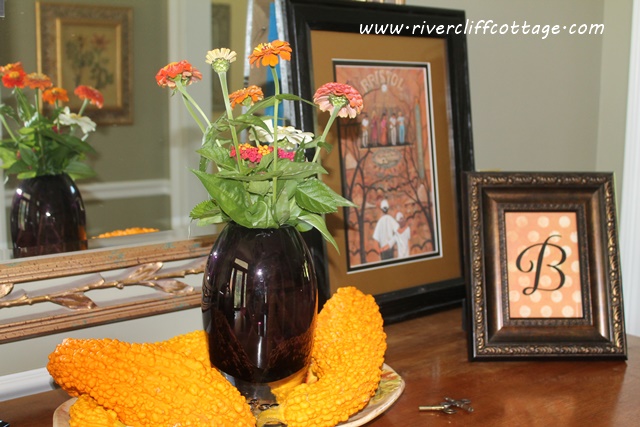 Has there ever been a more beautiful fall quilt than the Glade Spring Tornado Quilt?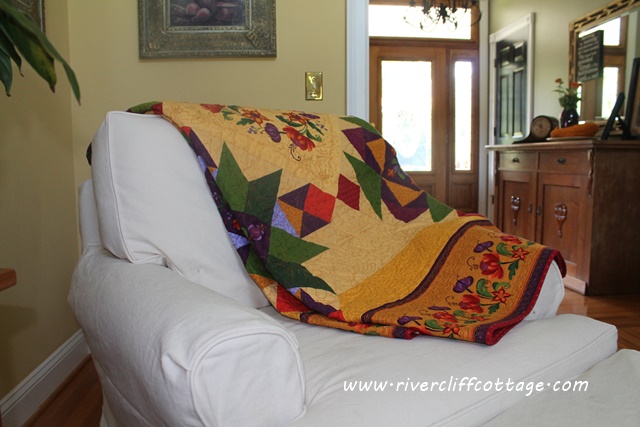 This room is a sweet room.  That couch is my bed most nights.  We have three bedrooms, a sofa bed, and a blow up mattress.  Next door, we have a sofa bed and another bedroom in the guest house.  However, I like to sleep on this couch with my feet propped up on the side.   It also makes making the bed easier.   This drives Mike crazy, but I cannot help it.  If he gets too aggravated, I will wait until he's asleep and then sneak off to the couch.   I can just wad everything up and throw it in the closet and ta da…my bed is made up!
I love that orange pillow cover.  $3.99 at Hobby Lobby and it's even cheaper with a 40% coupon.  Just sayin'.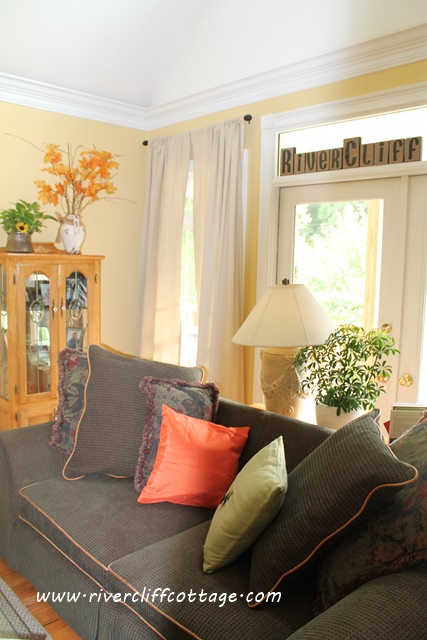 I'm working on a few wreaths, too. It is not going well. I used to say I didn't like those fluffy mesh wreaths…that was until I decided I wanted one. It's kind of like the fall leaves…I only like them if I want to like them. It's terrible! However, I was at Ben Franklin's in Kingsport Tennessee and I saw this autumn plaid geo mesh and I bought a roll to make a wreath. I found that I didn't have enough, so I drove back to Kingsport and bought a second roll. I have watched numerous You Tube Videos and step-by-step instructions and I can't make this work and I hate it. It's going to the trash.  It's frayed from my handling it so much.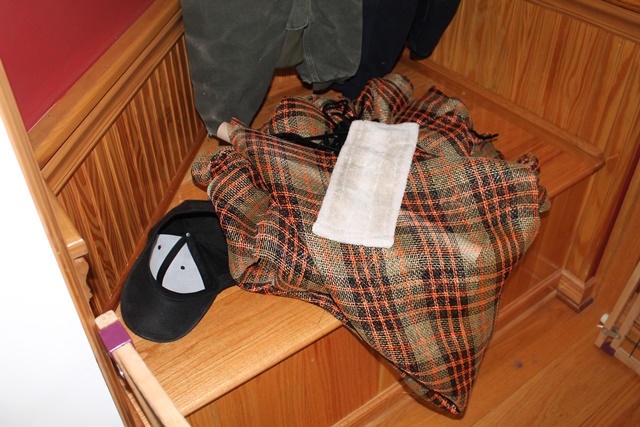 I'll keep you posted on how my non-geo mesh wreaths are going.  Anything is an improvement over that thing pictured above.
(386)