After it sat on my porch draped over a rocker…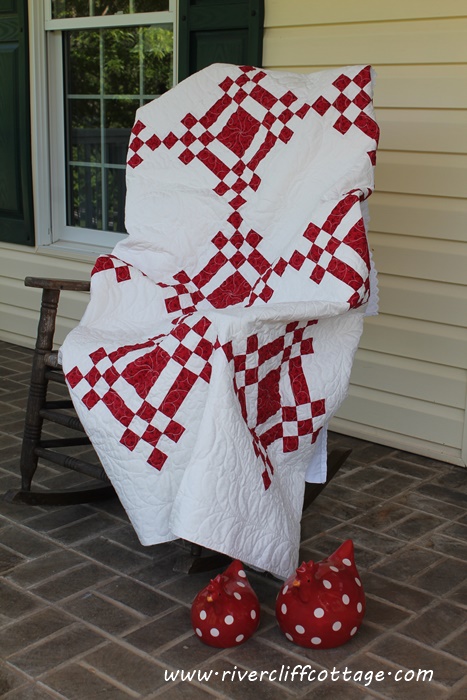 After it showed off on the fence…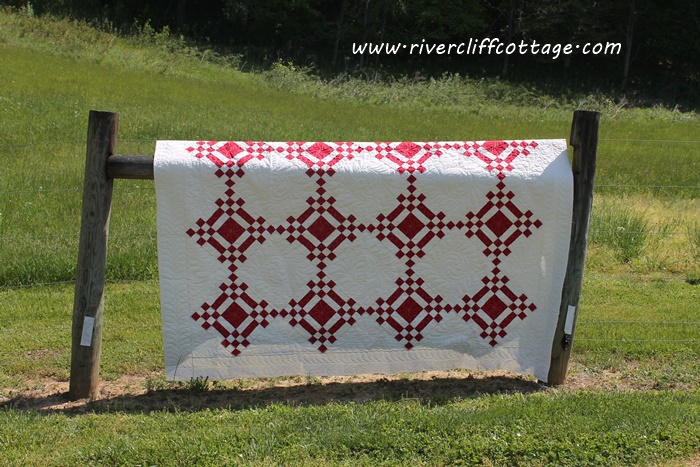 After you bought more than 2000 tickets on a quilt that will contribute to keeping our Mendota Cemetery groomed and maintained for another year…one ticket was drawn from the bucket.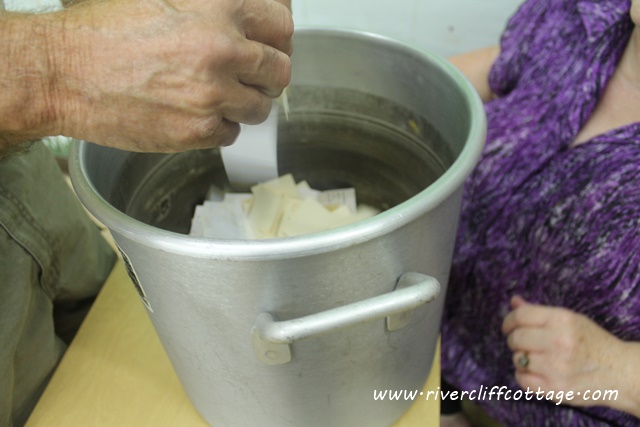 Diane Salyer of Mendota won the quilt. Diane had just left at the time of the drawing. We took this picture of her parents in front of the quilt before they folded it up and took it to its new home. I spoke with Diane later in the day. She said "I am still smiling!"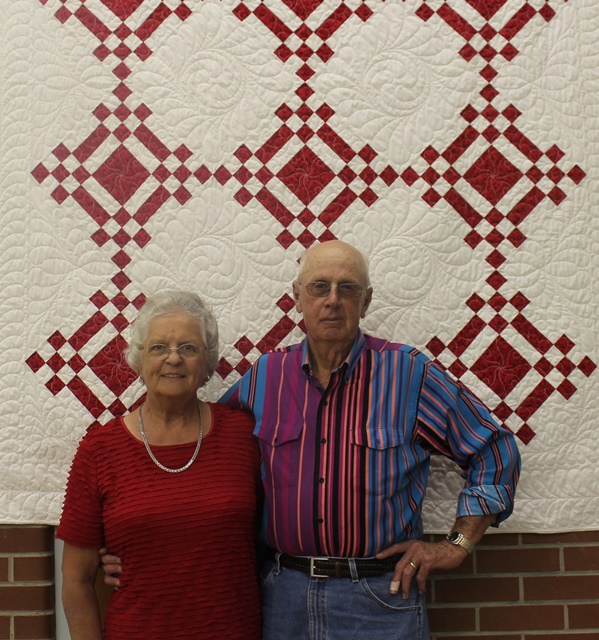 Congratulations to Diane! Patsy sold her the winning ticket!
And how about something like this for the 2015 Cemetery Quilt? Like this? Me too!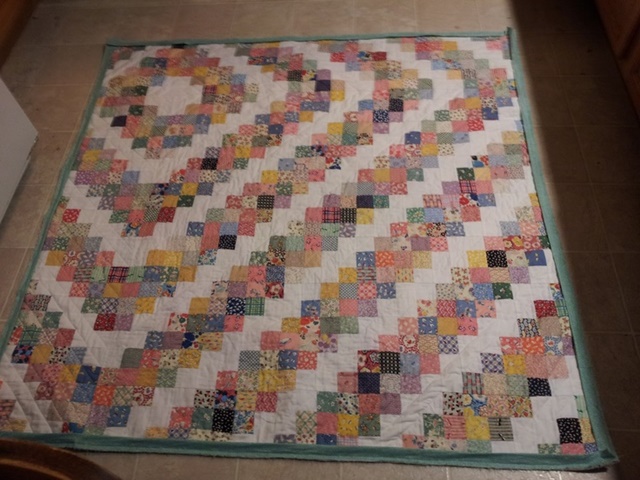 (242)